Published Jeremy. Last Updated on August 6, 2023.
Disclaimers: This review uses WSET Diploma terminology and our own rating scale. Read more here. We use demographic data, email opt-ins, display advertising, and affiliate links to operate this site. Please review our Terms and Conditions for more information. This website is intended for those of legal drinking age in your jurisdiction.
We often find that non-vintage Champagne can have flavor profiles all over the place. Some are high acid with simple citrus fruit flavors. Others have strong lees components. Others still may have some indication of age because, well, we simply have no way of knowing how old that bottle was to begin with.
Champagne Taittinger's Brut NV definitely fell towards the end of being one of the more complex non-vintage Champagnes we've had to date, and now we simply want more!
Nice Yeasty Notes in Taittinger Champagne Brut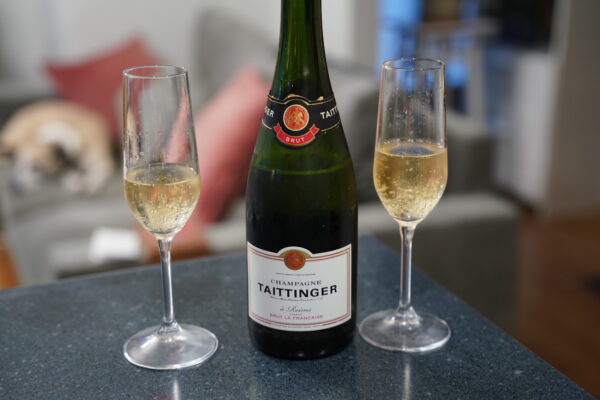 This champagne was pale gold in color with medium aromas of pear, yellow apple, yeast, brioche, toast, lime, lemon, and was developing.
On the palate, it was dry with high acidity, medium alcohol and body, delicate mousse, medium+ flavor intensity, and a long finish. We detected flavors of pear, yellow apple, lemon, lime, yeast, toast, and almond. More or less this one tasted very similar to the aroma but the lees characteristics were far less prominent flavor-wise than on the nose which was a nice surprise.
Champagne Food Pairing – Oysters, Blini with Smoked Salmon, and Scallops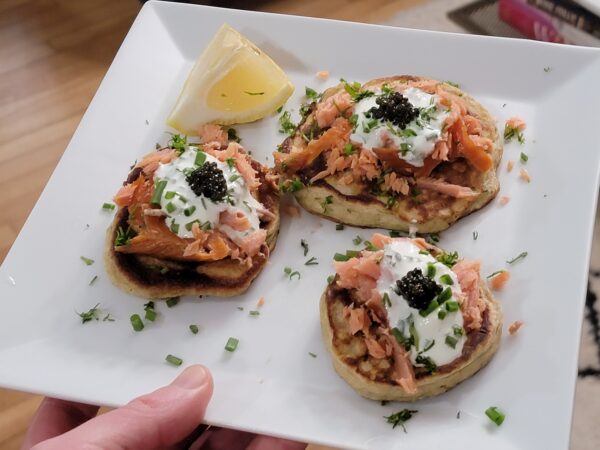 We paired this Champagne with oysters and homemade rye blini with smoked salmon and caviar as well as scallops. The saltiness of the oysters really helped accentuate the fruit notes in the Champagne and perhaps masked some of the lees notes as well (you could call this good or bad depending on your flavor preferences).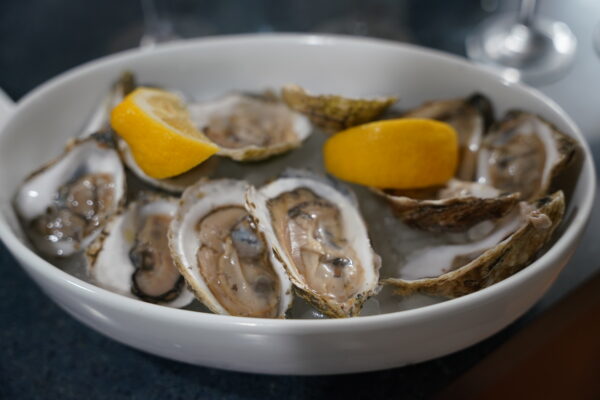 As this one was fairly high in acid, as most good Champagnes are, it really allowed it to hold up to the salt as well as the intense savoriness of the scallops. There is a reason why Champagne goes with everything, and this is why!
Score: 4.5 / 5
We would like several bottles of this one and are looking forward to trying more from the producer.
Overall, for being a non-vintage Champagne we were rather surprised by how delicious this one was and would gladly pickup several bottles to keep in our cellar. So to answer the question of "is Taittinger a good Champagne?", the answer is a resounding yes!
Taittinger is located near Reims, France. We purchased this bottle of Taittinger locally and enjoyed it in 2021. Wine.com carries a few bottles from this producer as well.