Last Updated on August 4, 2022 by Jeremy
Disclaimers: This review uses WSET Diploma terminology and our own rating scale. Read more here. We use demographic data, email opt-ins, display advertising, and affiliate links to operate this site. Please review our Terms and Conditions for more information. This website is intended for those of legal drinking age in your jurisdiction.
Before I started to learn about wine, I was always enamored by the concept of dessert wine. Emphasis should be made on the word concept, if only because I could rarely afford to try any of the expensive bottles.
Dolce was one such dessert wine whose marketing spoke to me as a casual wine shopper. An epic name, liquid gold color, and dessert wine flavors? I wanted it.
So when I found a bottle on sale in a local liquor store, I had to pick it up to try right away.
Dolce is a Solid Californa Late Harvest Wine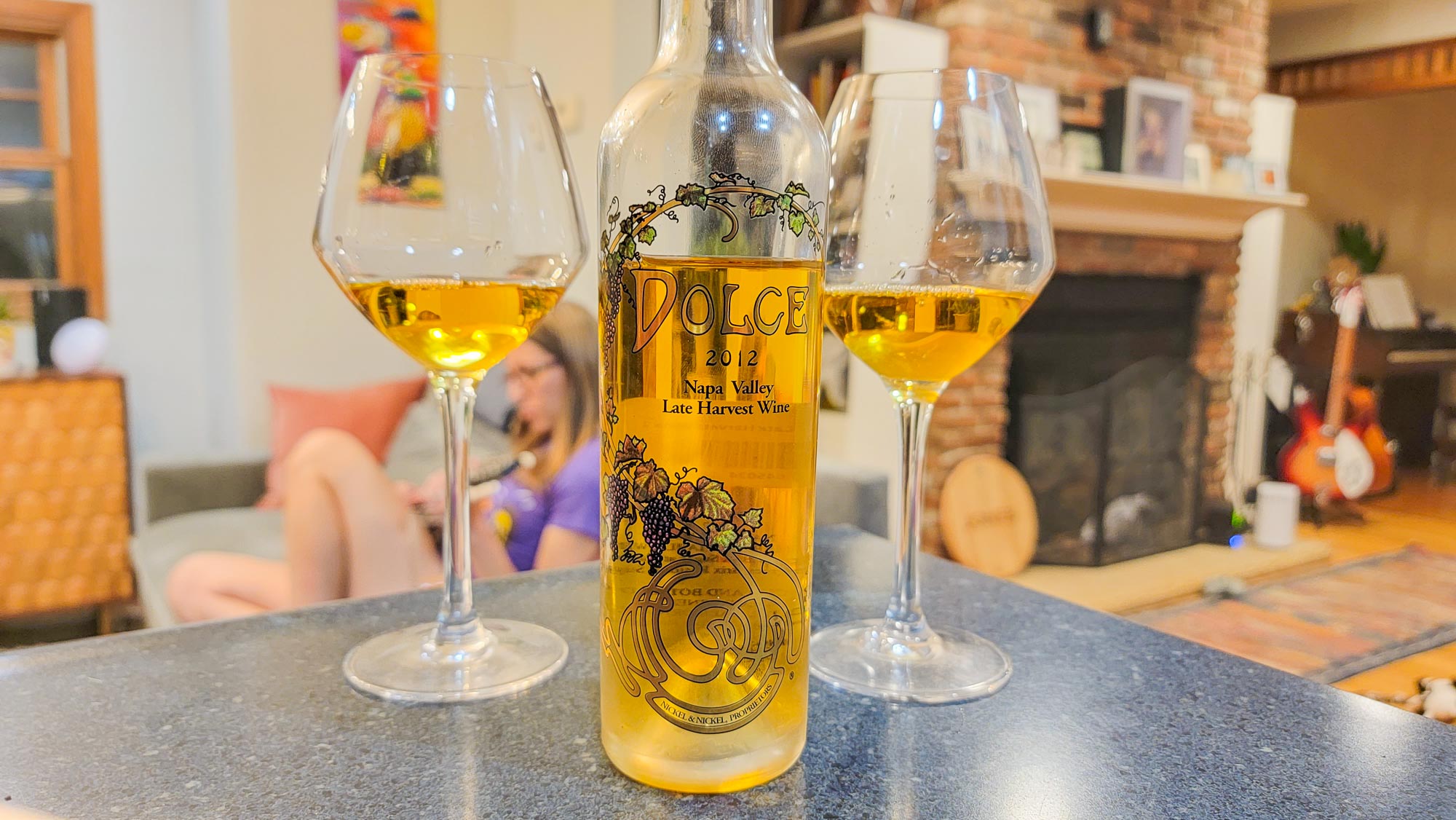 This late harvest blend of Semillon and Sauvignon Blanc was deep gold in color with pronounced aromas of golden raisin, dried apricot, honey, dried pineapple, eucalyptus, honeysuckle, and light almond.
On the palate, it was sweet with medium(+) acidity, medium alcohol, full body, pronounced flavor intensity, and a long finish. We got notes of yellow apple, honey, golden raisin, almond, dried white fig, kiwi, quince, eucalyptus, candied orange peel, and candied lemon.
This wine had all of the flavors we love in a dessert wine, and while the sugar was possibly a tish high for the acidity, we really enjoyed the balance all around. This one did have a hint of a eucalyptus/camphor note that felt a bit out of place but wasn't too intense overall to distract from the excellent flavors. Whether more of this one will come out as it ages is something we'd be curious to find out.
Dolce Food Pairing – Kiwi Fruit Tart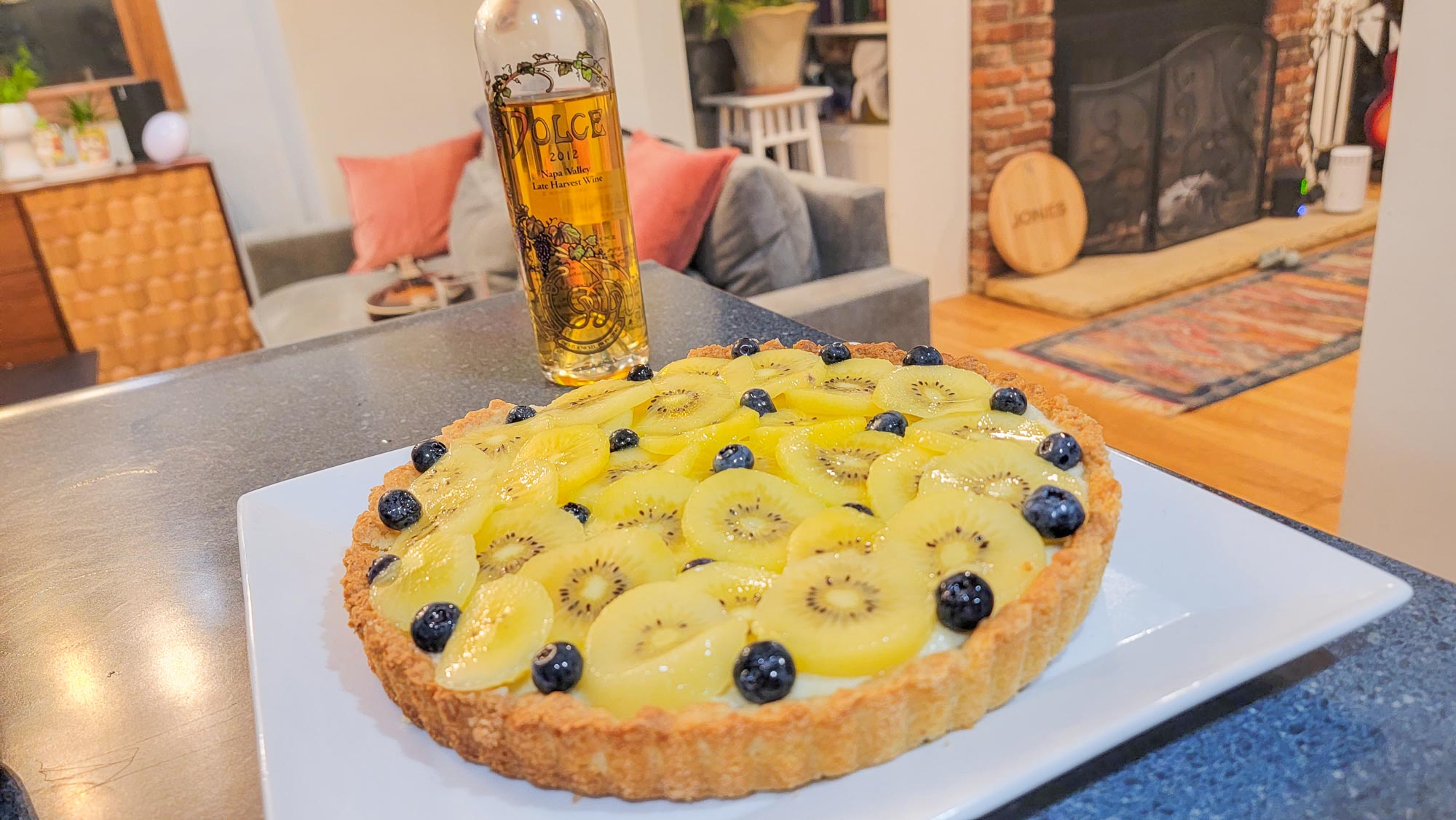 We paired this dessert wine with a homemade kiwi fruit tart with a coconut milk custard filling.
With regards to the tart, the wine really helped bring out a strong taste of coconut and amplified the creaminess of the dessert with each sip. On the wine side, we noted stronger notes of almond, orange, and vanilla come out as well.
Hard to say no to a pairing like that!
Score: 4.5 / 5
We want several bottles of this one.
While you could probably make the argument that Dolce is more expensive than it should be, as this is quite a famous producer and bottle, we would love to have a few bottles in our cellar and to see what happens when it ages even longer than the 10-year-old bottle we tried.
Dolce Winery is located in Napa, California. We purchased a bottle locally and enjoyed it in 2022. Older bottles of Dolce are often available on Wine.com.