Published Jeremy. Last Updated on October 20, 2022.
Disclaimers: This review uses WSET Diploma terminology and our own rating scale. Read more here. We use demographic data, email opt-ins, display advertising, and affiliate links to operate this site. Please review our Terms and Conditions for more information. This website is intended for those of legal drinking age in your jurisdiction.
When I visited Sicily in 2019, I was able to stop at only one winery, Gambino Vini on the slopes of Mount Etna. While I regret not being able to try more wineries during my visit, I really fell in love with this producer and always have a few bottles on hand to enjoy at home.
One was their Feu d'O bottle made of a blend of Grillo and Carricante grapes.
We opted to pair this one with a mushroom-based pasta and quite enjoyed the pairing!
Feu d'O is an Easy Drinking White from Sicily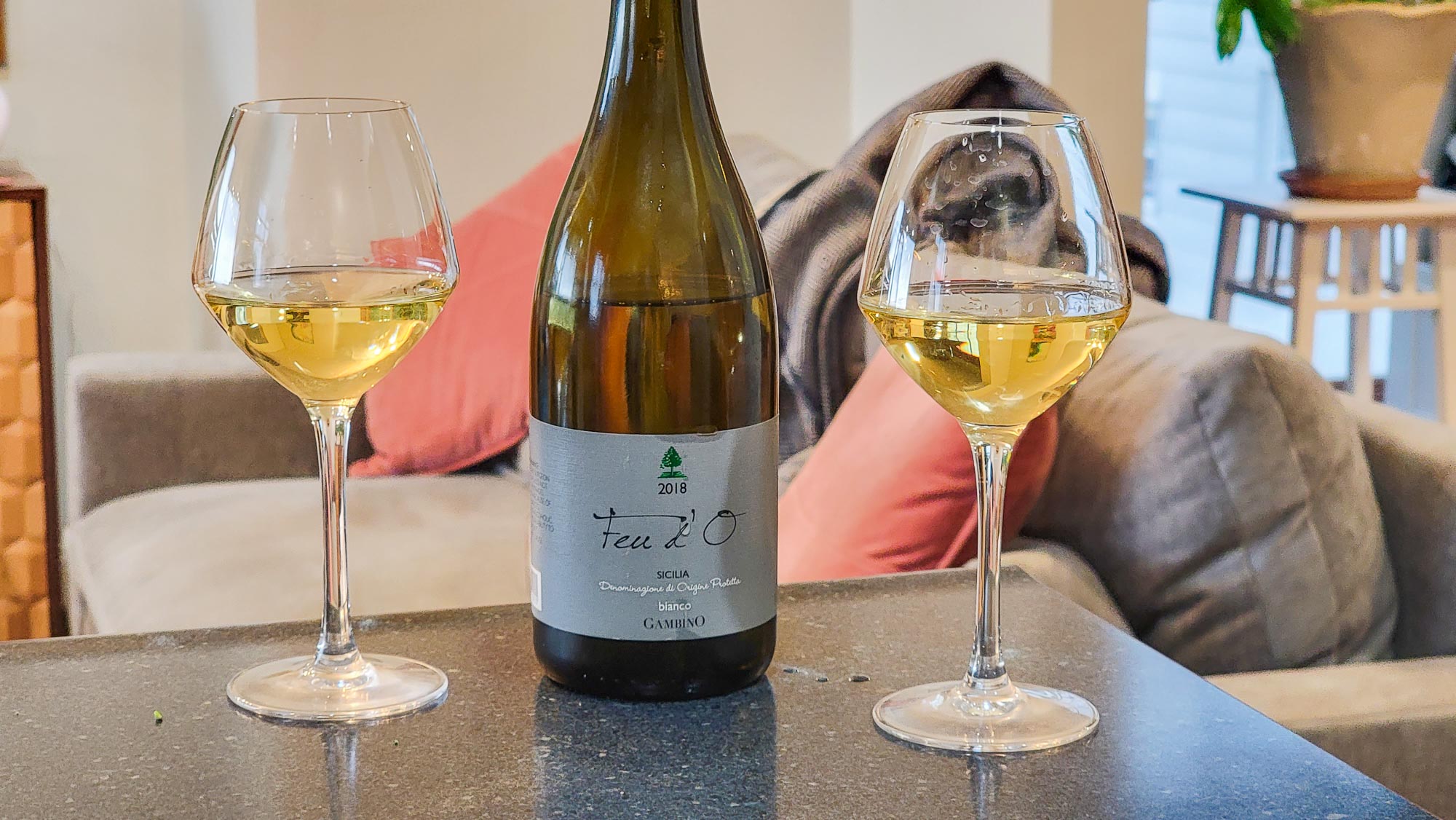 This Grillo and Carricante blend from Sicily was medium gold in color with medium(-) aromas of pear, peach, wet stone, pineapple, apricot, and white flower.
On the palate, it was dry with high acidity, medium alcohol and body, plus medium(+) intensity of flavor and finish. We detected notes of pear, saline, peach, wet stone, pineapple, geranium, and almond.
Feu d'O Food Pairing – Mushroom Pasta with Cream Sauce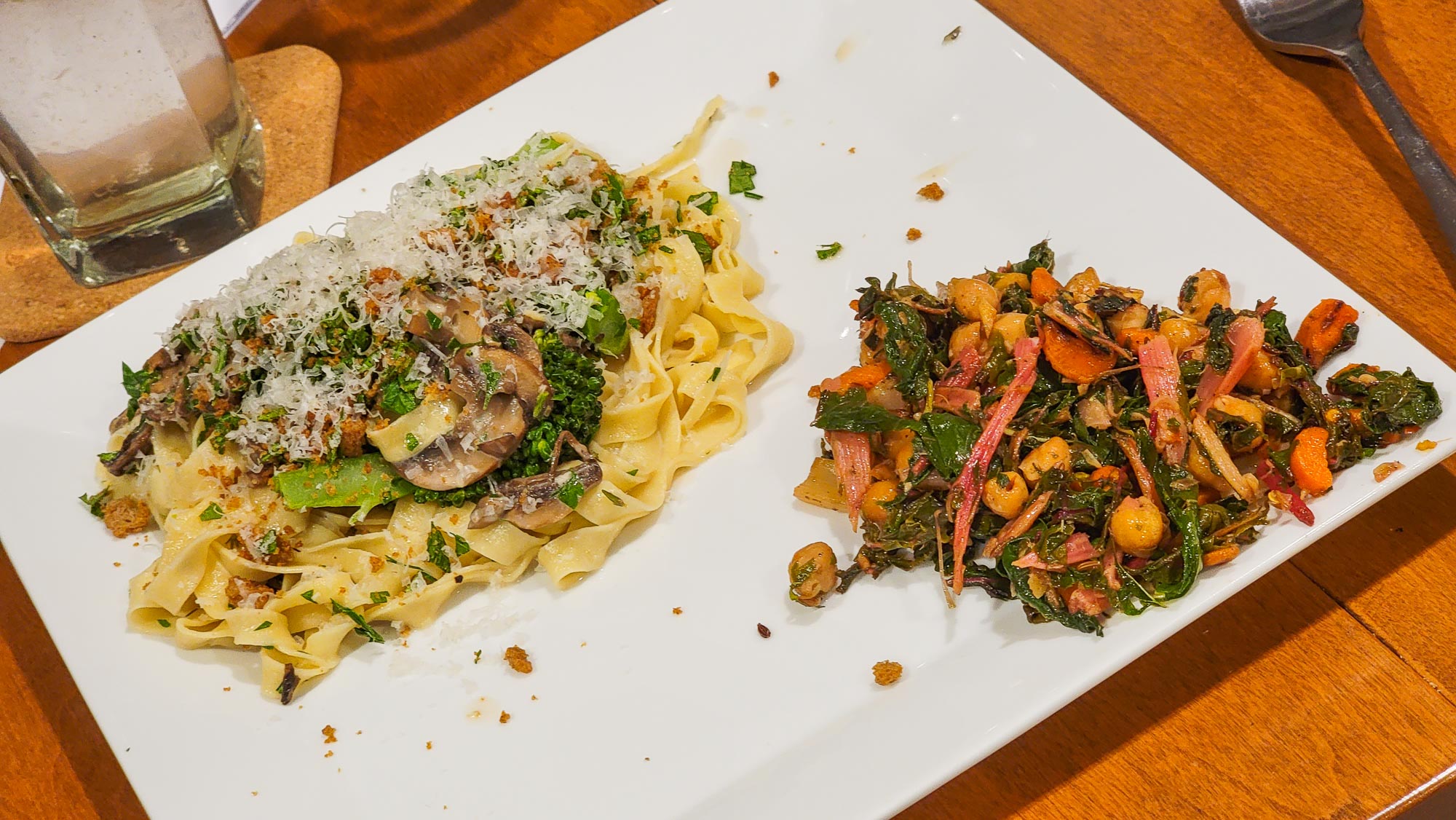 We paired this Sicilian white blend with a mushroom pasta with cream sauce and a side of broccoli. The cream helped highlight some of the fruit notes and brought out notes of green bell pepper and almost even grass in the wine- pushing a bit more vegetal and Sauvignon Blanc-esque overall.
Perhaps not the best pairing for pasta, but a surprising flavor to come out overall!
Score: 3 / 5
We'd buy a glass of this one.
Overall, while we may be partial to Sicilian reds over Sicilian white wines, we have to admit we quite liked the flavor profile of this bottle. Would it have been better with a different pairing? Absolutely. Are we glad we tried it? Yes. Would we get a glass if we saw it on a menu somewhere? Absolutely.
Gambino Vini is located at Contrada Petto Dragone, 95015 Linguaglossa CT in Sicily, Italy. We purchased this bottle at the winery and enjoyed it in 2022.