Last Updated on March 9, 2023 by Jeremy
Disclaimers: This wine or experience was provided complementary for this review. We use demographic data, email opt-ins, display advertising, and affiliate links to operate this site. Please review our Terms and Conditions for more information. This website is intended for those of legal drinking age in your jurisdiction.
This article first appeared on our travel blog, Living the Dream.
I am a frequent traveler to the Finger Lakes– in recent years at least.
Part of this is because I now live within a manageable five hour drive, and the other part is that I've developed a love for many of the exceptional vineyards that call the region home (notably Boundary Breaks, Hermann J Wiemer, and Heron Hill to name a few- must visit Finger Lakes wineries in my opinion).
But one problem I've always had when visiting is figuring out where to stay.
The reason for this is because the area known as the Finger Lakes is large. It is so large, in fact, that to drive from the furthest west lake to the furthest east lake in one direction you're looking at a two hour drive time (not to mention bypassing every lake in between). Or if you want to stay in larger cities like Rochester, Syracuse, or Corning (for the Corning Museum of Glass) you're looking at 30-60 minutes of driving before you even begin to see water.
Going even further, if you pick any lake (especially larger ones like Seneca or Cayuga) you will have an hour driving just to go from tip to tip as well- all before stopping at all the vineyards, breweries, and distilleries along the way.
It is because of this that picking a good hotel location is so important when visiting. After my stay at Watkins Glen Harbor Hotel as a guest of the property, I can safely say that I've found my spot for the foreseeable future.
Watkins Glen Harbor Hotel Has a Fabulous Location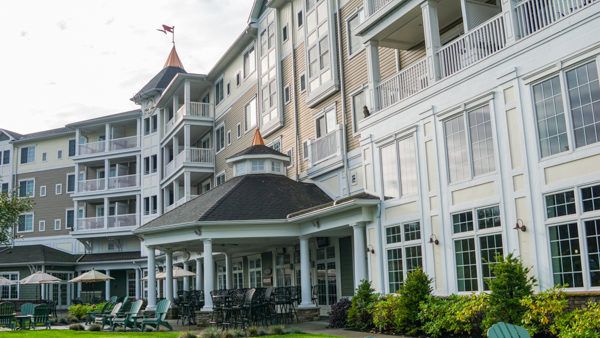 Before getting into the room and property itself, I want to talk more about location. As mentioned above, figuring out where to stay in the Finger Lakes is key, and orienting yourself in the middle of it all is a must (especially if it is your first trip and you want to see as much as possible).
What is the most central lake in the region? Seneca Lake. What is one of the most popular attractions in all of the Finger Lakes (outside of wineries)? Watkins Glen State Park, located in the village of the same name on the southern shore of Seneca Lake.
You can probably already see where I'm going with this.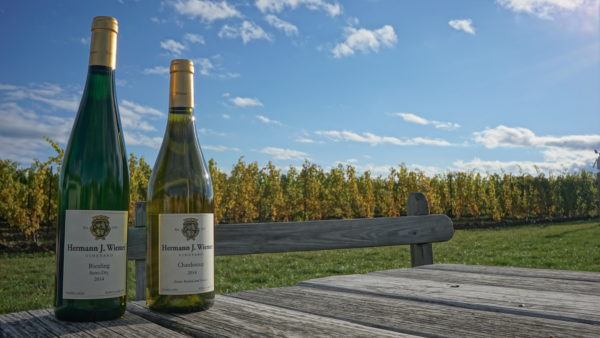 By basing yourself here, you have access to three lakes (and their respective wineries, breweries, and distilleries), one of the best state parks in the region, many waterfalls all within a short drive!
A full loop around Keuka Lake (the first lake to the west) can be made in just two hours total driving. A loop around Seneca Lake can be completed in an hour and a half. A loop around Cayuga Lake plus detours to a few waterfalls like Taughannock Falls and Buttermilk Falls can be made in just over three hours. And you can walk to Watkins Glen State Park in just about 15 minutes (and avoid the parking fee too!).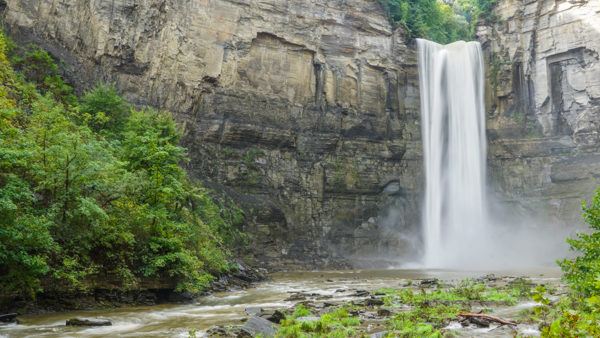 We've learned time and time again that visiting Finger Lakes attractions is a driving trip, and to us starting with a good base helps minimize our time on the road substantially. While you may not do full loops around each lake in any given day (we tend to do one side of each lake per day), you can very quickly see how basing yourself in Watkins Glen helps optimize your time in the region.
It also just so happens that the Watkins Glen Harbor Hotel is also a comfortable hotel as well!
A Quiet Hotel on Seneca Lake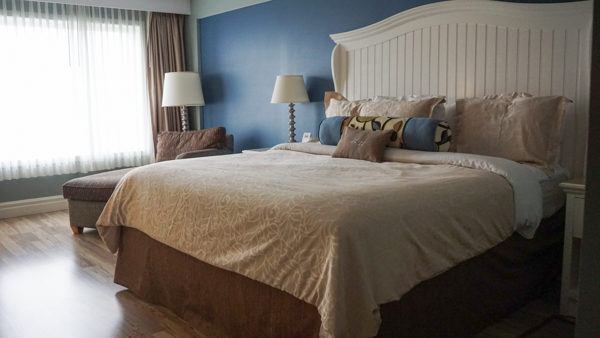 Watkins Glen Harbor Hotel is a Four Diamond AAA rated hotel located right on the harbor of Seneca Lake and just steps away from the heart of the village. With just over 100 hotel rooms at the property, it is also one of the largest near the southern end of the lake as well.
During my stay I was in a harbor view room that was quite spacious with a king bed, a chase sofa, a full desk seating area, mini fridge, and a large bathroom stocked with high end toiletries.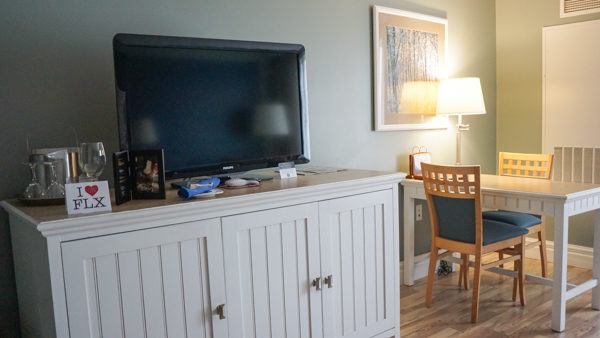 The room itself was on the second floor, right above the restaurant and fairly close to the elevator. But during my stay I heard nothing. No foot traffic in the hallway, no noises from the elevator, and not a peep from the restaurant below despite having a full meal service going on when I was in my room.
As a light sleeper, this was the kind of thing I dream about as it allowed me for one of the best night's rest I've had in a very long time (of which I am also sure the comfortable bed had something to do with as well).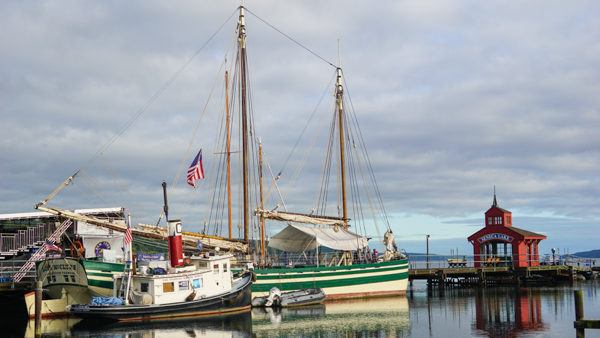 Beyond this, I found myself appreciating this property more than other hotels I've stayed in as it has direct access to the harbor with stunning views of Seneca Lake and a number of docked boats. Its location to the heart of downtown made for short walking distances to nearby restaurants, breweries, shops, and more as well- all things I look for when booking a hotel from a location aspect.
The hotel has an on-site restaurant for breakfast, lunch, dinner, and glasses of wine (with an impeccable wine list featuring many of our favorites mentioned at the beginning of this article), but does not offer complimentary breakfast which is worth keeping in mind. As such, I opted to spend more time in the village for meals due to the proximity.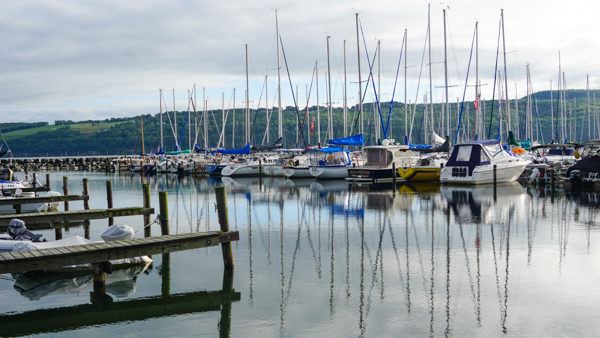 Overall, Watkins Glen Harbor Hotel is one of the best hotels in the Finger Lakes and one of the most enjoyable stays I've had in recent memory. The rooms are spacious and quiet, with a level of comfort we'll come to expect from other hotels in the future.
But to us, the true reason to stay at this particular hotel is its location. With easy access to three lakes by car, a wonderful state park in walking distance, and numerous drinking and dining options in the village of Watkins Glen, this one is perfect for making your base during a visit to the Finger Lakes.
So, where will you go explore with this hotel as your base?
Watkins Glen Harbor Hotel is located at 16 N Franklin Street in Watkins Glen right on the water at Seneca Lake (south side). To book your room, click the previous link. We were hosted by the hotel for this review. As always, all opinions are our own.
Looking for more things to do in the region? Check out upstate New York waterfalls for a great day out!