Last Updated on July 11, 2023 by Jeremy
Disclaimers: This review uses WSET Diploma terminology and our own rating scale. Read more here. We use demographic data, email opt-ins, display advertising, and affiliate links to operate this site. Please review our Terms and Conditions for more information. This website is intended for those of legal drinking age in your jurisdiction.
We always have a soft spot to try orange wines as they typically offer a unique flavor profile that is a bit unlike anything else you can find. Throw in the fact that they can often be made of grapes (or blends of grapes) that are a bit more unusual to see and in some cases even fermented naturally, there really is a lot to love.
Smallfry's Tangerine Dream is one such bottle as it is a skin contacted white wine from the Barossa Valley of Australia made with Semillon, Pedro Ximenez, Riesling, Rousillon, and Muscat and offered some delightful flavors.
A Fun Orange Wine from Australia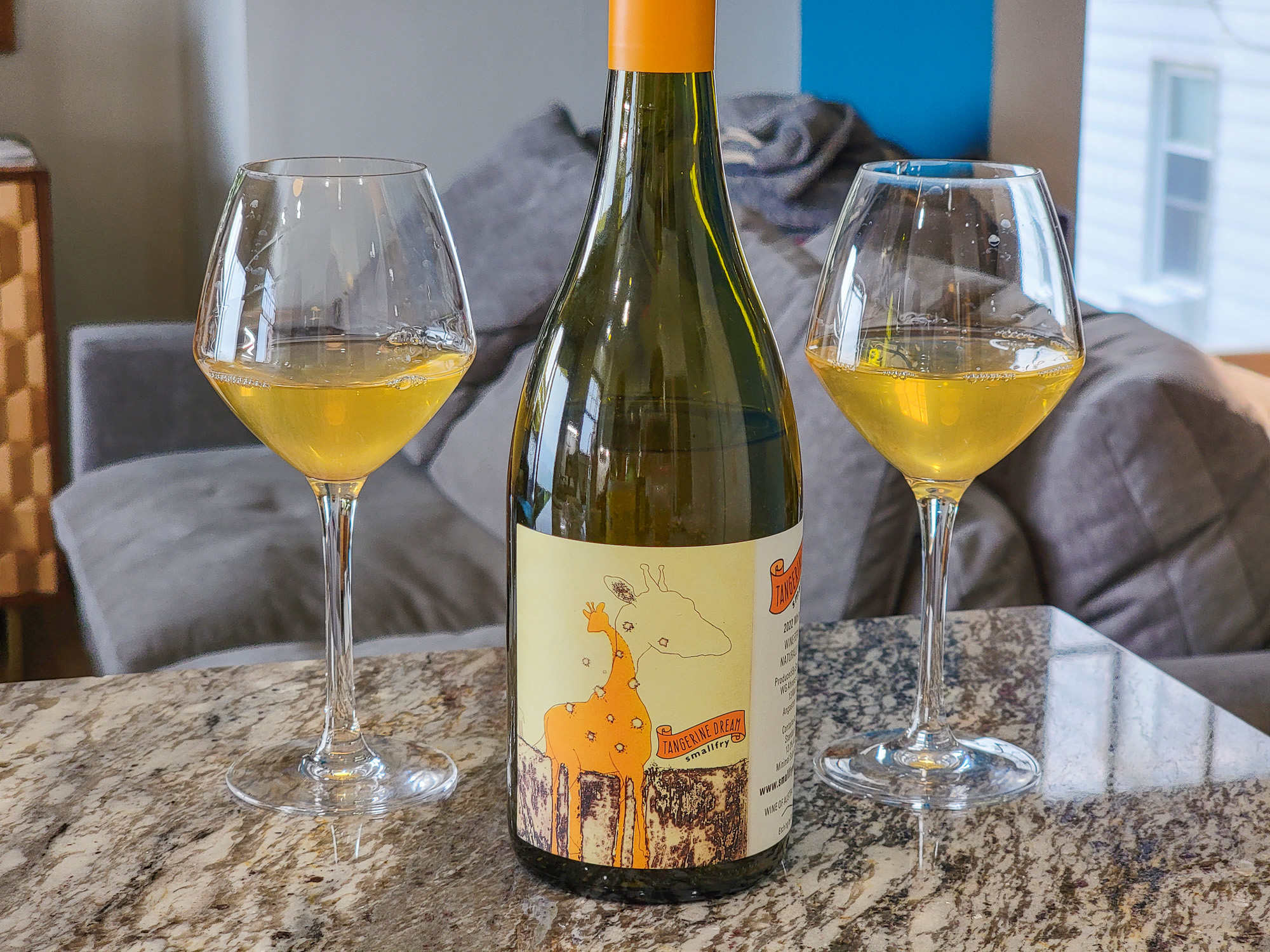 This orange wine blend was deep gold with a slight haze and had medium aromas of green apple, pear, peach, lemon, lime, lime zest, white blossom, eucalyptus, and almond.
On the palate it was dry with high acidity, medium alcohol, medium(+) body and flavor intensity and a long finish. We had slightly more developed flavors on the palate of yellow apple, pear, peach, grapefruit, pineapple, almond, orange marmalade, and citrus zest. The wine also had a bit of a wild fermentation bite in the acidity department that we could only describe as being slightly funky- in a good way.
Orange Wine Food Pairing – Pad See Ew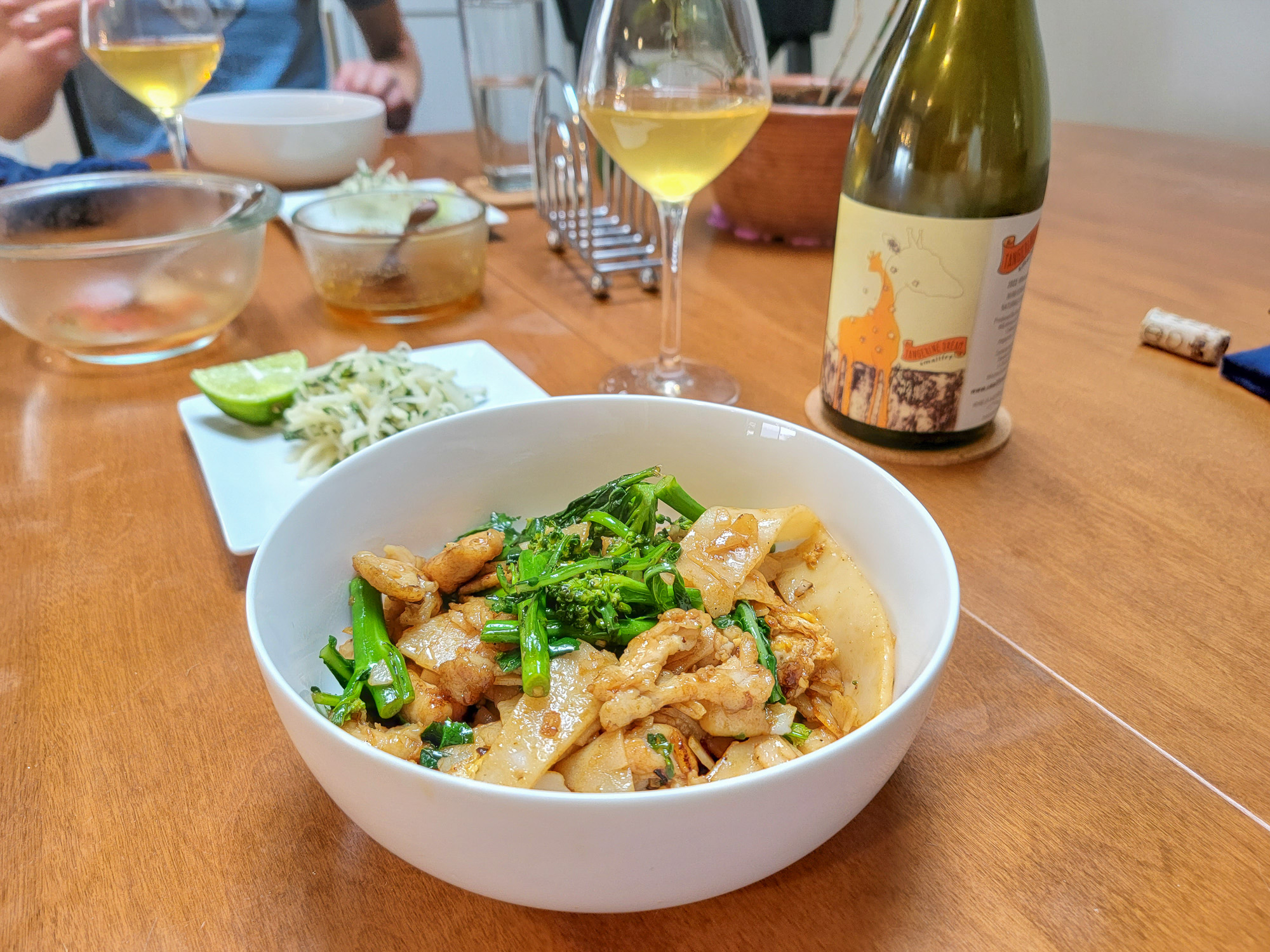 We paired this one with homemade Thai Pad See Ew. This noodle dish is one of our favorites as it can be tailored to have a great balance of sweet/spicy to your taste, which for us meant intensity in both departments.
This worked well with an orange wine in particular because the sweetness and spicy notes helped tone down the mild wild funk nature of the wine and helped elevate the crisp acidic notes that we enjoyed the most out of this one. As far as pairings go, an orange wine with Pad See Ew was a delight!
Score: 2.5 / 5
We are okay on this one but would buy a glass with the right pairing.
Overall, while this was quite the good orange wine, it was slightly lacking in some of the nuanced flavors we typically like to find in a wild, skin-contacted wine. That said, this is still an incredibly delicious bottle and we would be persuaded on more with the right food pairing in mind, like Pad See Ew.
Smallfry is located at 13 Murray St, Angaston SA 5353, in Barossa, Australia. We received this bottle from our Picked by Wine.com subscription and enjoyed it in 2023.