Last Updated on July 11, 2023 by Jeremy
Disclaimers: This review uses WSET Diploma terminology and our own rating scale. Read more here. We use demographic data, email opt-ins, display advertising, and affiliate links to operate this site. Please review our Terms and Conditions for more information. This website is intended for those of legal drinking age in your jurisdiction.
When it comes to a good Gruner Veltliner, there are some things we are always on the lookout for. Strong minerality, waxy phenolics, and stone fruit moving into tropical flavors are a hallmark.
When a Gruner is lacking in these, we often find ourselves disappointed. But when it shines, oh what a wine it is.
Domaine Wachau's Weissenkirchen Gruner Veltliner Smaragd was undoubtedly in the latter category, and this wine was simply a delight that we would drink again and again.
All the Hallmarks of a Stellar Gruner Veltliner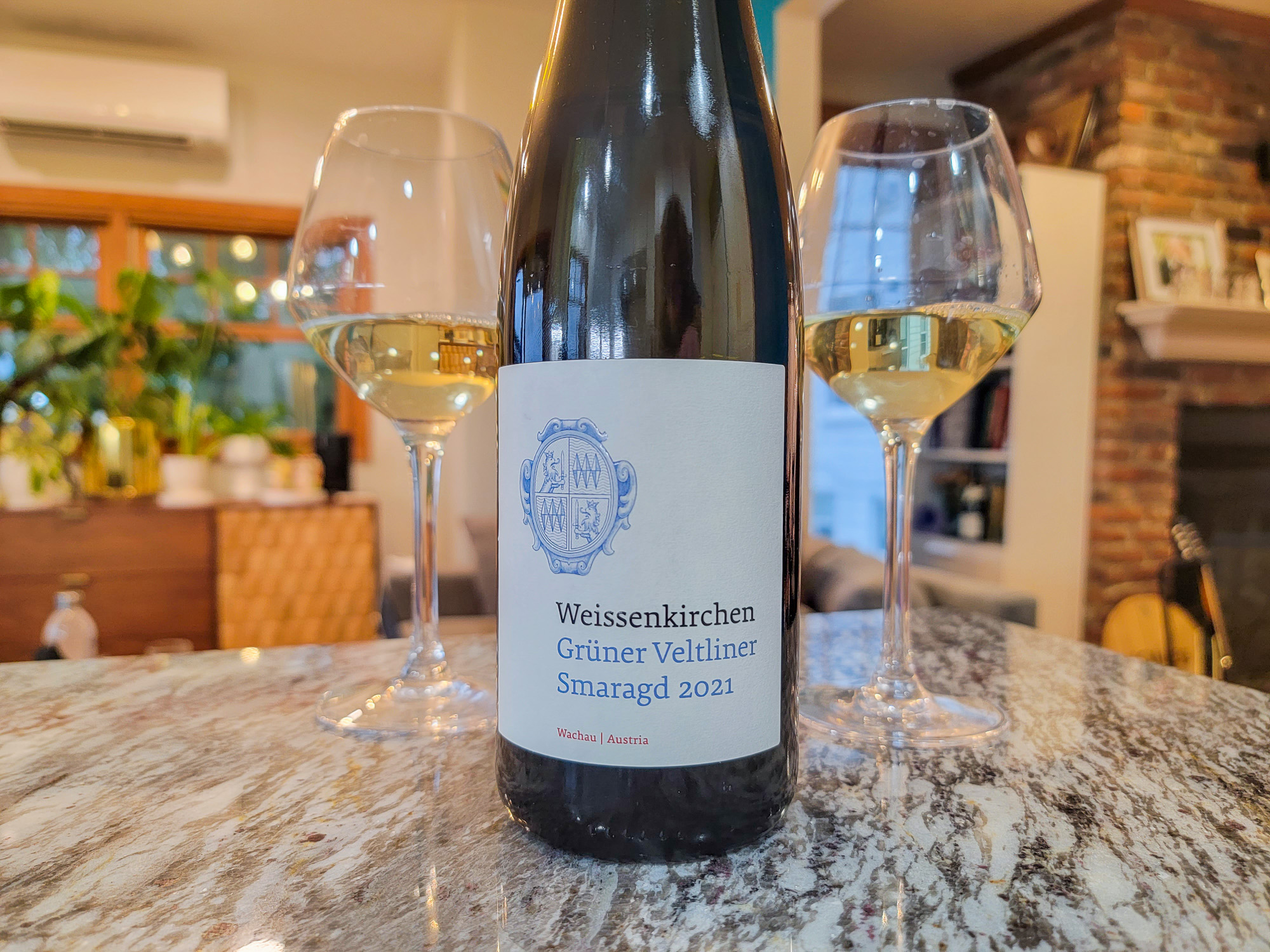 This Gruner Veltliner was pale lemon in color with medium aromas of yellow apple, pear, nectarine, lemon, lime, saline, toast, and grapefruit.
On the palate it was dry with high acidity, medium alcohol, medium(+) body, and a long finish. We had notes of lemon, lime, pear, peach, nectarine, grapefruit, saline, grass, beeswax, quince, wet stone, and white blossom. The wine also had a prominent waxy note texturally that was quite enjoyable to round this one out.
Gruner Veltliner Food Pairing – Spinach Quiche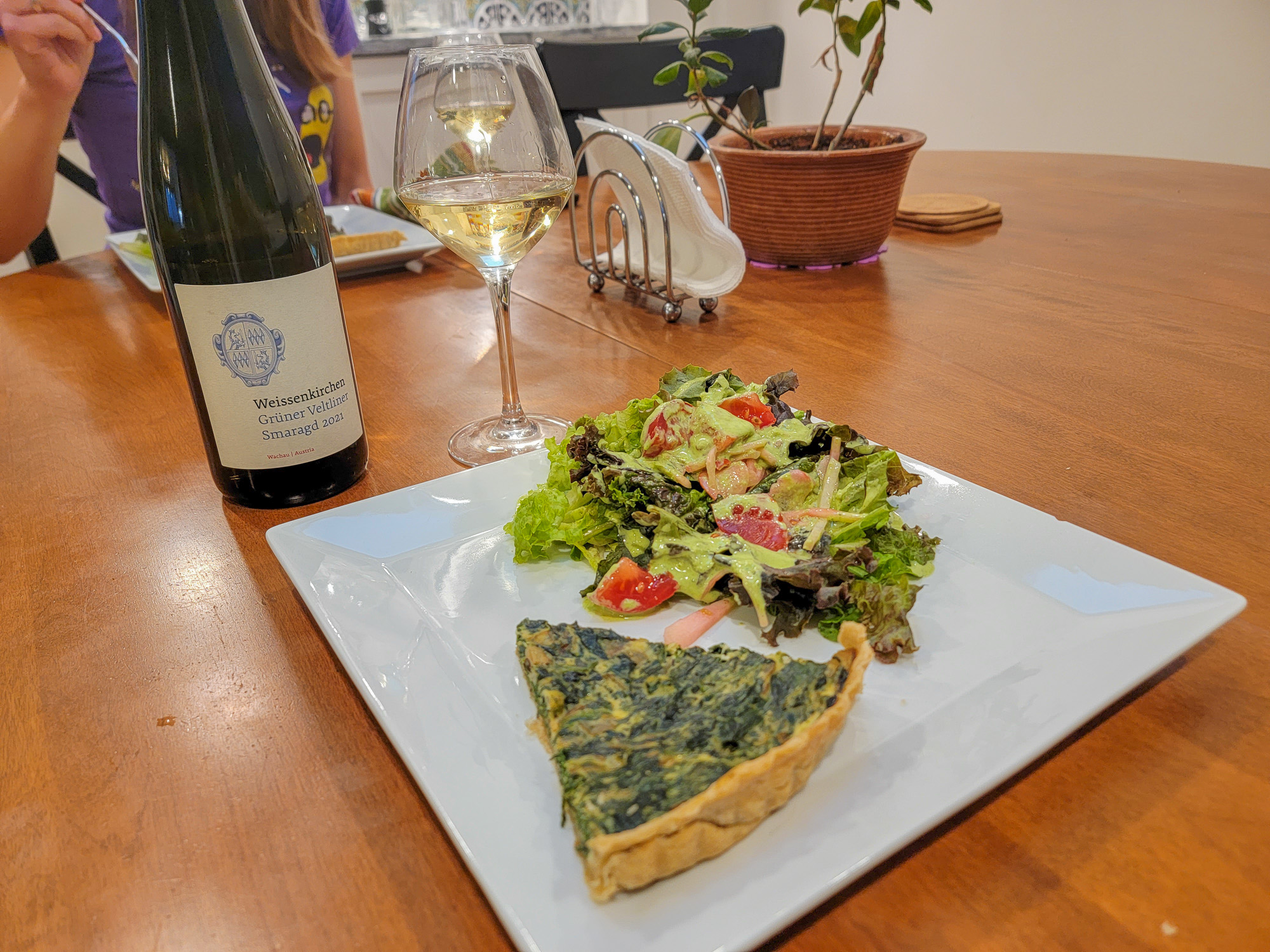 We paired this Gruner Veltliner with a quiche that was loaded up with spinach as we thought the bitter greens and rich egg would pair nicely with the minerality and acidity in the wine.
The richness and bitterness was a delight and helped bring out more peach notes, amplified the waxiness slightly (still within the pleasurable realm), and perhaps even brought out some grass-like notes too.
All told, this was a great pairing simply because it let some of the best parts of the Gruner Veltliner shine.
Score: 4 / 5
We'd buy another bottle of this one.
Overall, Domaine Wachau's Weissenkirchen Gruner Veltliner hit all the hallmarks we look for in a great Gruner. High acidity, strong fruit notes, minerality, and waxiness were all prominent in this one and makes for a wine we always would love to have on hand.
Domaine Wachau Weissenkirchen is located in Wachau, Austria. We purchased this bottle locally and enjoyed it in 2023.