Last Updated on February 24, 2021 by Jeremy
Disclaimers: This review uses WSET Level 2 terminology and our own rating scale. Read more here. We use demographic data, email opt-ins, display advertising, and affiliate links to operate this site. Please review our Terms and Conditions for more information. This website is intended for those of legal drinking age in your jurisdiction.
Vadiaperti's Fiano di Avellino is a crisp white wine from Italy that had a bit of a complex aroma going on with a more straight-forward flavor profile.
If an easy-drinking white is on your radar, this one may be for you. But for us, we were hoping for a bit more.
This Fiano is Crisp and to the Point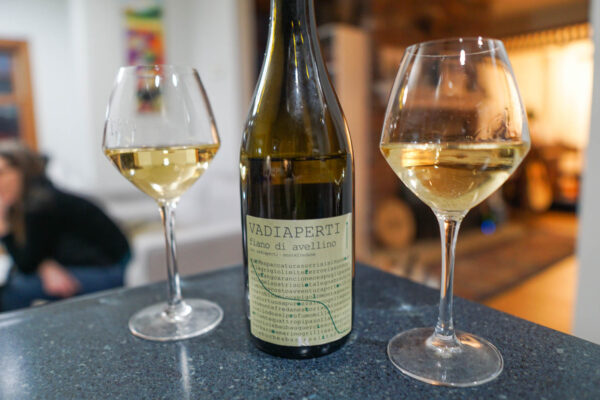 Vadiaperti's Fiano was medium gold in color with some noticeable effervescence. The wine had a medium aroma of ripe peaches, honeydew, pineapple, honey, and a slight salinity.
On the palate, the wine was dry with medium+ acidity, medium alcohol, and medium- body and flavor intensity. We detected notes of grapefruit, orange peel, and a bit of salinity but do admit we were hoping for a bit more going on in this one. A fairly simple and straightforward wine here that smelled a bit riper than it tasted.
Vadiaperti Fiano Food Pairing – Fish Tacos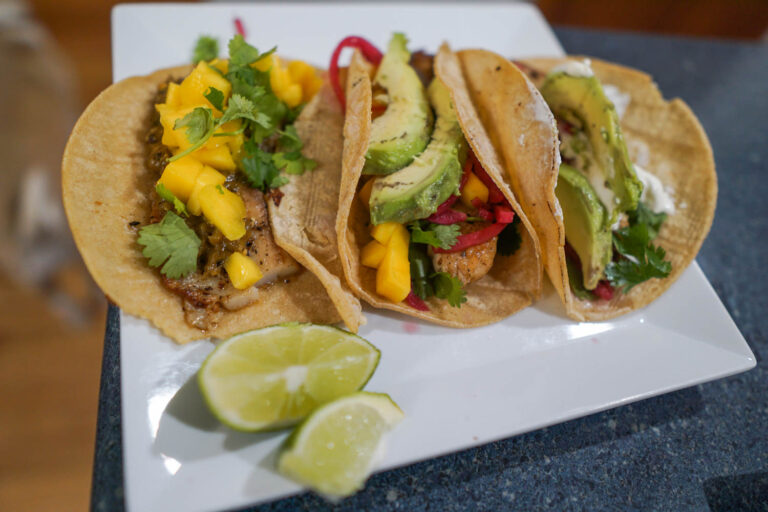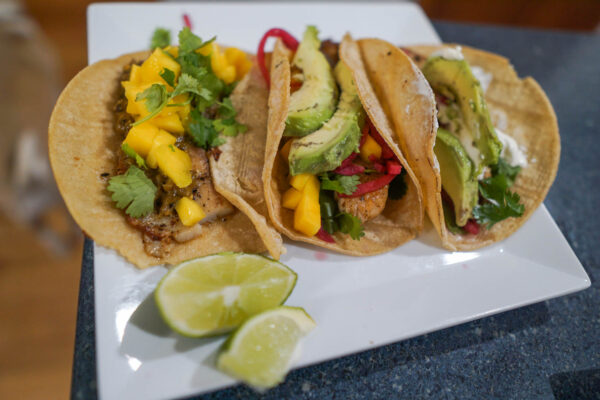 This food pairing was one of the suggested pairings from the wine shop we ordered this one from (Plonk) and is a pairing we generally like with wines that are higher in acidity.
The toppings on our tacos included mango and some spicy salsas, which we think helped bring out some more bitter and floral notes in the wine and we weren't quite sure if this was appealing or not.
Score: 2 / 5
We are okay on this one.
While we are happy for trying this Fiano, we were hoping for a bit more in the glass. It is an easy sipper for sure, but we'll probably try a different bottle when looking at this varietal in the future.
Vadiaperti is located in Avellino, Italy. We purchased this wine from Plonk Wine Club and enjoyed it in 2021.