Published Jeremy. Last Updated on November 1, 2023.
Disclaimers: This review uses WSET Diploma terminology and our own rating scale. Read more here. We use demographic data, email opt-ins, display advertising, and affiliate links to operate this site. Please review our Terms and Conditions for more information. This website is intended for those of legal drinking age in your jurisdiction.
Georgian wines are always interesting, especially when they're aged in traditional qvevri.
Vartsikhe Marani's Tsolikouri is one such wine made in an orange style with skin contact for several months. The result of this one is an intensely aromatic wine that showcases the best of the white grape with strong skin characteristics, too.
Tsolikouri is an Interesting Georgian Orange Wine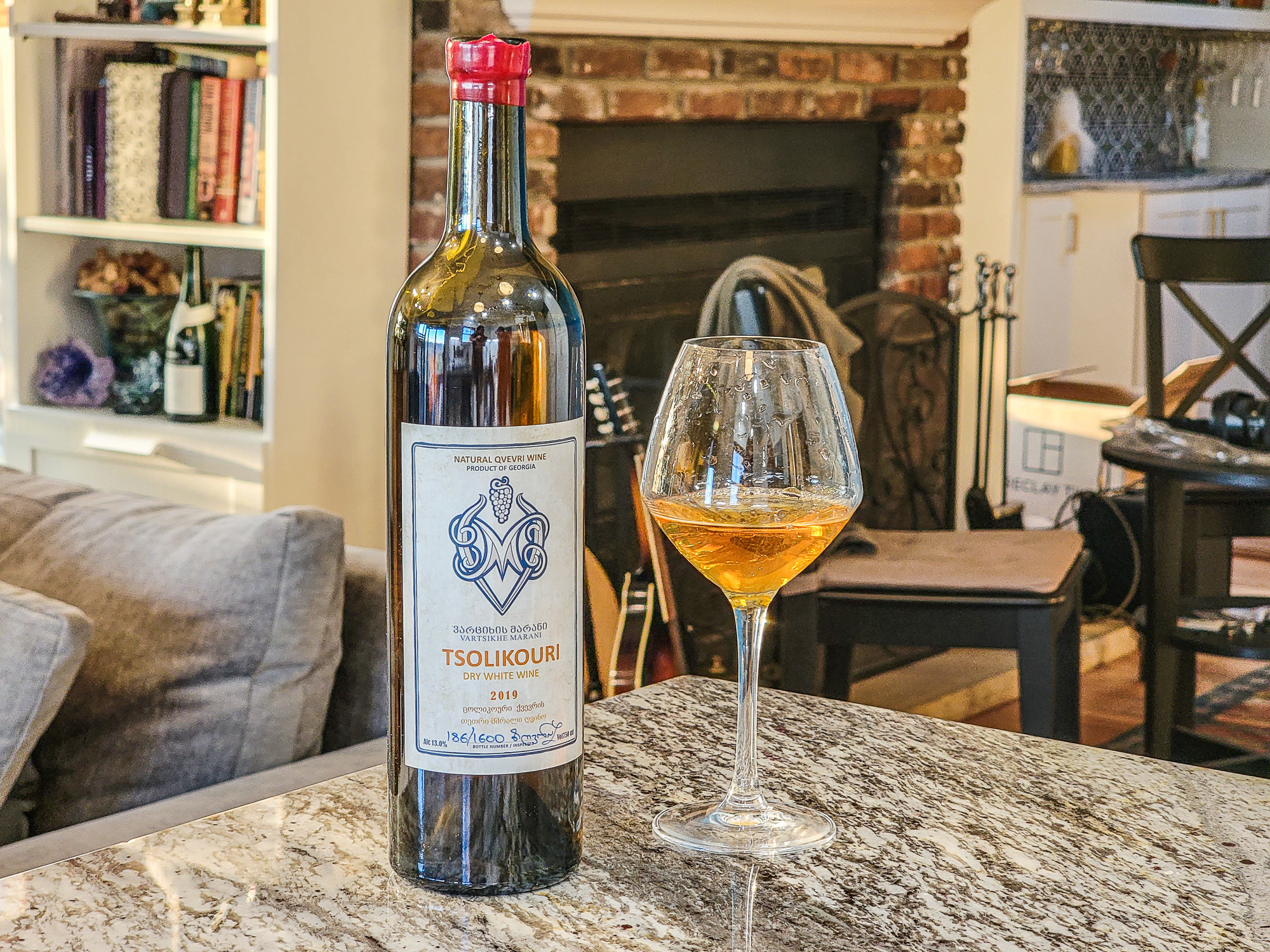 This Tsolikouri from Georgia was medium amber in color with medium(+) aromas of candied yellow apple, pineapple, grapefruit, quince, orange marmalade, honey, lemon, thyme, white blossom, geranium, and a slight reductive note that dissipated quickly.
On the palate, this one was dry with medium(+) acidity, body, and flavor intensity, medium vegetal tannin and alcohol, and a long finish. We got notes of orange peel, lemon, lime, nectarine, wet stone, saline, almond, white peach, and grapefruit to name a few.
This one was quite the interesting orange wine, aged on the skin in traditional qvevri, but without being overwhelming on skin contact notes despite its prominence. All around, this one was an exceptionally well-made wine.
Tsolikouri Food Pairing – Tomato Potato Tart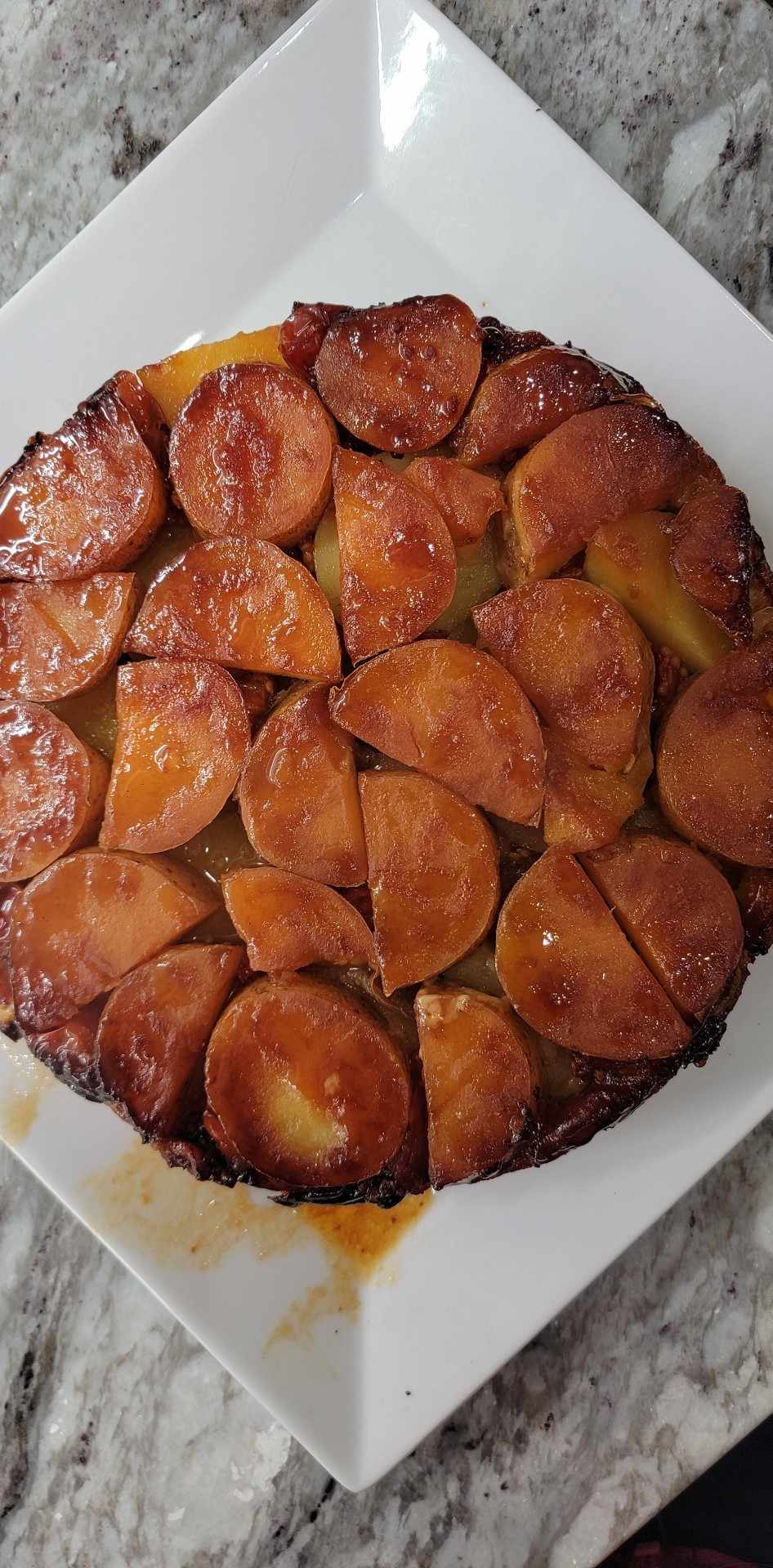 We paired this one with a tart made with tomatoes and potatoes that had a earthy richness to it with a prominent acidic note. This one was herb heavy which we thought could pair nicely with the intensely flavorful orange wine, and it did just that.
The pairing here brought out more prominent citrus notes in the wine and the herbs in the food felt like they had a bit of a spike with every sip. The flavors didn't change too much, but simply spiked in a pleasurable way which we quite enjoyed. Pair this one with the herbs!
Score: 3 / 5
We'd buy a glass of this one.
Overall, this orange wine shows why Georgia's indigenous grapes and traditional winemaking styles are highly sought after (and not easily replicated). This wine hit a lot of the notes we enjoy in wine; however, we also are still only casual fans of orange wine. As such, we will definitely try more of Tsolikouri in the future, but for this bottle we'd easily be happy for a glass.
Vartsikhe Marani is located at 4PW9+JQC, Vartsikhe 1002 in Georgia. We purchased this bottle locally and enjoyed it in 2023.