Published Jeremy. Last Updated on October 11, 2023.
Disclaimers: This review uses WSET Diploma terminology and our own rating scale. Read more here. We use demographic data, email opt-ins, display advertising, and affiliate links to operate this site. Please review our Terms and Conditions for more information. This website is intended for those of legal drinking age in your jurisdiction.
19 Crimes is a large wine brand from Australia known for producing large volumes of wine and unique collaborations.
The name 19 Crimes comes from the list of crimes that would get you exiled from Britain and sent to Australia, and most of the core line features one of the crimes on its label.
We picked up a bottle of 19 Crimes Cabernet Sauvignon to see what it was all about and found it to be an easy-drinking wine, albeit a bit too heavy on the oak notes for our personal taste.
19 Crimes is a Flavorful, Albeit Oak-Forward Cabernet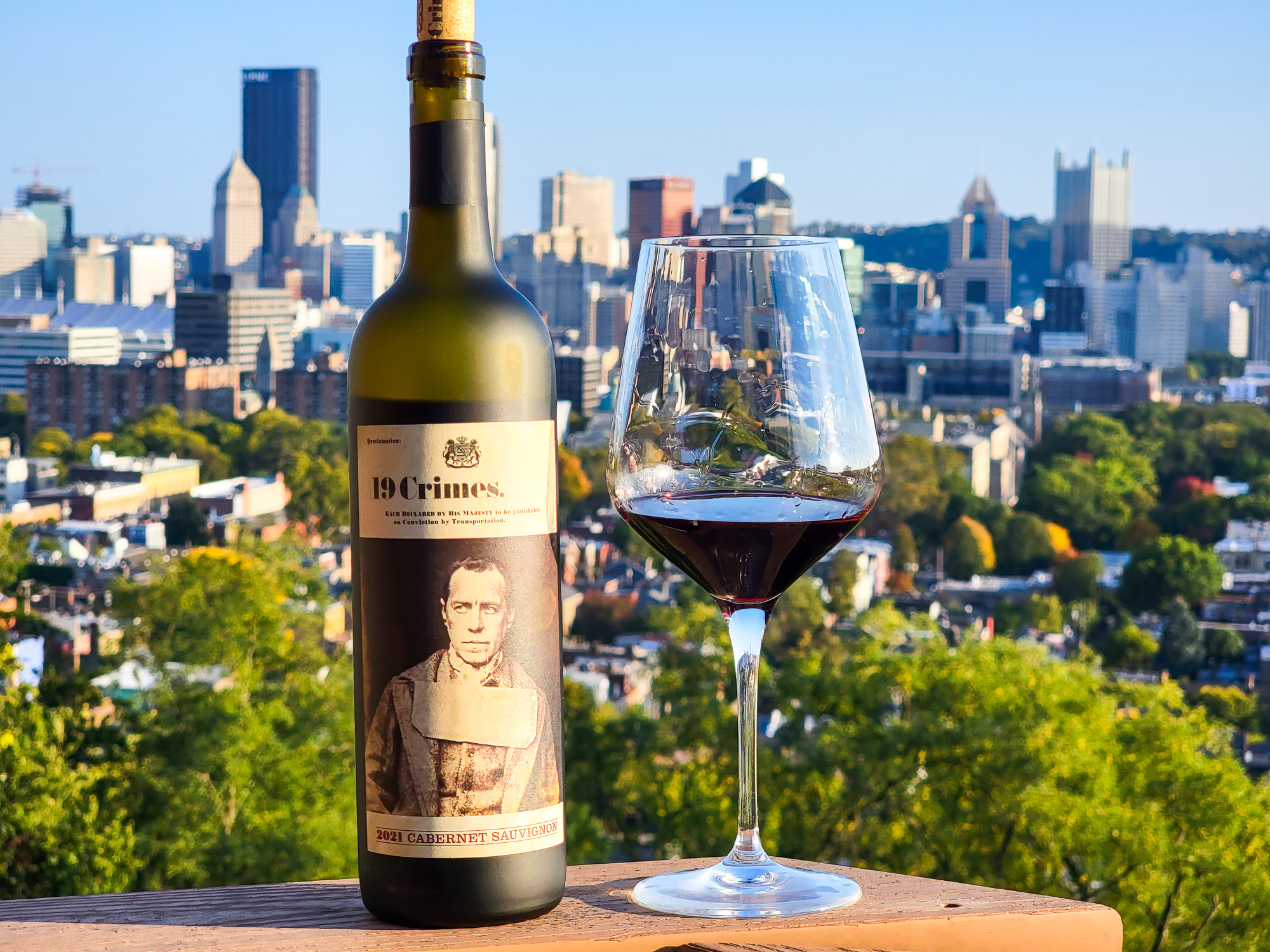 This Australian Cabernet Sauvignon was medium ruby in color with medium aromas of black cherry, blueberry, blackberry, cassis, dark plum, chocolate, coconut, cedar, black pepper, wet leaves, and a prominent alcohol vapor note.
On the palate, it was dry with medium(+) acid, body, and finish, medium coarse tannins and flavor intensity, and high alcohol. We detected flavors of black cherry, blackberry, clove, cedar, vanilla, coconut, and chocolate to name a few.
This is one of those wines that, apart from the noticeable alcohol in the aromas, was balanced fairly nicely but was slightly out of balance on flavors with a dominance of oak notes at the finish. The barrel gave a noticeable oak finish that one could possibly describe as a sweet characteristic despite the wine being appreciably dry.
Cabernet Sauvignon Food Pairing – Steak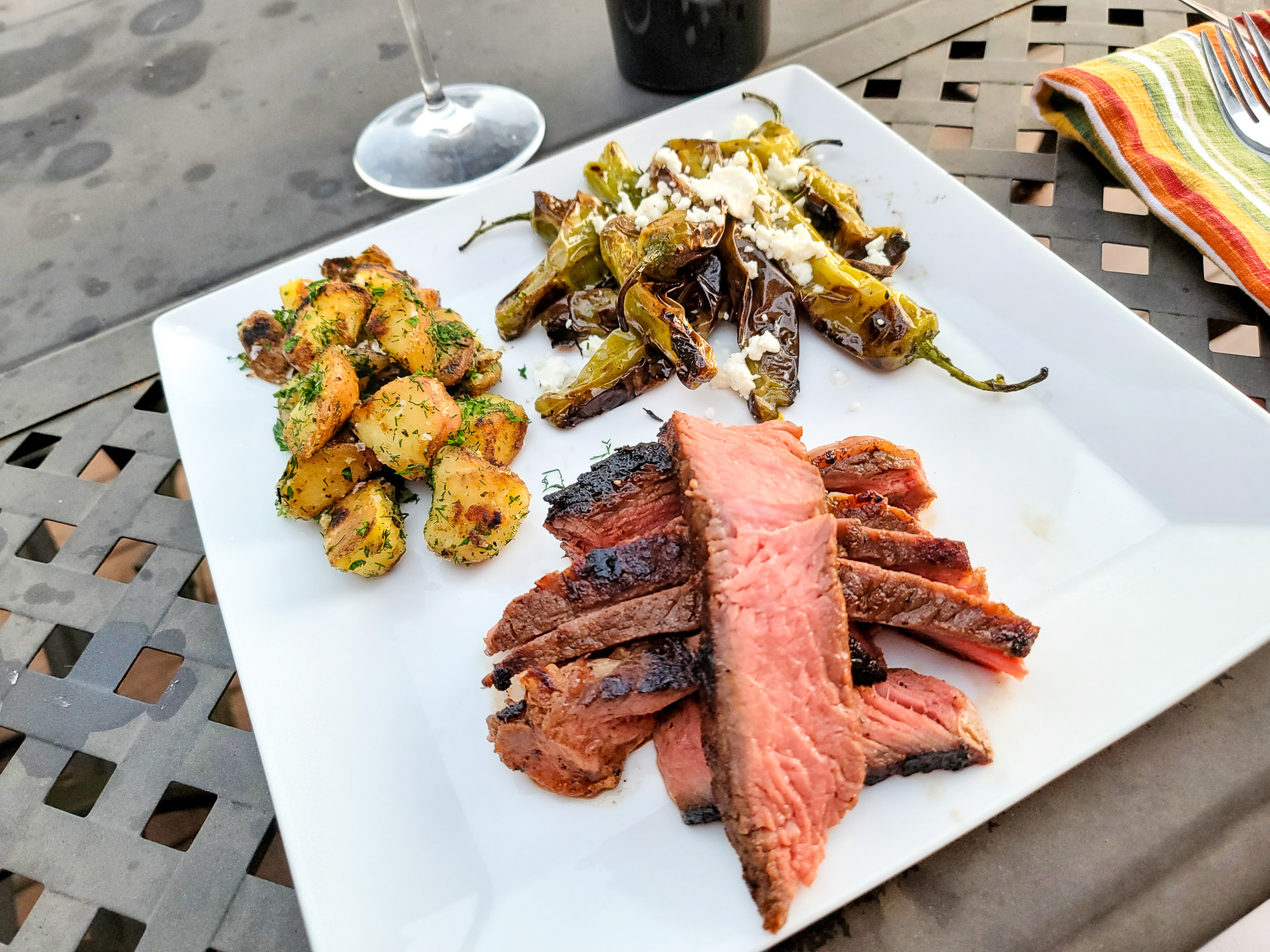 We paired this wine with a sous vide steak cooked medium rare to balance the tannins with the fattiness of the steak.
While the tannins were matched nicely, the oak characteristics became even more prominent with the rich flavor of the meat, and we couldn't quite get over the uptick in flavors here that we particularly do not enjoy in overly oaked wines- especially Australian wines that likely use intense American oak.
So while a Cabernet would otherwise be a good pairing for a steak, we weren't quite feeling this one.
Score: 2 / 5
We're okay on this one.
Although we will fully admit that the 19 Crimes Cabernet Sauvignon is a well-made wine, there was something about the oak character's intensity that was just a bit too much for us. If prominent oak notes are something you like, this is a wine to consider; however, for us it was a bit more than we would prefer.
19 Crimes produces wine from all over Australia. We purchased this bottle on Wine.com and enjoyed it in 2023.