Published Jeremy. Last Updated on October 4, 2023.
Disclaimers: This review uses WSET Diploma terminology and our own rating scale. Read more here. We use demographic data, email opt-ins, display advertising, and affiliate links to operate this site. Please review our Terms and Conditions for more information. This website is intended for those of legal drinking age in your jurisdiction.
Our quest to try every grape varietal in the world has us on the lookout for Italy's hundreds if not thousands of varietals.
Naturally, when we found a bottle of Masseria Li Veli Verdeca from Puglia, we knew we had to give it a try.
With a lovely spread of fruit flavors and a decent intensity, this was certainly an interesting bottle!
Verdeca is a Flavorful White from Southern Italy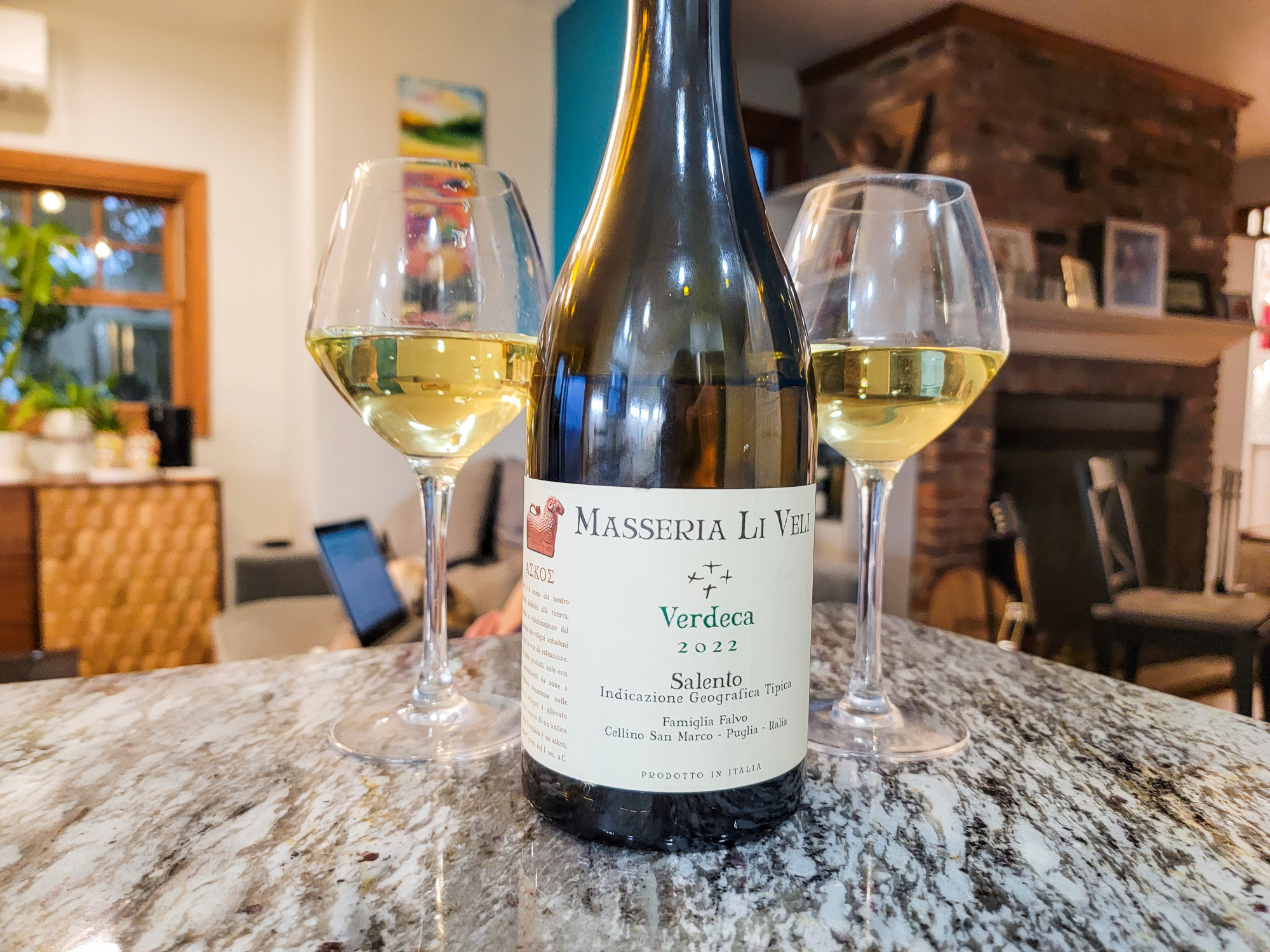 This Verdeca was medium lemon in color with medium(+) aromas of pear, yellow apple, nectarine, pineapple, wet stone, honeysuckle, beeswax, vanilla, and cream.
On the palate, it was dry with medium(+) acidity, medium alcohol, body, and flavor intensity, and a long finish. We had flavors of lemon, yellow apple, pear, wet stone, saline, toast, pineapple, grapefruit, and peach.
This one ran the spectrum of fruit flavors from simple citrus to tropical notes and had a nice intensity that worked out all around.
Verdeca Food Pairing – Potato and Leek Soup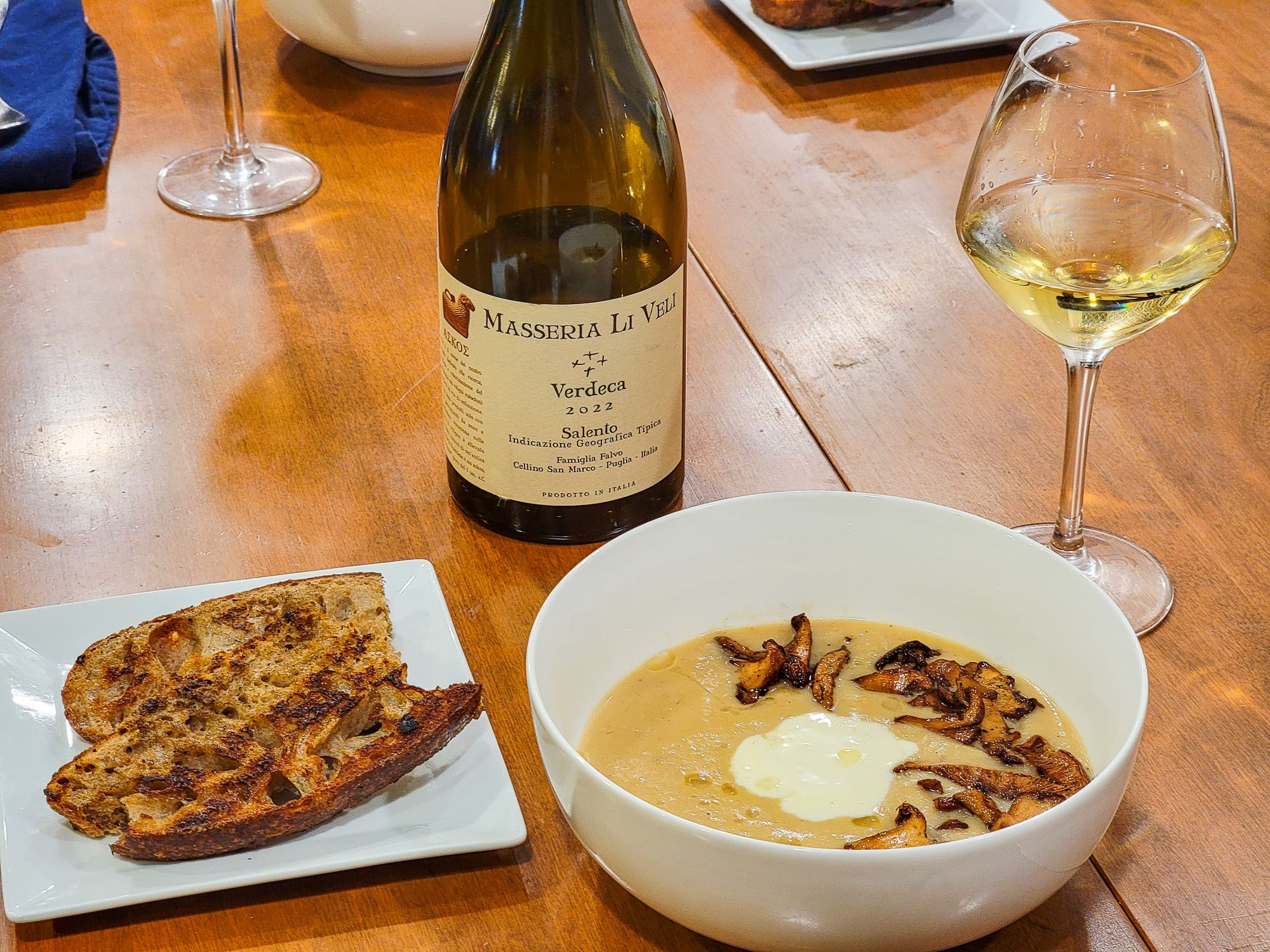 We paired this Verdeca with a homemade potato and leek soup as we thought the wine may have some oak complexity that could work well with the rich and creamy soup.
Unfortunately, the wine was a lot more fruit-forward than we anticipated, particularly in the tropical realm, and the food pairing brought out more simple citrus fruits like lemon, lime, and nectarine- not the best we could have asked for with this one.
In that respect, we probably would not pair this wine with an overly rich dish and instead consider going a bit more straightforward with fish or a brighter dish in the acidity department.
Score: 3.5 / 5
We'd buy a glass of this one and a bottle in the right circumstance.
Overall, Verdeca was a surprisingly flavorful grape and we quite enjoyed the complexity of flavors, particularly on the aroma. Although we did not have the best food pairing for this particular bottle, we would gladly get a glass of this one or a bottle in the right circumstances- particularly for pairings.
Masseria Li Veli is located at S.P. Cellino-Campi, Km 1, 72020 in Cellino San Marco BR, Italy. We purchased this bottle on Wine.com and enjoyed it in 2023.