Published Jeremy. Last Updated on September 21, 2022.
Disclaimers: This review uses WSET Diploma terminology and our own rating scale. Read more here. We use demographic data, email opt-ins, display advertising, and affiliate links to operate this site. Please review our Terms and Conditions for more information. This website is intended for those of legal drinking age in your jurisdiction.
I can't remember the last time we opened a light red. So it took us a minute to get used to Anthony Road's Cabernet Franc and Lemberger blend.
As it turns out, while we generally prefer fuller-bodied reds in just about every situation possible, this one really hit all the right notes for us with these two classic red grapes from the Finger Lakes!
Go For Cabernet Franc in the Finger Lakes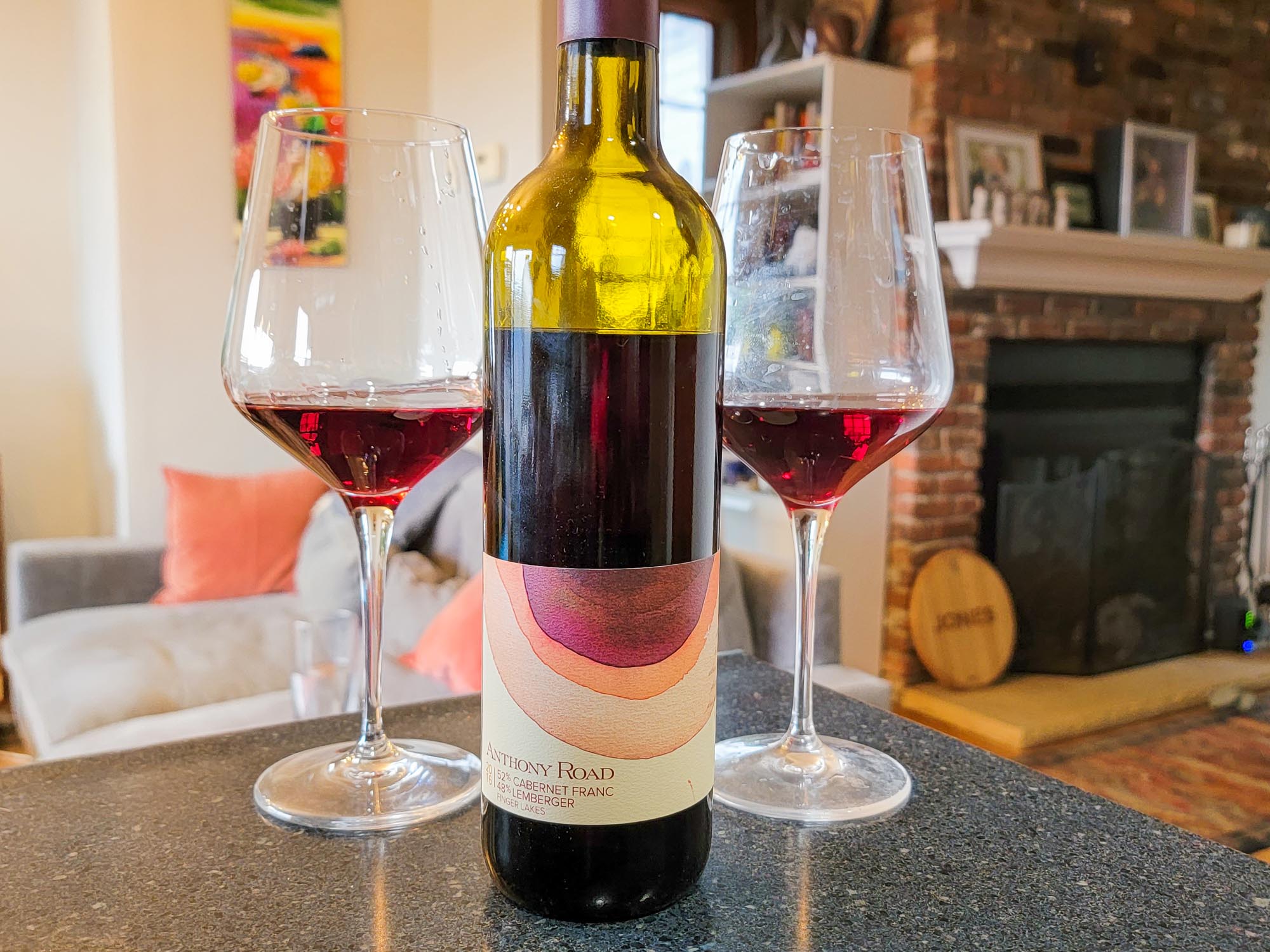 This Cabernet Franc and Lemberger blend was pale garnet in color with medium aromas of cranberry, black cherry, red cherry, blackberry, clove, black pepper, leather, tobacco, and slight reductive/pyrazine notes too.
It was dry with medium(+) acidity, low smooth tannin, medium alcohol, medium(-) body, medium flavor intensity, and a long finish. We had notes of red cherry, cranberry, dried raspberry, red plum, vanilla, clove, cedar, sandalwood, and black pepper.
While this one wasn't the most intense by any means, it had a nice complexity that we simply adored.
Cabernet Franc Food Pairing – Salmon with Baked Eggplant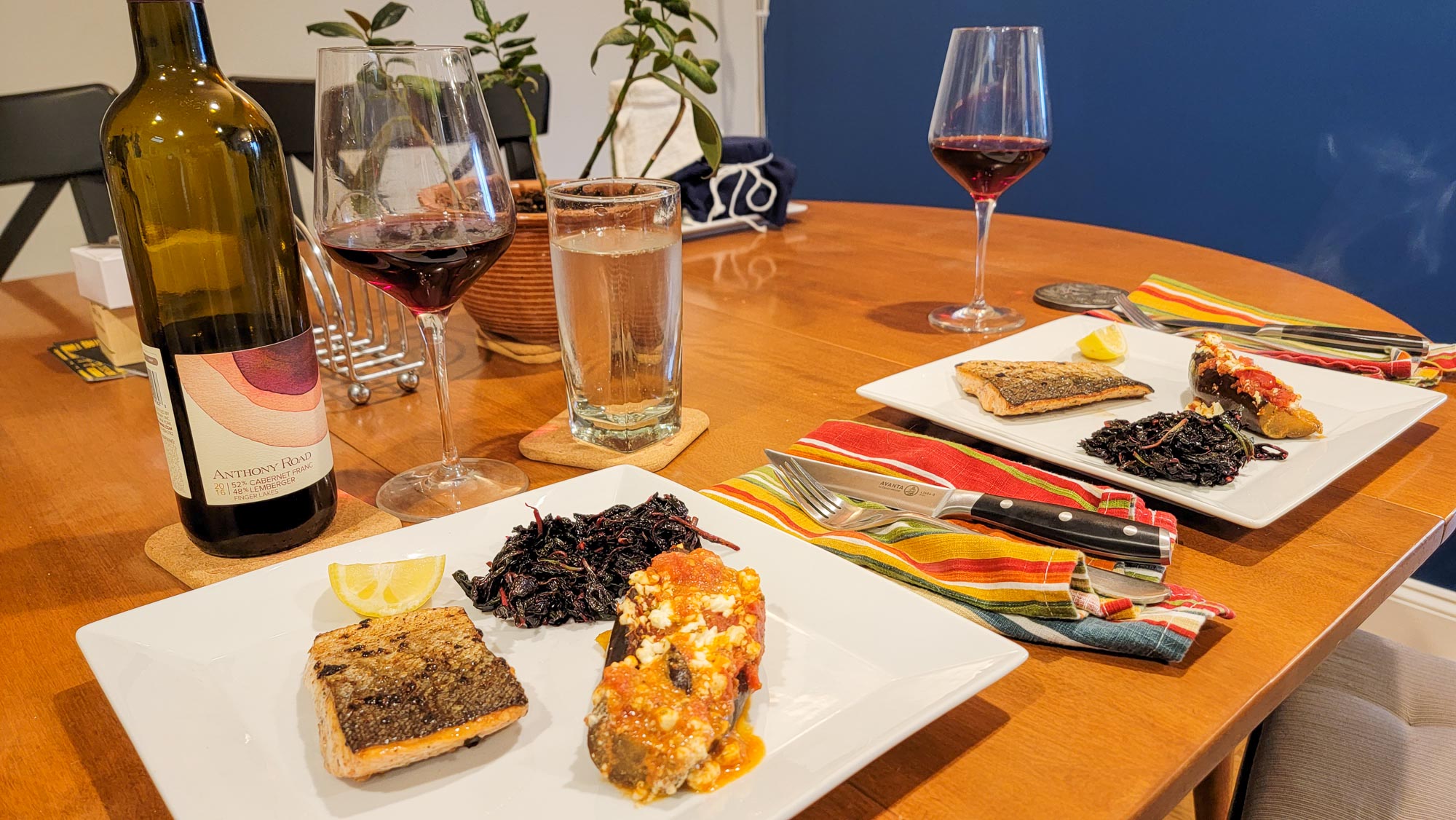 We paired this light red blend with salmon and baked eggplant as we thought a lighter red would go nicely with the fish overall while still holding up to the acidity in the tomato sauce we put on top of the eggplant.
As with most pairings with our favorite fish, the salmon highlighted a lot of the red fruit notes. On the flip side, the slightly bitter nature of the eggplant muted the fruit notes slightly and the sheep's milk feta we put on top helped bring out some more pronounced barrel notes. As such, this duo made for a really nice pairing all around.
Score: 3.5 / 5
We'd buy a glass of this one and a bottle with the right pairing.
For those who like lighter red wines, Anthony Road's Cabernet Franc and Lemberger blend is a winner. We could see drinking a glass or, if our mood strikes us, a bottle, in the right instance all around. But as we generally prefer things with a bit more body, we admit that our mid-tier point is simply more preference over anything else- this is a solid bottle.
Anthony Road is located at 1020 Anthony Road in Penn Yan, NY. We visited the winery in 2020 and enjoyed this bottle in 2022.