Last Updated on February 16, 2021 by Jeremy
Disclaimers: This review uses WSET Level 3 terminology and our own rating scale. Read more here. We use demographic data, email opt-ins, display advertising, and affiliate links to operate this site. Please review our Terms and Conditions for more information. This website is intended for those of legal drinking age in your jurisdiction.
Although Pinot Gris/Grigio tends to make relatively straight-forward and easy-drinking wines, we appreciate that international winemakers tend to label their wines according to the style they're mimicking- specifically Pinot Gris if it is like those from France (Alsace) and Pinot Grigio from Italy.
For Anthony Road's Pinot Gris, we think it hits the mark on the French style for sure.
A Solid Pinot Gris from the Finger Lakes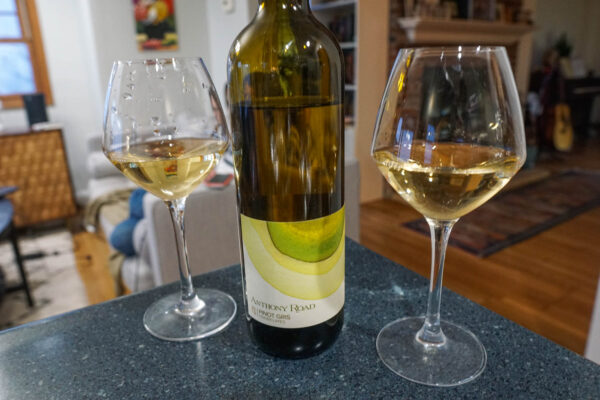 This Pinot Gris was pale gold in color and had a medium aroma of lychee, grapefruit, pineapple, peach, wet stone, and would be classified as youthful. From the nose alone we could definitely see how the producer chose to promote this as a Pinot Gris over the alternative Pinot Grigio style.
On the palate, it was dry with high acid, low alcohol, and medium- body and intensity of flavor. We detected notes of green apple, lime, grapefruit, peach, slight wet wool, and an oily finish. We would almost call this one possibly off-dry as the mouthfeel made us think that there could possibly be some detectable sugars, but we opted to call this one an oil feel instead- we could be persuaded either way though. This one would definitely be best enjoyed sooner rather than later to keep the fruit flavors fresh.
Anthony Road Pinot Gris Food Pairing – Japanese Ramen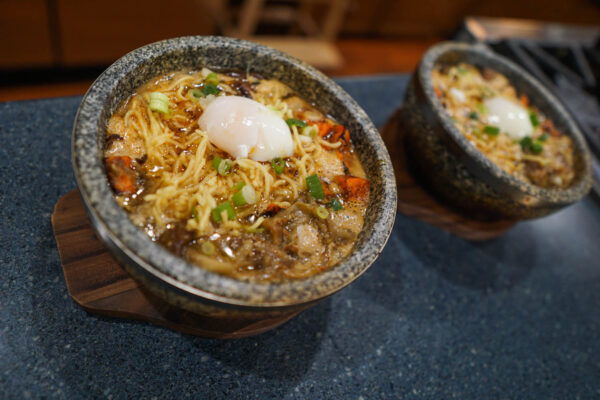 When we were looking up the best wine to go with umami-forward ramen, Pinot Gris and Pinot Grigio kept coming up. It only took a couple of sips to really understand why it is such a widely recommended pairing- the richness of the ramen accentuates the acidity and minerality in the wine significantly.
Where this may not be as desirable in other wines, Anthony Road's Pinot Gris benefited from this and we noted even stronger flavors of grapefruit and even melon with this pairing. Delicious!
Score: 3 / 5
We'd buy a glass of this one.
We're not really ones to order a Pinot Gris regularly, but if this one was on a menu we'd definitely consider getting a glass in the right context.
Anthony Road is located at 1020 Anthony Road in Penn Yan, NY. We purchased this bottle directly at the vineyard and enjoyed it in 2021. Wine.com had this one available at the time of publishing as well.