Published Jeremy. Last Updated on February 8, 2022.
Disclaimers: This review uses WSET Diploma terminology and our own rating scale. Read more here. We use demographic data, email opt-ins, display advertising, and affiliate links to operate this site. Please review our Terms and Conditions for more information. This website is intended for those of legal drinking age in your jurisdiction.
When exploring one of our favorite local liquor stores by Angie's parents' house, we often head to the "other wines/international" section to find bottles from countries that aren't well represented in the US.
When this particular store started stocking Moldovan wines, we had to grab a few bottles purely for the fact that we never had wine from this country to begin with.
We quickly opened our Castel Mimi Rosu de Bulboaca shortly after buying it, and quickly realized that this one was made in the classic Bordeaux style as a blend of Cabernet Sauvignon and Merlot. While I admit I never actually looked at the grapes until after buying this one (and maybe would've second-guessed it as I am not a huge Bordeaux fan), this bottle ended up being quite enjoyable all the same.
A Bordeaux Style Blend from Moldova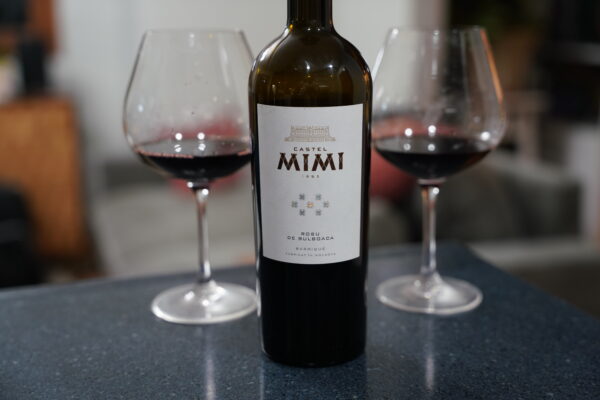 This Moldovan red blend was medium garnet in color with medium+ aromas of cranberry, cassis, black cherry, clove, red plum, clove, cedar, cola, a slight reductive note that went away fast, and was developing.
On the palate it was dry with medium+ acidity, medium integrated tannins, body, flavor intensity, and finish, plus high alcohol. We noted flavors like red cherry, clove, dried raspberry, sage and thyme, and forest floor.
Generally speaking, one of the reasons we're not particularly fond of Bordeaux blends is that as they age the forest floor component becomes too overpowering to us. We like bright, fruit flavors more than intense earthiness, and found that this one had a really nice balance between the two characteristics.
Rosu de Bulboaca Food Pairing – Pork Chop and Norwegian Cabbage with Roasted Fennel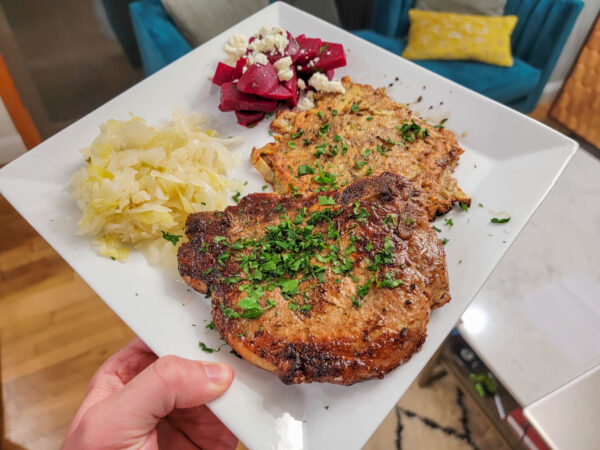 We paired this wine with a shio koji-aged pork chop cooked sous vide as well as Norwegian cabbage and roasted fennel. The fattiness of the pork chop helped pair down the stronger tannins in this wine to let the flavors shines, and the earthiness of the cabbage and fennel really helped mask some of the forest floor notes we had detected as well- so the fruit really came out nicely in this one.
Score: 3 / 5
We'd buy a glass of this one.
Overall, I have to admit that while I am not a big fan of Bordeaux blends, I thought this bottle held its own quite well. The characteristics we typically do not like were minor and the wine had a strong fruit flavor that we quite enjoyed. As such, we'd have a glass of this one again.
Castel Mimi is located at Dacia Blvd 1, Bulboaca 6512 in Moldova. We purchased this bottle locally and enjoyed it in 2021.