Published Jeremy. Last Updated on March 5, 2022.
Disclaimers: This review uses WSET Diploma terminology and our own rating scale. Read more here. We use demographic data, email opt-ins, display advertising, and affiliate links to operate this site. Please review our Terms and Conditions for more information. This website is intended for those of legal drinking age in your jurisdiction.
Whenever we have oysters, our thoughts go to Muscadet Sevret et Maine sur lie as the pairing.
There is something about this particular grape that works so well with oysters as the lees aging offers a richness to what would otherwise be a simple wine. Beyond that, we historically have noted a decent salinity in this style of wine that offsets the brininess of oysters quite nicely.
So naturally, when we had oysters delivered to our house, it was time to open a Domaine des Quatre Routes Muscadet Sevre et Maine Sur Lie!
A Straight Forward Muscadet Sevre et Maine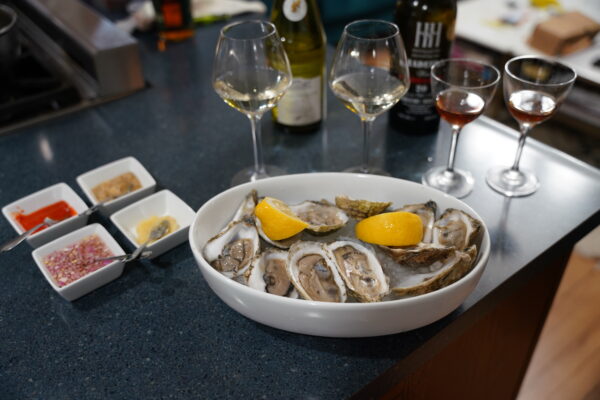 This Muscadet was pale lemon in color with medium aromas of lemon, yellow apple, pear, salinity, geranium, blossom, white peach, brioche, and was youthful.
On the palate, it was dry with medium acidity, alcohol, and finish as well as medium- body and flavor intensity. We detected simple notes of lime, lemon, nectarine, grapefruit rind, and salinity. A bit simpler than we otherwise prefer for this bottle, but a nice balance between the fruit and saline notes all the same.
Muscadet Food Pairing – Oysters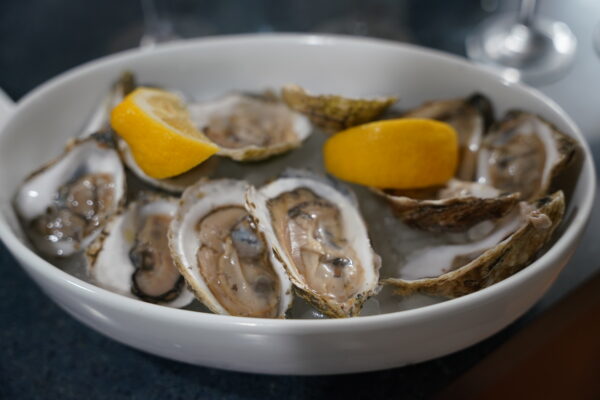 We paired this Muscadet with oysters because we thought the salinity and lees notes would offset the intensely salty mollusks. While the lees flavors were a bit muted in the palate other than perceptible salinity, this was strong enough to offset the intensity of the oysters all the same which made the wine fruitier and more flavors came out that we did not otherwise detect when enjoying this one solo.
Score: 2.5 / 3
We are okay on this one unless eating with oysters, in which case we'd happily buy a glass.
Overall, we always love having a bottle of Muscadet Sevre et Maine Sur Lie whenever we have oysters as the modest acidity, simple fruit notes, and light salinity plays nicely with the salty mollusks. This particular bottle was not as intense as we otherwise would've preferred, so we're okay on it unless we saw it on the menu at an oyster bar.
Domaine des Quatre Routes is located at Les Quatre Routes, 44690 Maisdon-sur-Sèvre in the Loire Valley of France. We purchased this bottle locally and enjoyed it in 2021. This bottle was available on Wine.com at the time of publishing.