Published Jeremy. Last Updated on January 27, 2023.
Disclaimers: This review uses WSET Diploma terminology and our own rating scale. Read more here. We use demographic data, email opt-ins, display advertising, and affiliate links to operate this site. Please review our Terms and Conditions for more information. This website is intended for those of legal drinking age in your jurisdiction.
Every so often you stumble upon a bottle that is surprising. Sometimes it is because of the flavor profile. Sometimes it is because of the price. Sometimes because it is, well, produced a little differently than you anticipated.
The white Mourvedre from Eleven Winery in Washington was most certainly the latter.
Why? They managed to produce this traditionally intense red grape as a nearly perfect white (with only slight, slight pink hints)!
A White Mourvedre from Washington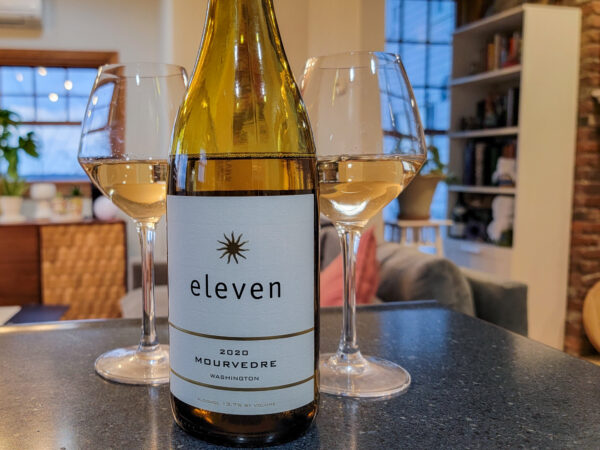 This minimal skin contacted Mourvedre was medium gold in color with hints of pink and medium aromas of peach, pear, white flower, blossom, elderflower, grapefruit, yellow apple, and was youthful. We cannot understate just how much pear this one had as it was quite prominent there.
On the palate, it was dry with medium acidity, alcohol, body, flavor, and a medium- finish. We had flavor notes a lot like the nose of peach, pear, geranium, a slight salinity, blossom, and elderflower.
While the flavors on this one were generally quite good, the pear on the nose was one of the biggest highlights we had of this one.
White Mourvedre Pairing – Ham and Cheese Crepes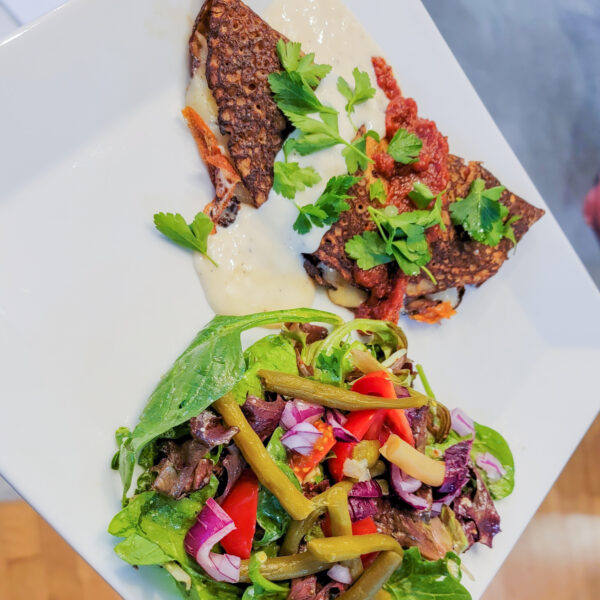 We decided to pair this white Mourvedre with ham and cheese crepes to see how the flavors of this white/light rose wine would stack up.
The creaminess of the crepe helped highlight even more pear in the wine, but we have to admit we thought there was more acid in the bottle before we opened it so we felt like the pairing was missing a kick.
Score: 2.5 / 5
We're okay on this one but can be persuaded on a glass with a good match.
Overall, we enjoyed this bottle for what it was but something wasn't quite like what we remembered when we tried it at the winery. Perhaps it was that the acidity was only medium, or perhaps it was the intensity of the pear, but we're okay on this one all the same. Still, if you want something different, don't overlook this one as it is quite unique.
Eleven Winery has two locations on Bainbridge Island in Washington. We visited their tasting room at 287 Winslow Way E in 2020 and enjoyed this bottle in 2022.