Last Updated on February 23, 2022 by Jeremy
Disclaimers: This review uses WSET Diploma terminology and our own rating scale. Read more here. We use demographic data, email opt-ins, display advertising, and affiliate links to operate this site. Please review our Terms and Conditions for more information. This website is intended for those of legal drinking age in your jurisdiction.
Whenever we head to a wine shop, we always check out the "Other Countries" section to try and find new grapes and regions to try in addition to their more famous counterparts.
On one recent trip to a Fine Wine & Good Spirits Premium Collection store in Pittsburgh, we found a few bottles from Eskibaglar Winery in Turkey. One in particular, their Okuzgozu Reserve, had some pretty great reviews and a nice price point for an almost eight-year-old wine. A new grape from a new country? We were in.
While this one could've likely aged for another decade or longer, it lasted about a month in our house. It was so good we want to rush out and buy another bottle to leave in our cellar.
Okuzgozu is a Delightful Turkish Red Wine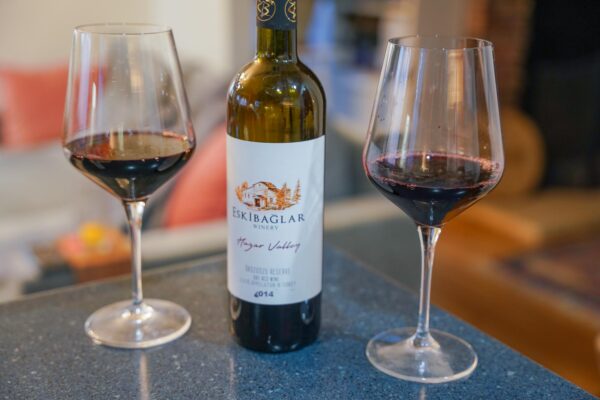 This red Turkish wine was deep ruby in color and had medium+ aromas of black cherry, cinnamon, clove, nutmeg, dark plums, leather, smoke, vanilla, and blackberry pie. It was quite heavy on the baking spices which was a pretty nice surprise that you simply cannot miss in this one.
On the palate, it was dry with high acidity, medium+ grippy tannins and finish, medium alcohol, medium+ body, and pronounced flavor intensity. We got lesser baking spices than on the nose but picked up a robust number of flavors including red cherry, red plum, clove, cedar, black pepper, leather, dried raspberry, black raspberry, chocolate, blackberry, black cherry, violet, and cassis. This one started out fairly red fruit-heavy but as it opened up with a decant trended towards black fruits and the floral notes came out later without being overpowering.
Okuzgozu Food Pairing – Steak Cooked Sous Vide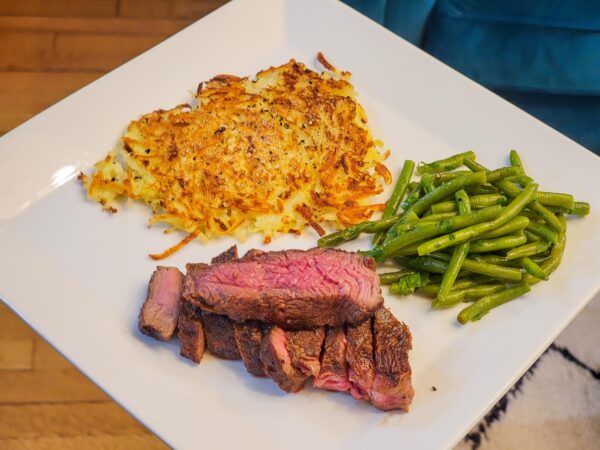 We paired this rather intense red wine with a sous vide steak- one of our favorites for wines of this caliber.
The richness and fat on the steak paired the acidity of the wine as expected and helped bring out more dark fruit notes in every sip. This likely had a bit to do with the fact that we decanted the wine for about an hour before pairing as well, as we noted more black fruits coming out on their own simply by letting it breathe. As such, it is entirely likely that any fruit notes would be more prominent with a steak pairing outright.
Score: 4 / 5
We want another bottle of this one.
Overall, we were surprised by just how intense and delicious this bottle of Okuzgozu was. We will definitely be picking up another bottle at our local shop next time we visit and hope to try more from this grape if we can find other bottles in the future. It was a winner.
Eskibaglar Winery is located in the Anatolia region of Turkey. We purchased this bottle locally and enjoyed it in 2022.