Last Updated on September 21, 2022 by Jeremy
Disclaimers: This review uses WSET Diploma terminology and our own rating scale. Read more here. We use demographic data, email opt-ins, display advertising, and affiliate links to operate this site. Please review our Terms and Conditions for more information. This website is intended for those of legal drinking age in your jurisdiction.
When attending a conference in eastern Washington, I was fortunate enough to be able to sample many wineries near Tri-Cities at events before, during, and after the convention.
One such winery was Fidelitas, whose high-end Cabs and Merlots (plus other varietals) are shining examples of the quality of what the region produces.
I, sadly, did not pick up any bottles during my visit to this winery, but after the conference had ended one of the hosts snuck me a couple of bottles leftover from one of the evening parties. Not being one to say no to excellent wine for free, and this is how I ended up with a Fidelitas Merlot 2018 in my suitcase for the trip home.
Naturally, I had to open it shortly after returning.
A Solid Merlot from Washington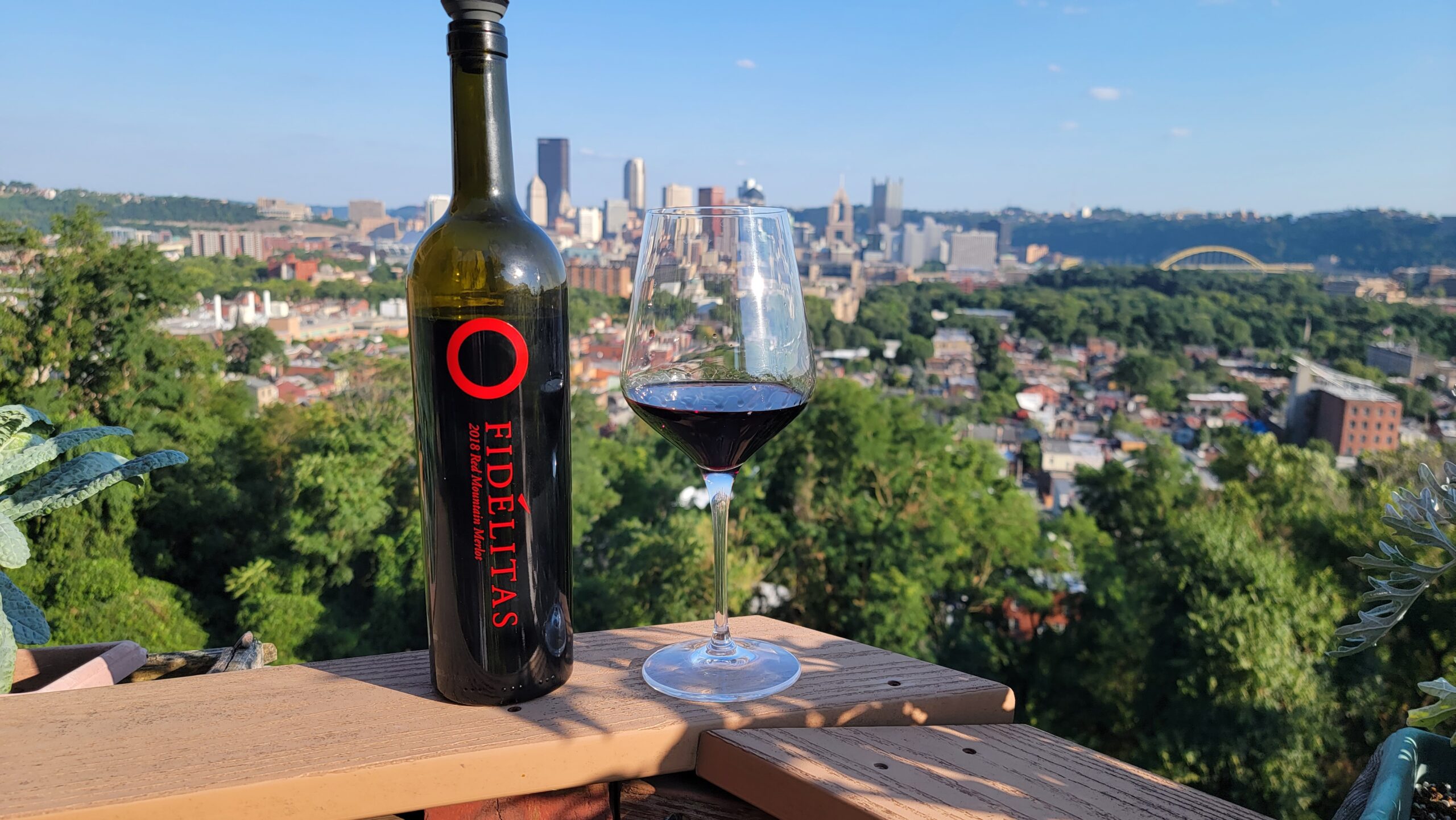 This Washington Merlot was pale ruby with medium aromas of cranberry, cedar, black cherry, blackberry, sage, and green pepper and was developing.
On the palate, it was dry with medium acidity, chalky tannin, and flavor intensity, high alcohol, and medium(+) body and finish. We got notes of red cherry, clove, cola, vanilla, cranberry, sandalwood, and chocolate. For a well-rounded Merlot, this one had everything we could ask for and then some, even if Merlot is not a particular favorite of ours.
Washington Merlot Food Pairing – Umami Burger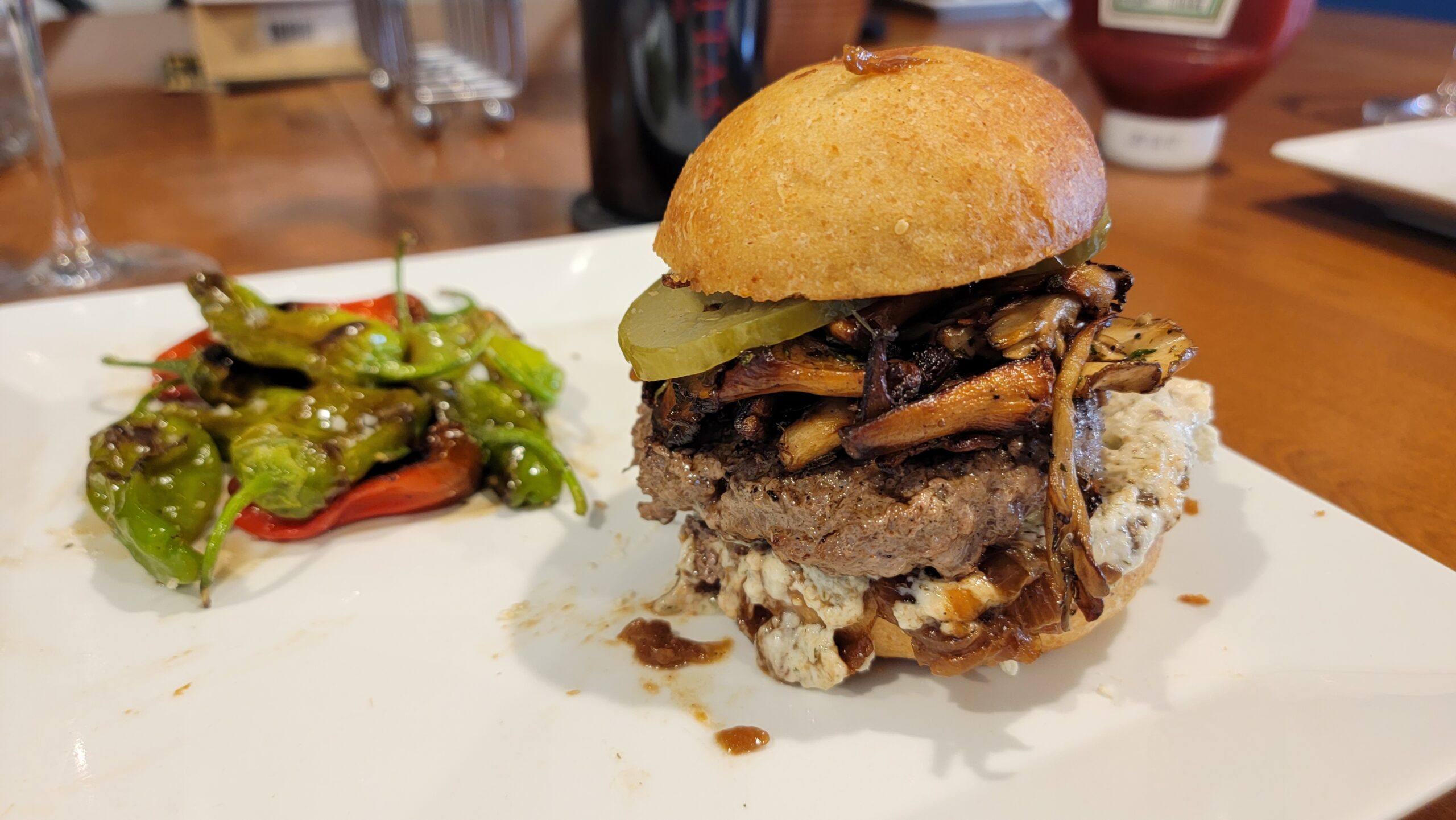 We paired this merlot with burgers that were made with umami in mind- namely topped with sauteed mushrooms, caramelized onions, goat cheese, and home-fermented pickles for a little bit of acidity.
The fattiness of the meat here helped showcase more dark fruit notes in the wine, and the creamy cheese helped more barrel notes like chocolate sing. It was a lovely match, and we could see pairing an easy-drinking Merlot with a burger like this again and again.
Score: 3.5 / 5
We'd go for a glass of this one or a bottle in the right circumstance.
Ultimately, this was a pretty solid Merlot and we'd be happy having a glass of this one if it was on a menu or another bottle with the right pairing. That being said, higher-end bottles from Fidelitas also felt a bit more expensive than we would prefer so we may hesitate to pick up a bottle every time. But if you are a Merlot fan you really should give this one a try!
Fidelitas Wines is located at 51810 N Sunset Rd in Benton City, WA. I visited the winery in 2022 and received this bottle as a gift outside of the vineyard proper. We enjoyed this bottle in 2022.