Last Updated on September 30, 2022 by Jeremy
Disclaimers: This review uses WSET Diploma terminology and our own rating scale. Read more here. We use demographic data, email opt-ins, display advertising, and affiliate links to operate this site. Please review our Terms and Conditions for more information. This website is intended for those of legal drinking age in your jurisdiction.
When we had a layover in Istanbul, with no connecting flight after returning stateside, we knew we had to do a little duty-free shopping.
Thankfully, Turkey has a lot of unique and indigenous grapes that we could pick up in duty-free, and Kavaklidere's Bogazkere was one such bottle. As this was a new-to-us grape, it certainly did not last very long in our cellar. We opened it up to enjoy with a steak and added it to our ever-growing grape list.
A Lighter Turkish Red Grape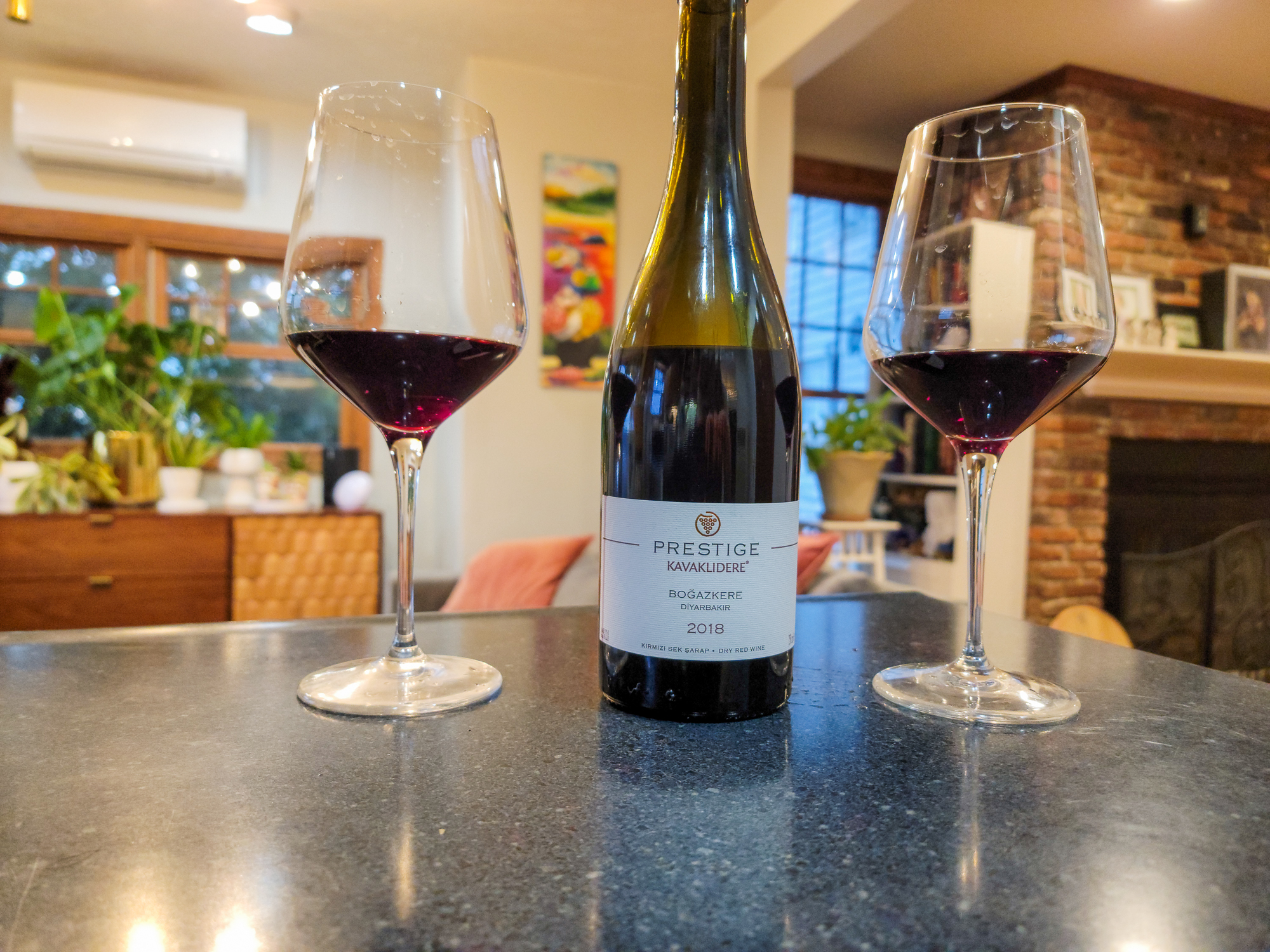 This Bogazkere was pale ruby in color with medium aromas of black cherry, blueberry, blackberry, cranberry, clove, cola, sandalwood, vanilla, nutmeg, and violet.
On the palate it was dry with medium(+) acidity, grippy tannin, medium alcohol, flavor intensity, and finish, and medium(-) body. We had notes more of the red fruit side of things with red cherry, clove, raspberry, red plum, cranberry, pomegranate, cedar, black pepper, vanilla, and nutmeg being present.
In a way, the palate of this one reminded us of a Pinot Noir with lighter intensity and rounded red fruits with some barrel components, but the aromas hit into a slightly more complex tier with darker fruit that made for an interesting balance.
Bogazkere Food Pairing – Steak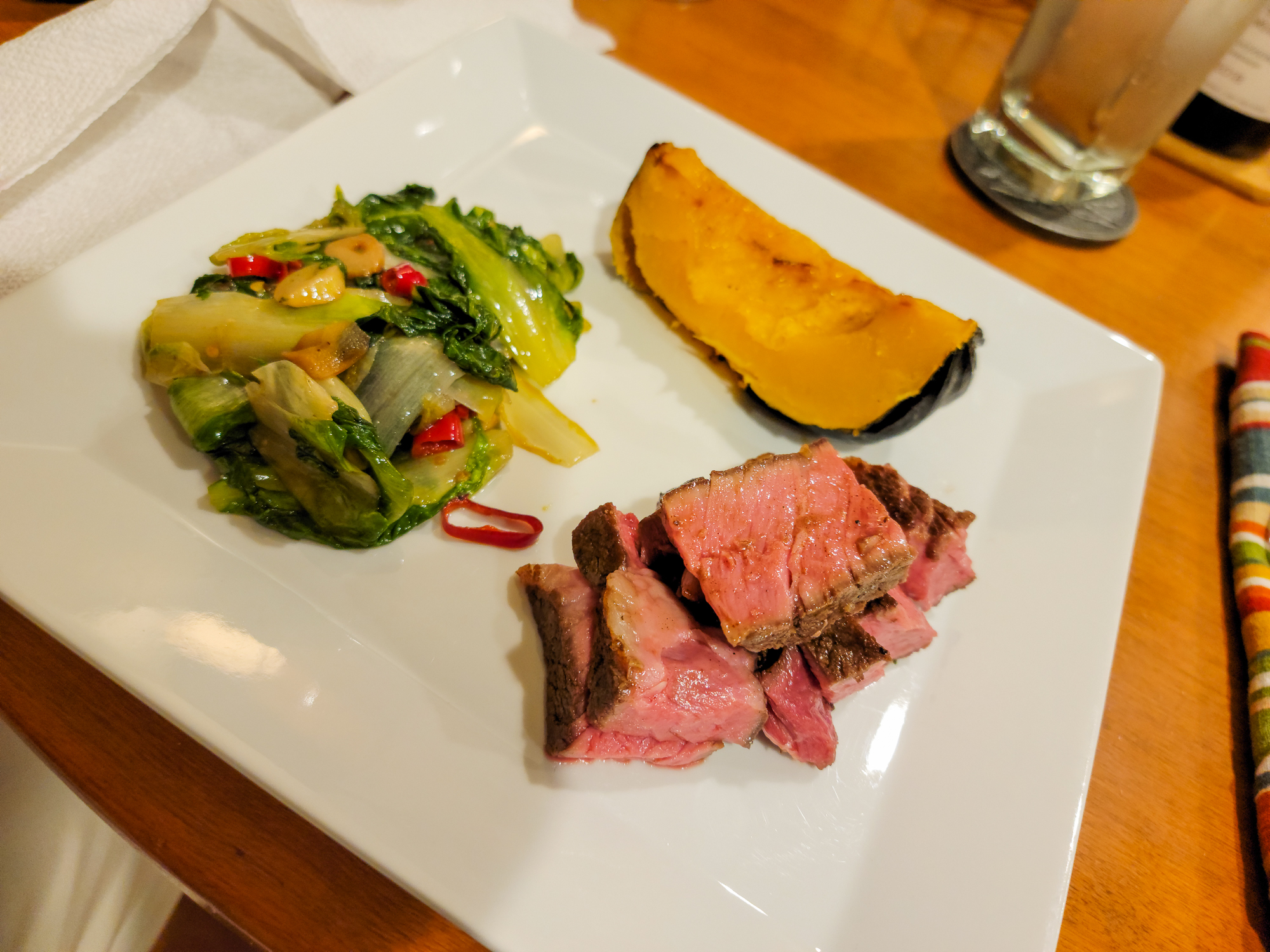 We paired this Bogazkere with one of our favorite dishes- sous vide steak.
While we admittedly thought this would be a bigger red than it was, the steak helped mask the tannins a good deal and brought out more red fruit and, oddly enough, a substantial amount of woody characteristics too. Had this wine been fuller bodied it would've likely held up to the steak a bit more, as the wine felt just a bit too light for this particular dish as well.
Score: 3 / 5
We'd buy a glass of this one.
Overall, while we may have gone into this bottle of Bogazkere expecting something a bit more intense, we have to admit we quite enjoyed the flavor profile all around even if we wished for a slightly stronger intensity and body here. That being said, we'd love to try more of this grape as well in the future.
Kavaklidere is located at Balıkhisar, Çankırı Blv No:80, 06750 in Ankara, Turkey. We purchased this bottle in Istanbul Airport's duty-free store and enjoyed it in 2022.