Published Jeremy. Last Updated on March 2, 2021.
Disclaimers: We use demographic data, email opt-ins, display advertising, and affiliate links to operate this site. Please review our Terms and Conditions for more information. This website is intended for those of legal drinking age in your jurisdiction.
If any easy-drinking Cabernet Sauvignon is what you seek, look no further than the Howard Park Cabernet from Australia. This fruit-forward, low-tannin Cab will likely go down quick!
A Versatile but Mellow Cabernet Sauvignon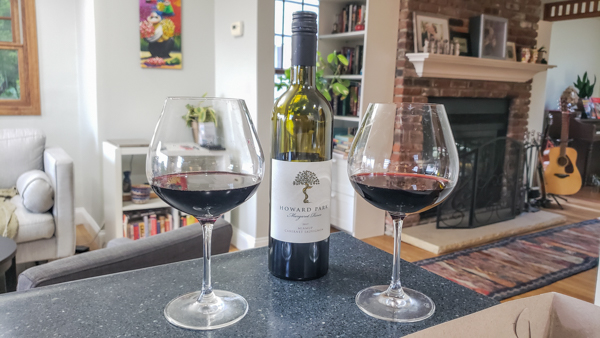 This Cabernet Sauvignon poured with a pale purple to pale ruby color and had a nice aroma of pepper, leather, dark berry jam, and a bit of prune and dried black currants.
When enjoying this one, you'll likely notice soft tannins and fairly low acidity with a wealth of blueberry and blackberry notes as well as a subtle jammy finish. While this one didn't have terrible depth beyond this, it is an easy sipper for those who like fruity wines and could be a great option for those who like low tannins or lower acidity.
Howard Park Cabernet Sauvignon Food Pairing – Pizza and Burgers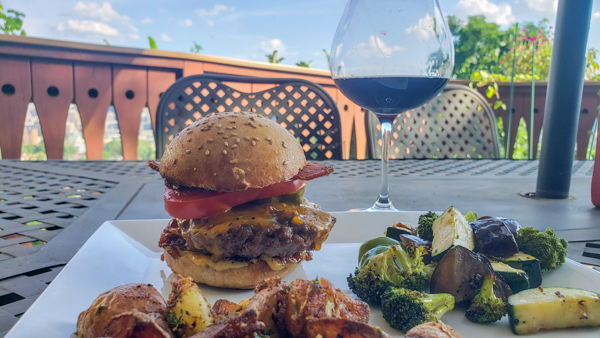 We did a few classic pairings with this Cabernet Sauvignon, wood-fired pizza from a local restaurant as well as homemade burgers with hand-ground meat and house sourdough buns.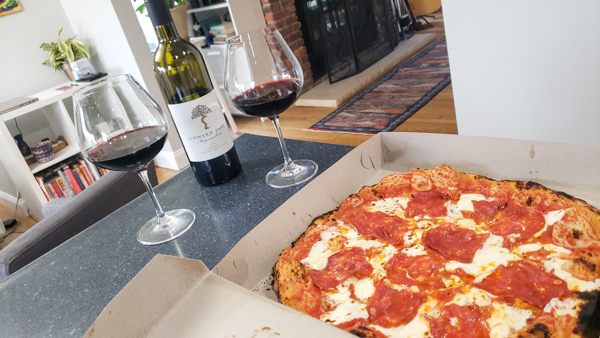 I have to admit that I don't think the food did much to affect the flavors in the wine (or vice-versa), but the lower tannins and fairly mellow flavors of the wine paired well with these dishes. So to call this a pretty versatile wine is an understatement, but only because its intensity is fairly low compared to other wines overall.
So if you're looking for an easy-drinking Cab will pair well with a number of dishes, you may want to have this Australian Cabernet Sauvignon on your radar.
Score: 2.5 / 5
I'm good with this wine but could be persuaded on a glass in the right situation.
Overall, Howard Park's Cabernet Sauvignon is pretty mellow and has a wealth of dark berry notes while being slightly jammy. It offered a mellow flavor overall which makes it a good wine to pair with food, but may not offer a strong intensity if you like a bit more kick in your glass.
Howard Park is located at 543 Miamup Rd in Cowaramup, Australia. We purchased this wine from Wine.com and enjoyed it in 2020.