Published Jeremy. Last Updated on September 15, 2021.
Disclaimers: This review uses WSET Diploma terminology and our own rating scale. Read more here. We use demographic data, email opt-ins, display advertising, and affiliate links to operate this site. Please review our Terms and Conditions for more information. This website is intended for those of legal drinking age in your jurisdiction.
When it comes to rose wines, we can enjoy them any time of year for any reason with (almost) any food pairing. But some rose wines rise above the rest and become something truly special worth savoring and pairing with the very best food.
Jaine's Sustainable Vineyards Rose is one such wine, and this 100% Grenache rose may go down as our very favorite yet.
A Wonderfully Complex Rose from Jaine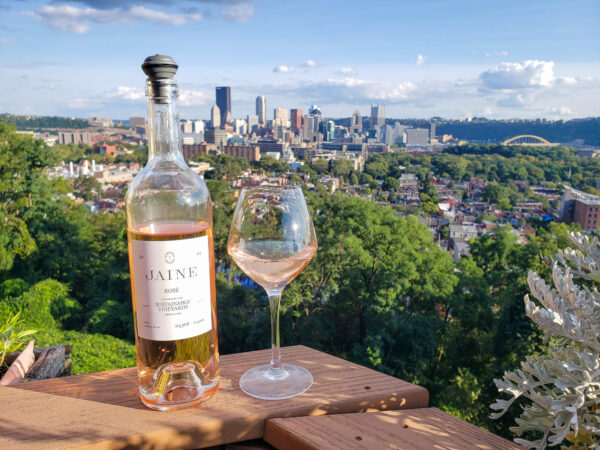 This Grenache rose was pale salmon in color with medium aromas of watermelon, raspberry, red cherry, honeysuckle, blossom, peach, grapefruit, lychee, and slightly vegetal and slate notes that were youthful.
The wine was dry with medium+ acidity, low tannin that were almost indetectable, medium alcohol, medium+ body and flavor intensity, and a long finish. On the palate we got notes of watermelon, watermelon rind, strawberry, grapefruit, raspberry, and wet stone- so all the great notes from the nose more or less minus the vegetal and/or slate notes we picked up at the end.
This one had a lot going on, and the slight minerality of wet stone really helped add a nice richness to the overall complexity. We would recommend drinking this one now as opposed to aging it- this one is amazing when young!
Grenache Rose Food Pairing – King Salmon Burger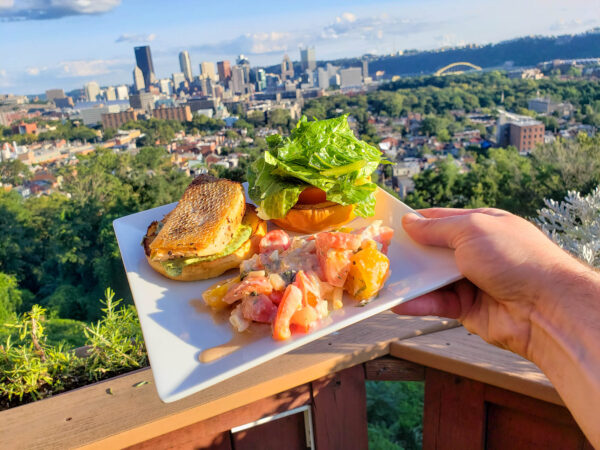 We kept our food pairing a bit simple with this one and went with a quickly seared king salmon filet served on a bun with lettuce, tomato, and an herb garlic mayo plus tomato salad on the side.
One of the things we love about higher acid rose is that they more or less hold up to any food without having any major flavor changes (at times at least). This was definitely the case here, although the tomato in both items helped mask some of the acidity and let even more intense fruit come out at times but the flavors were more or less similar to tasting this one straight up.
Score: 4 / 5
We'd buy this one again.
Overall, Jaine produces a wonderfully rich and complex rose made from Grenache grapes and is the kind of rose we would drink again, and again, and again. A lovely bottle for a healthy price point.
Jaine has a tasting room in Woodinville, WA, at 14421 Woodinville-Redmond Rd. Their wines were also served at the Matthew's Winery tasting room in 2021 at 16116 140th Pl NE- also in Woodinville. We purchased this bottle directly from Matthew's tasting room and enjoyed it in 2021.