Last Updated on August 18, 2023 by Jeremy
Disclaimers: This review uses WSET Diploma terminology and our own rating scale. Read more here. We use demographic data, email opt-ins, display advertising, and affiliate links to operate this site. Please review our Terms and Conditions for more information. This website is intended for those of legal drinking age in your jurisdiction.
Whenever we visit Finger Lakes wineries, we always make a trip over to Keuka Lake despite arranging our trips to often be Seneca Lake heavy.
One obligatory stop for us is the aptly named Keuka Lake Vineyards for its gorgeous views and even better wine.
After letting their Riesling Evergreen Lek age in our cellar for a few years, we popped it open to discover a rather delicious wine with notable petrol and tropical character!
A Lovely Riesling from the Finger Lakes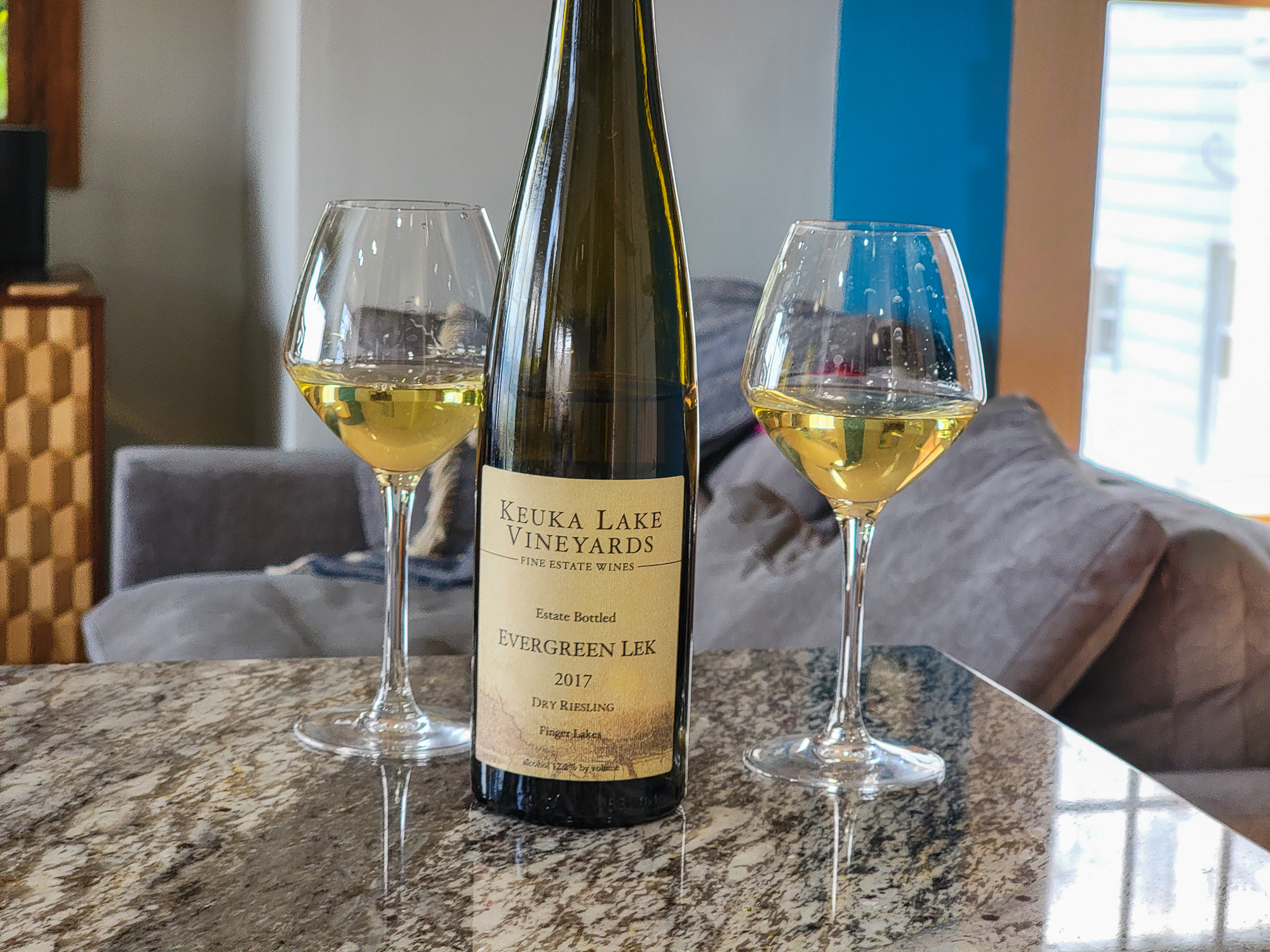 This Riesling from the Finger Lakes was medium lemon in color with medium aromas of green apple, lemon, lime, petrol, peach, grapefruit, wet stone, and peach skin.
On the palate it was dry with high acidity, medium alcohol, and medium(+) body, flavor intensity, and finish. We had flavors of lemon, lime, green apple, pineapple, grapefruit, nectarine, peach, wet stone, and saline.
As this Riesling was approximately six years old at the time of us drinking it, we quite liked how the flavors developed on this one. The fruit and acidity held on nicely and the prominent, but not overbearing, petrol in the aroma gave this one its distinctive character.
Riesling Food Pairing – Green and White Bean Casserole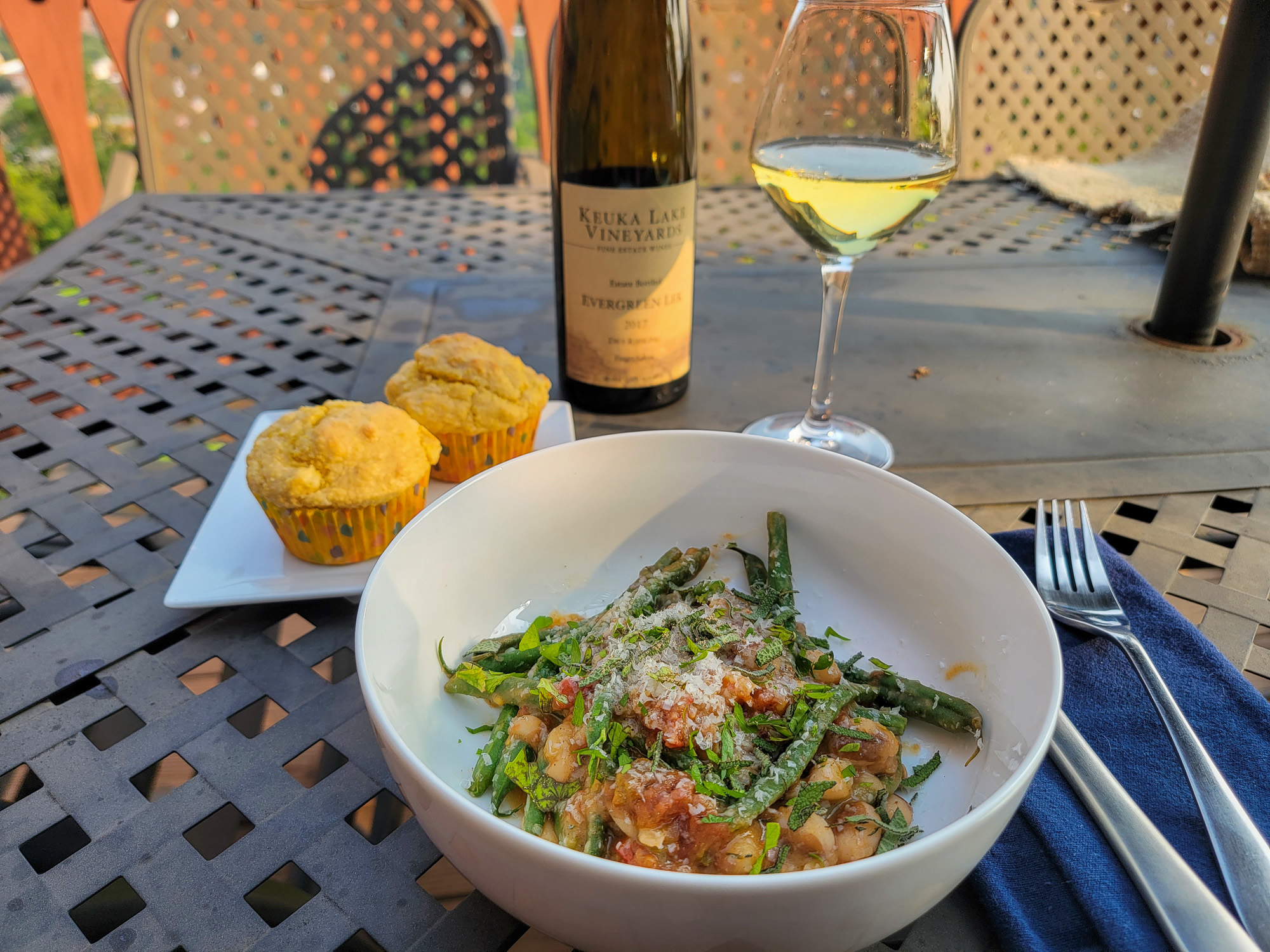 We paired this Riesling with a casserole made with green and white beans, tomato, and corn bread. As there were a lot of flavors going on in this dish from fresh greens to rich white beans and acidic tomatoes, we figured Riesling would be a safe play to bring in a bottle with high acidity.
As we suspected, the high acidity did work nicely with the dish, and all around the flavors helped the wine shift to a bit more tropical notes of grapefruit and pineapple primarily- something we quite enjoy with a quality Riesling all around.
Score: 3.5 / 5
We'd buy a glass of this one and another bottle in the right context.
Overall, this was a solid Riesling from Keuka Lake Vineyards and we would never say no to having another glass, and especially would consider another bottle if we could let it rest for a few years to get some age on it like this one had!
Keuka Lake Vineyards is located at 8882 Co Rd 76 in Hammondsport, NY. We purchased this bottle direct from the winery and enjoyed it in 2023.