Last Updated on September 6, 2023 by Jeremy
Disclaimers: This review uses WSET Diploma terminology and our own rating scale. Read more here. We use demographic data, email opt-ins, display advertising, and affiliate links to operate this site. Please review our Terms and Conditions for more information. This website is intended for those of legal drinking age in your jurisdiction.
We always love finding varietal bottles of grapes we've only ever had as blends, and Pfeffingen's Scheurebe from Germany is one such bottle.
This one blew us away with its complexity and rich, waxy texture so much so that we wonder why this grape is not more popular to begin with!
A Fascinating Scheurebe from Germany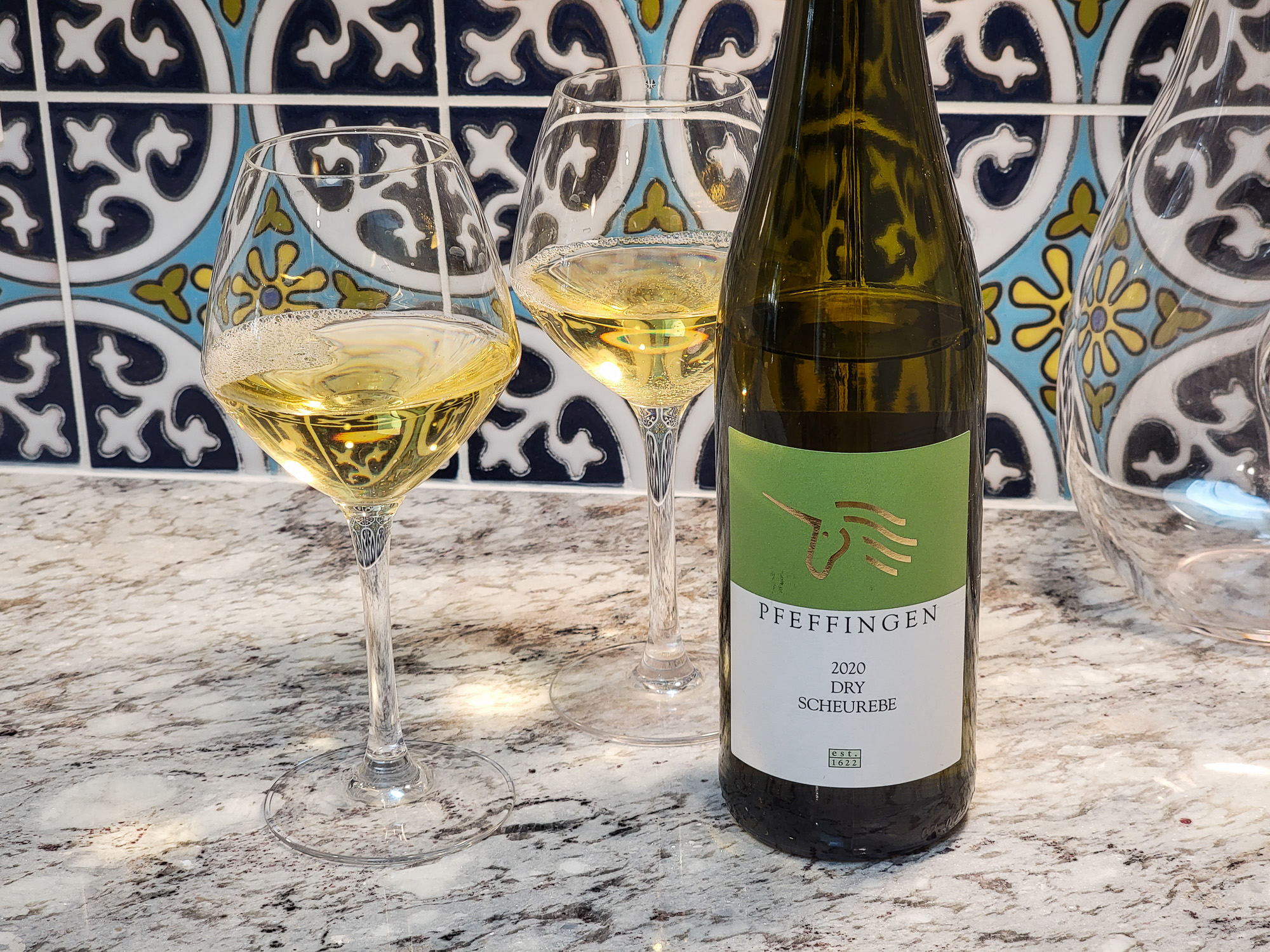 This Scheurebe from Pfalz was deep gold in color with light effervescence and had medium(+) aromas of yellow apple, melon, pear, peach, wet wool, saline, honeysuckle, elderflower, pineapple, and a slight beeswax note.
On the palate it was off-dry with high acidity, medium alcohol, full body, medium(+) flavor intensity, and a long finish. We noted flavors of yellow apple, pear, peach, wet stone, saline, pineapple, grapefruit, cooking herbs like thyme, and a phenolic, waxy finish.
We have been enjoying wines that have had a textural component to it more and more lately, so the waxiness of this one helped elevate this wine with a wonderful phenolic complexity.
Scheurebe Food Pairing – Cod with Pesto Sauce and Panzanella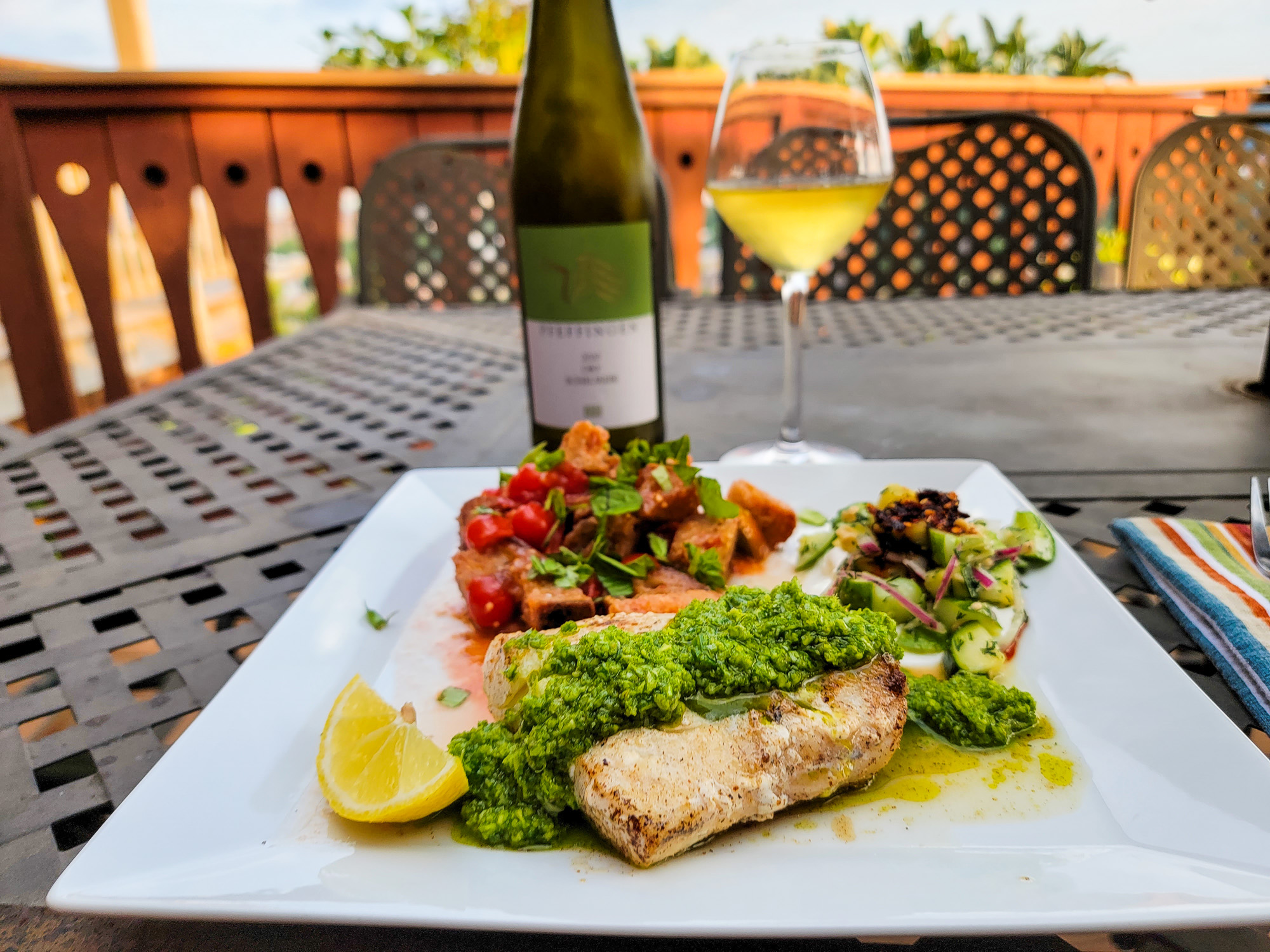 We paired this … white wine with a cod topped with basil pesto and served with a side of panzanella.
The vibrant pesto on the fish turned this wine into an explosion of peach and citrus flavors with only nominal waxy notes relative to trying the wine without food, and the panzanella salad helped highlight more complex flavors like melon, grapefruit, and a stronger waxy intensity.
As such, both of these pairings were quite nice, and the play in flavors could be something to consider more relative to what you enjoy most and if you want to amplify or mute the phenolic notes in this wine.
Score: 4 / 5
We'd buy another bottle of this one.
As mentioned above, we're suckers for a strong white wine with some phenolic textures, and this one delivered. The fact that it went with both of our food choices with differing characteristics was just a bonus. As such, we'd gladly buy another bottle of this one!
Pfeffingen is located in Pfalz, Germany. We received this bottle in our Picked by Wine.com subscription and enjoyed it in 2023.