Last Updated on September 6, 2023 by Jeremy
Disclaimers: This review uses WSET Diploma terminology and our own rating scale. Read more here. We use demographic data, email opt-ins, display advertising, and affiliate links to operate this site. Please review our Terms and Conditions for more information. This website is intended for those of legal drinking age in your jurisdiction.
After visiting Portugal, we were fully convinced that the best bottles of still wine generally have a hard time making their way out of the country on the export market. The bottles that we do get abroad are, well, simply not a showcase of the potential of the country.
Thankfully, this is changing, and some companies are able to get gems that show off the best of Portugal.
Morgado do Quintao's Branco is one such bottle, and this one, made with Crato Branco (also known as Alva and Roupeiro), is quite the delicious find.
A Well-Balanced Portuguese White Wine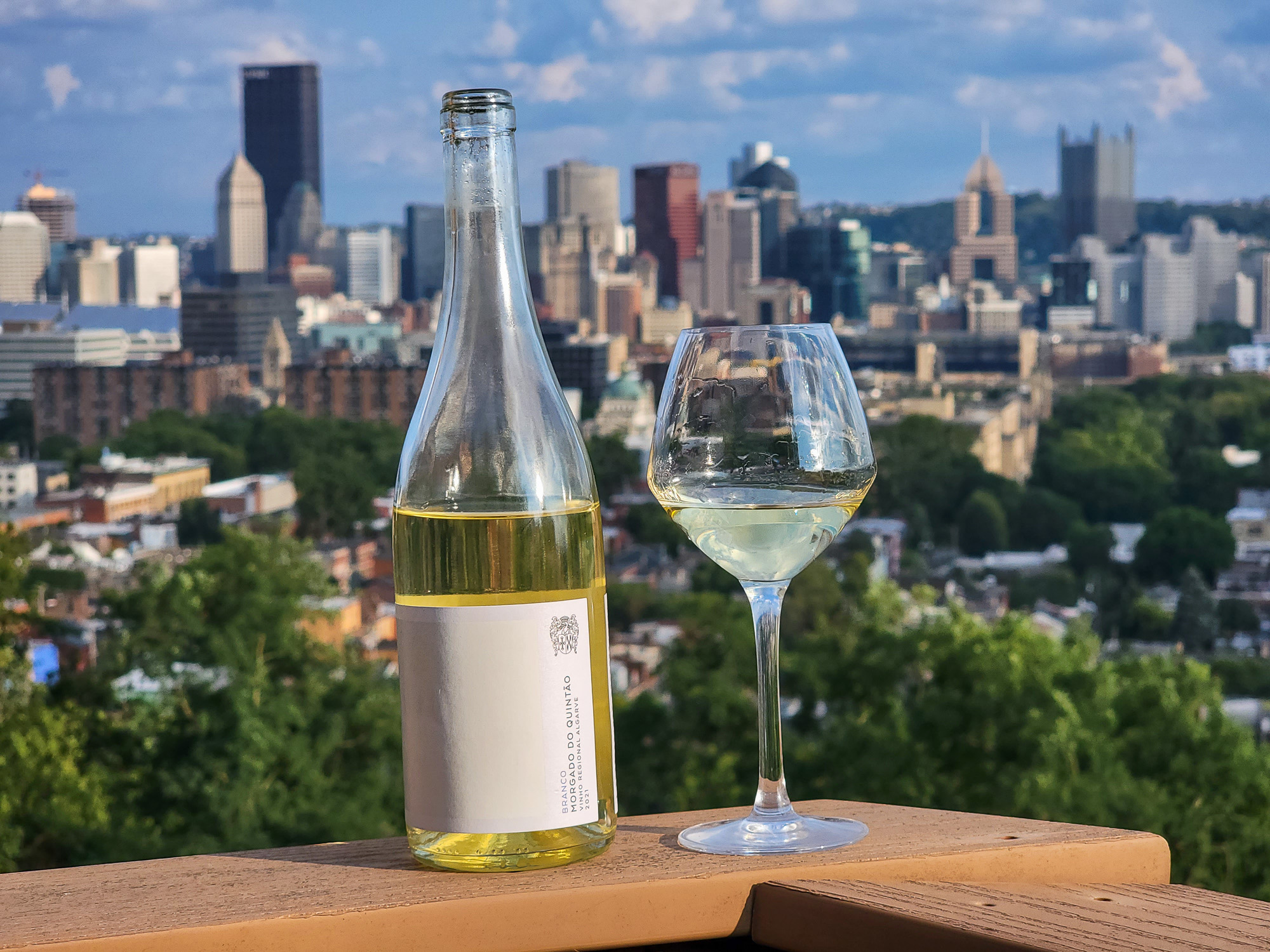 This Portuguese white grape was pale gold in color with medium aromas of pear, yellow apple, wet stone, saline, grapefruit, lemon, geranium, forest floor, and a slight reductive mustiness.
On the palate the wine was dry with medium(+) acidity, body, and flavor intensity plus medium alcohol and finish. We found notes of lemon, lime, pear, yellow apple, peach, grapefruit, quince, saline, melon, honeysuckle, and toast.
Portuguese White Food Pairing – Hand Pies with Salad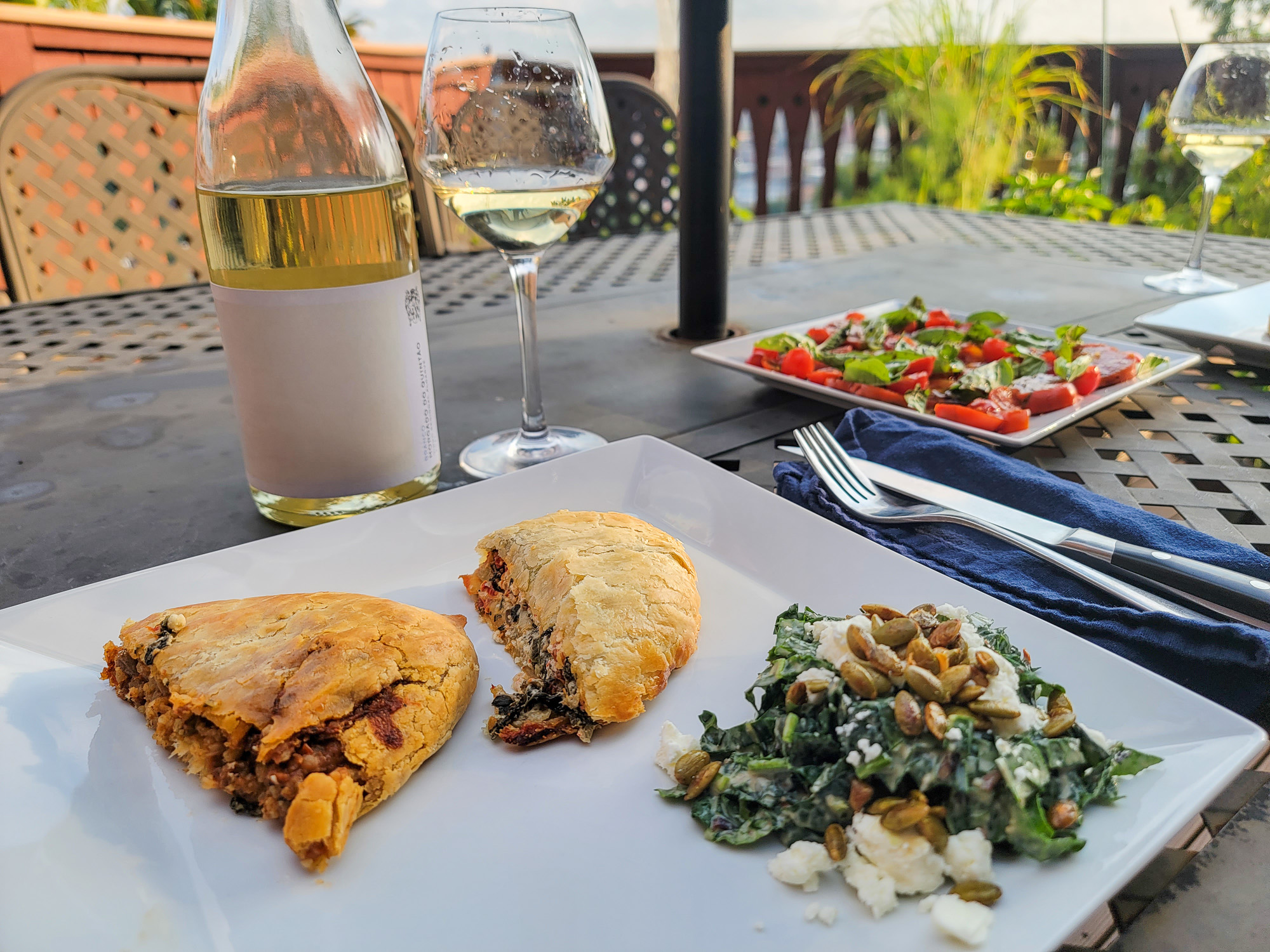 We paired this moderately intense Portuguese white wine with hand pies stuffed with bitter greens (one pie) and jambalaya (a second pie) as well as a kale salad.
This made for a fascinating pairing because the two handpies were distinctively different. The spice rich jambalaya helped highlight some of the more ripe fruits like grapefruit and peach, whereas the bitter greens in the vegetarian handpie only accentuated more of the citrus notes like lemon and lime (as did the salad).
For those who want to really have this wine sing, pairing it with an intensely spiced meat or seafood dish is most certainly the way to go!
Score: 3 / 5
We'd buy a glass of this one.
All told, the flavors and intensity of this Portuguese white wine were quite delightful and we quite liked it with our food pairing specifically. As such, we'd happily have another glass of this one, especially with an intense dish like the jambalaya handpie.
Morgado do Quintao is located at Estombar, the Algarve, Portugal. We received this bottle as part of our Picked by Wine.com subscription and enjoyed it in 2023.