Last Updated on November 16, 2021 by Jeremy
Disclaimers: This review uses WSET Diploma terminology and our own rating scale. Read more here. We use demographic data, email opt-ins, display advertising, and affiliate links to operate this site. Please review our Terms and Conditions for more information. This website is intended for those of legal drinking age in your jurisdiction.
When you think of white wines for Burgundy, your mind probably goes to Chardonnay. But there are other white grapes from this famous region in France, with one particular one, Aligote, we've only recently been able to try.
Olivier Morin's Aligote could have been a simple-but-acidic white wine, but this one had a nice complexity to it thanks to a year of lees aging.
Olivier Morin Aligote is Surprisingly Complex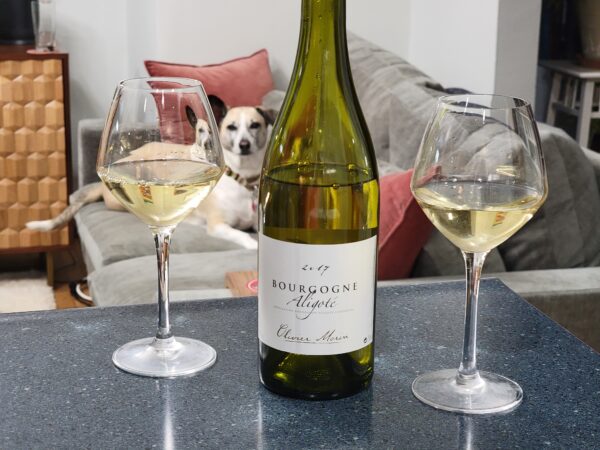 This Burgundy Aligote was pale lemon in color with medium aromas of peach rings, grapefruit, creme brulee, orange peel, lemon, blossom, and was youthful.
On the palate, we noted it was dry with medium+ acidity and finish and medium alcohol, body, and flavor. We got notes not too far off from the nose of lemon, lime, grapefruit, cream, spices, and peach to name a few.
While the flavors of this one sound a bit simple, it was the lees aging that really brought out a nice complexity in the wine. I, personally, thought it trended to cream with vanilla, which the latter you'd think of more as a barrel component over lees aging, as well as a creamier mouthfeel as well. Angie thought it perhaps contributed a bit to the floral aroma as well. As such, it really took what would've otherwise been a simple wine and elevated it slightly.
Aligote Food Pairing – Halibut, Pumpkin, and Brussel Sprouts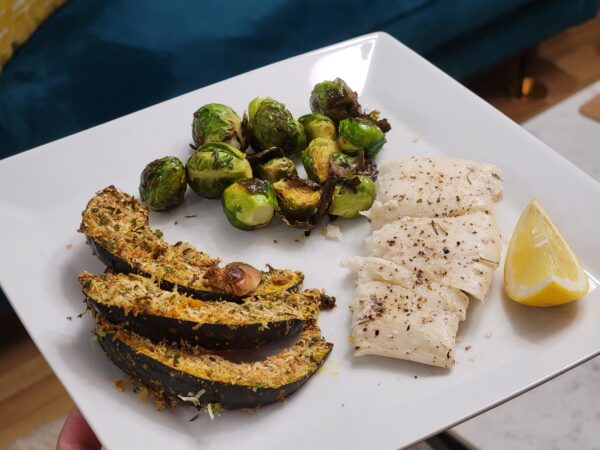 When you look up pairing recommendations for Aligote, fish and other seafood comes up time and time again. So we naturally paired this one with a sous vide halibut filet as well as roasted pumpkin (cheese and breadcrumb crusted) and brussel sprouts.
The fish worked really well with this higher-acid white and helped bring out flavors of peach and some salinity that we had not previously detected. We also had a cream sauce on top of the pumpkin (not pictured) which helped bring out more citrus notes in the wine. As such, this one can be quite versatile.
Score: 3 / 5
We'd buy a glass of this one.
Overall, having the lees aging in this one took what could've otherwise been a simple white wine and made it something much more complex and enjoyable. We'd be happy to have a glass of this one again.
Olivier Morin is located in 2 Chem. Vaudu in Chitry, Burgundy, France. We bought this one locally and enjoyed it in 2021.