Published Jeremy. Last Updated on January 1, 2021.
Disclaimers: We use demographic data, email opt-ins, display advertising, and affiliate links to operate this site. Please review our Terms and Conditions for more information. This website is intended for those of legal drinking age in your jurisdiction.
We have a tendency to describe red wines that are fruit-forward with little secondary dimensions as good table wine, and the Pietramore Montepulciano d'Abruzzo is close to what we often consider for that distinction.
But this one offers a modest amount of tannins to round out the fruit and comes together for a pretty balanced, if still fruit-forward, wine.
A Balance of Fruit and Tannin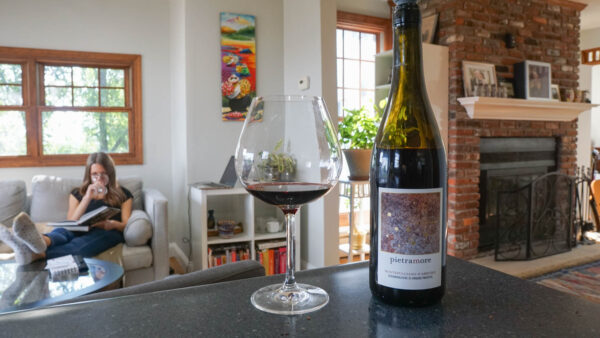 This pale to medium ruby wine has a pretty fruit-forward aroma of blackberries and cherry. While we couldn't pick up many undertones beyond the fruit, we appreciate the fruity bouquet here all the same.
When enjoying, you'll get intense flavors red fruits, medium acidity, and comes with a fair bit of tannins on the tongue. We would say these are prominent but not overly intense which results in a nice balance with the fruit flavors. Could this one have a bit more depth? Sure. But there was something intriguing about how the fruit and tannins worked together in this one all the same.
Pietramore Montepulciano Food Pairing – Homemade Pizza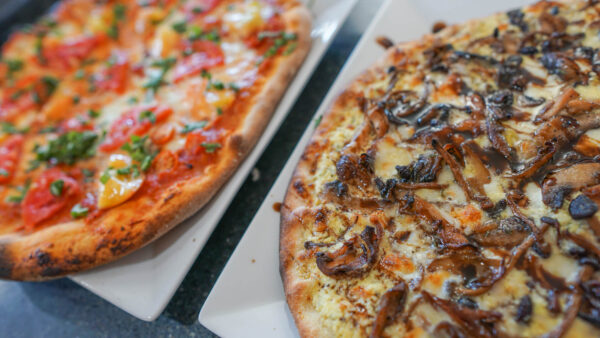 Is there ever anything wrong with pairing a nice, fruity Italian red with homemade pizza? We don't think so. The acidity of the tomato sauce helped accentuate the fruit flavors here, and overall was the kind of pairing where we wish we could've had a couple more bottles of this one to keep the wine flowing.
Score: 2.5 / 5
We're okay on this one but could be persuaded on a glass in the right context.
Overall, while we could always enjoy wine like this with a pizza in large volumes, the wine itself was a bit one dimensional. Great for pizza, maybe not so much for other meals. The price for this would scale our interest drastically.
Pietramore is located in Controguerra, Italy. We received this as part of a mystery case from Plonk Wine Club.