Last Updated on January 1, 2021 by Jeremy
Disclaimers: We use demographic data, email opt-ins, display advertising, and affiliate links to operate this site. Please review our Terms and Conditions for more information. This website is intended for those of legal drinking age in your jurisdiction.
Whenever we get a new varietal for our quest, we consider it a good day. Popping open the Julian Ostolaza Ganeta from Getariako Txakolina, Spain was one such day as we were able to try the varietal Hondarrabi Zuri- a grape we only recently heard about.
If a great low ABV wine for a hot summer day is something you need, this one should be on your radar.
A Low ABV Gem for a Hot Day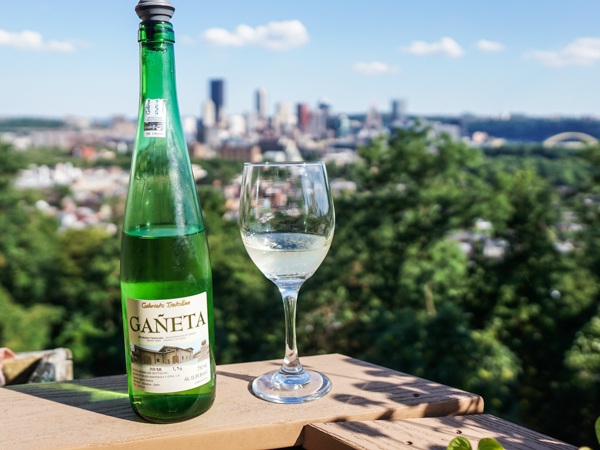 When pouring this wine, you'll instantly note something interesting- it is almost colorless. To call it pale straw is probably an understatement as the tint is very, very faint.
When you take a sniff of this one, you get a wealth of aromas like lime, candied lemon, peach, and crisp citrus notes with a bit of flowers on the end. This was very reminiscent of a Gewurztraminer with the intensity knocked down a few notches.
On the tongue, you'll get high acidity with a fairly solid kick. Many similar notes to the aroma come out including strong citrus and peach notes with some apple replacing the floral component that is notably absent. Where the aroma reminded us of a Gewurztraminer, the taste was more in line with a softer Sauvignon Blanc.
The wine was rounded out with a light effervescence and noticeably low ABV which made this one a great sipper on a hot summer day.
Julian Ostolaza Ganeta Food Pairing – Shrimp Risotto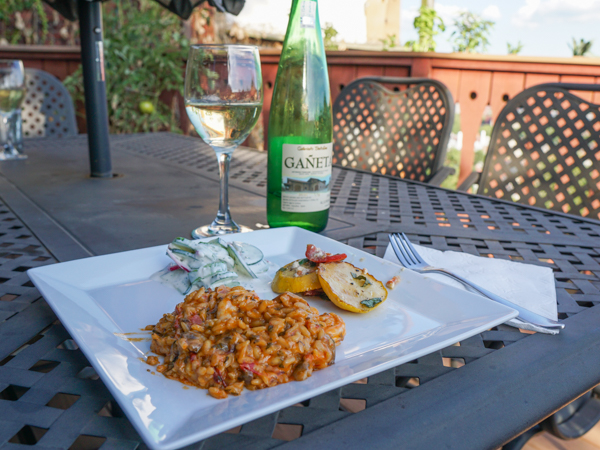 We received this bottle from our Plonk Wine Club subscription, and as part of that club you receive recipe recommendations for each one. One that came with this bottle was a shrimp risotto which we were more than happy to prepare.
This risotto dish was heavy on two key ingredients beyond the shrimp and grains- tomato and cream. The combination of acid and fat here paired quite nicely with the wine and helped highlight lime notes within the bottle. We could possibly make the case that the food was a bit too robust for the admittedly more delicate wine (we could see this wine going better with a lighter appetizer, for example), but at the same time enjoyed the pairing all the same.
Score: 4 / 5
We'd gladly buy another bottle of this one.
Overall, we really appreciate the light nature of this wine and its citrus and effervescence for a hot summer day. We'd happily have another one of these in our cellar.
The Ganeta estate is located in the Getariako Txakolina wine region in Spain. We received this bottle as part of our Plonk Wine Club subscription and enjoyed it in 2020.