Last Updated on January 1, 2021 by Jeremy
Disclaimers: This review uses WSET Level 2 terminology and our own rating scale. Read more here. We use demographic data, email opt-ins, display advertising, and affiliate links to operate this site. Please review our Terms and Conditions for more information. This website is intended for those of legal drinking age in your jurisdiction.
Our first Vermentino comes from the island of Sardinia- Tenuta Soletta Sardo Vermentino di Sardegna 2018. This one offered a fairly straightforward flavor profile of lemon and slightly bitter notes and paired quite well with a tilapia filet!
Lemon and Bitter Pith in this Vermentino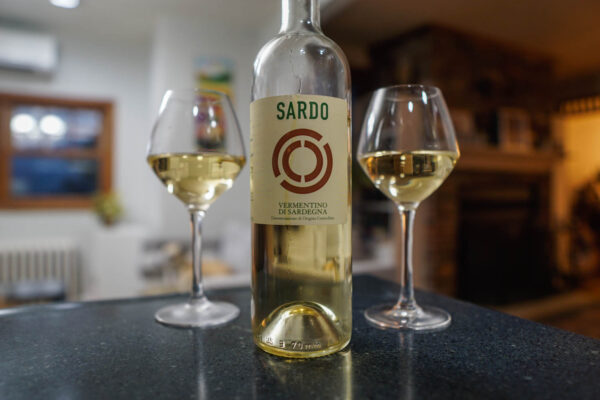 This pale lemon wine had a light aroma with notes of green apple and peach on the forefront and undertones of pineapple and citrus fruit.
On the palate, the wine was dry with medium acidity, low tannin, and medium alcohol and body. Light flavors came through here with the characteristics of lemon, bitter grapefruit pith, and a hint of bitter almond with a medium finish.
Straightforward, sure, but interesting flavor characteristics all the same!
Sardo Vermentino Food Pairing – Seared Tilapia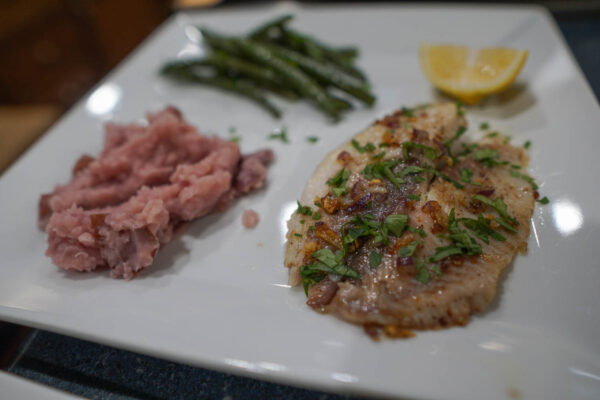 We paired this meal with a seared tilapia filet that was seasoned with salt and pepper and topped with lemon. The lemon here was key as it helped tame the acidity and allowed more of the bitter almond and grapefruit notes to come out more, and we felt like the flavors in the wine lingered just a bit more than it did when sipping on its own.
Score: 2 / 5
We are good on this one but could be persuaded to try more of the style.
While there wasn't much going on in this wine flavor-wise beyond lemon and some slightly bitter notes, we could be persuaded to try more of the style overall- especially with a light seafood dish like tilapia.
Tenute Soletta's Sardo Vermentino comes from the island of Sardinia. We received this bottle as part of our Plonk Wine Club and enjoyed it in 2020.