Published Jeremy. Last Updated on January 1, 2021.
Disclaimers: This review uses WSET Level 2 terminology and our own rating scale. Read more here. We use demographic data, email opt-ins, display advertising, and affiliate links to operate this site. Please review our Terms and Conditions for more information. This website is intended for those of legal drinking age in your jurisdiction.
The Fableist Cabernet Sauvignon is not a pure bottle of Cab, but is in fact comprised of 85% Cabernet Sauvignon and balanced with Merlot, Petit Verdot, and Tempranillo.
We opened this one for a steak pairing thinking we'd have a pronounced acid and tannin fruit bomb, but instead found something a bit more nuanced. Good for what we were tasting, but perhaps not the best for the particular pairing.
A Bit More Nuanced Cab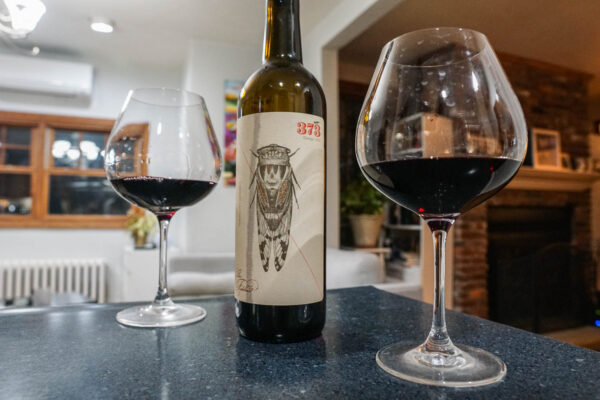 The Fableist's Cabernet Sauvignon was medium purple in color with a medium aroma of dark fruits like blueberry, blackberry, black currant, as well as hints of vanilla and cedar.
On the palate, the wine was dry with medium flavor characteristics across the board but slightly lighter tannins than we would've expected (we'd go medium- here). Similar dark fruit notes to the nose came out in the glass including a jammy blackberry, blueberry, plus cooking herbs, vanilla, and chocolate with a long finish.
This one had all the hallmarks of a flavorful Cabernet Sauvignon, but we have to admit that the tannin structure of this one (or lack thereof) caught us a bit off guard.
The Fableist Cabernet Sauvignon Food Pairing – Steak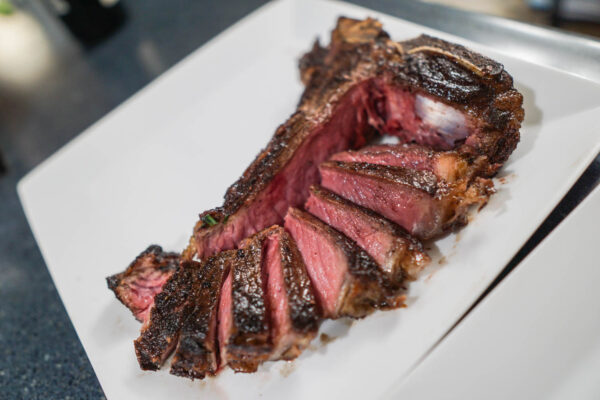 Our intention to pair this wine with a steak was primarily due to the fact that we thought this Cabernet Sauvignon would have a stronger tannin structure that could work with a meat-centric dish. When the tannins came out a bit lighter, we partially regretted opening the bottle as the steak was a bit too intense for what was in the glass.
So while we may recommend pairing this one for dishes that have beef in it, we'd probably pair it with a dish where the meat is a (possibly small) component and rather than the sole feature.
Score: 2.5 / 5
We'd buy a glass of this one with the right food pairing.
Overall, we think this was quite a representative Cabernet Sauvignon in most respects apart from the lower than anticipated tannins. As such, we're okay not having another bottle of this one but would consider getting a glass off a menu in the right context. If you are not a fan of full tannins in your reds, this Cab would be a great one to consider as well.
The Fableist is located at 3005 Limestone Way in Heritage Ranch, CA (Paso Robles). We received this bottle as part of a Mystery Case from Plonk Wine Club. At the time of publishing, Wine.com also had many bottles from The Fableist listed on their site but were currently out of stock.