Published Jeremy. Last Updated on February 26, 2021.
Disclaimers: This review uses WSET Level 2 terminology and our own rating scale. Read more here. We use demographic data, email opt-ins, display advertising, and affiliate links to operate this site. Please review our Terms and Conditions for more information. This website is intended for those of legal drinking age in your jurisdiction.
Our first Bosnian wine is Wines of Illyria's Vranac- a red wine that hails from the Herzegovina region and one we sadly missed during our brief day-trip to the country in 2013.
Thankfully, we found this one to be a high acid, low tannin red that goes down quickly!
A Complex Nose with Lighter Flavors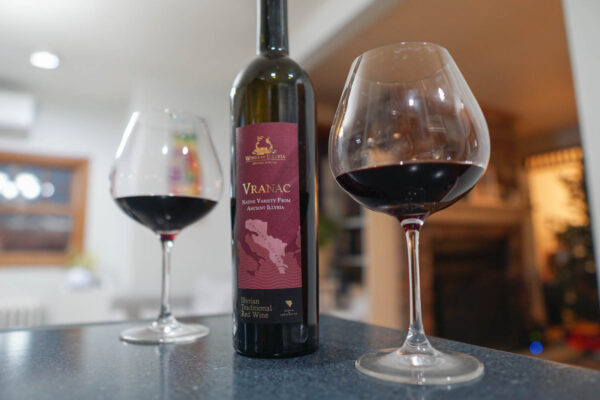 This medium ruby wine had a pronounced aroma of black currant, dark plum, caramel, violet, and leather must that got us rather excited to take that first sip.
On the palate, it was dry with high acid, low tannin, and medium alcohol, body, and intensity of flavor. We noted flavors of sweet red cherry, a slightly floral undertone, and vanilla on the finish. These flavors worked well together but were slightly less complex than the aromas we got on the nose- still good but we always are a bit let down when the aromas are more complex than the corresponding flavors.
Vranac Food Pairing – Meatballs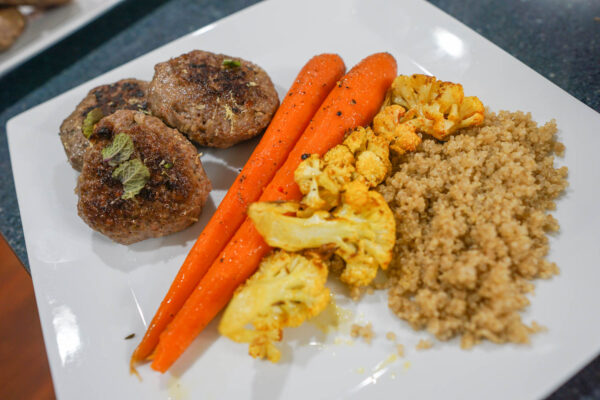 When we visited Bosnia, we had fond memories of eating cevapi- local sausages which are known for the spices that are mixed in for them. While we did not go for a traditional cevapi recipe with this pairing, when we decided to make meatballs we opted to test it with this wine as close proximity.
The high acid in the wine helped pair the juicy meat and allowed some of the fruit flavors to shine, which allowed for enjoyable sips in between bites despite the lower tannins. Next time we try one of these we'd definitely considering adding more aromatics into the meat to go for an even more traditional pairing.
Score: 4 / 5
We'd buy another bottle of this one.
We really liked this bottle for being a high acid, low tannin red and found that it was easy drinking and paired well with our dish. The flavors could stand to be a bit more complex in the glass (specifically compared to its rather pronounced aroma), but for what it is we'd be more than happy to pop open another bottle in many instances.
Vranac comes from the Herzegovina region of Bosnia. We received this bottle as a gift from friends and enjoyed it in 2020.
Looking for more Wines of Illyria reviews? Check out our review of the Wines of Illyria Stone Cuvee!