Last Updated on February 3, 2023 by Angie
Disclaimers: We use demographic data, email opt-ins, display advertising, and affiliate links to operate this site. Please review our Terms and Conditions for more information. This website is intended for those of legal drinking age in your jurisdiction.
When it comes to celebrating Valentine's Day, we love nothing more than staying in, cooking a good meal, and opening up a great bottle of wine.
So if you're like us, you may wonder what type of wine to pair with your meal. Whether you're cooking up some fancy seafood or steaks, something vegetarian, or maybe just composing a charcuterie plate, we've got a few great Valentine's Day wine recommendations for you and your special someone.
Charcuterie and Crisp Wines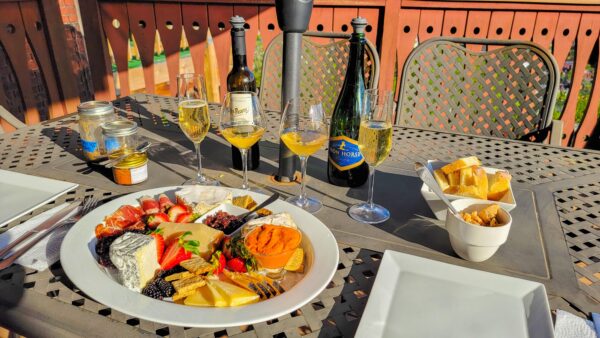 If you're not into cooking but still want to do something special for a Valentine's Day meal, gathering some fancy cured meats and cheeses from your favorite local cheesemonger is an excellent option.
You may instinctively think red wine with charcuterie, which may work if your plate is full of rich meats, but we actually think higher acid whites like a dry Chenin Blanc or Riesling make a lot of sense. The acid can cut through any rich and fatty cheeses or meats without running the risk of overwhelming more delicate options. If you want red, choose a lighter-bodied, higher-acid red like Beaujolais, Pinot Noir, or Grenache. Or, compromise and go for a festive rose for the best of both worlds.
Steak and a Rich Red Wine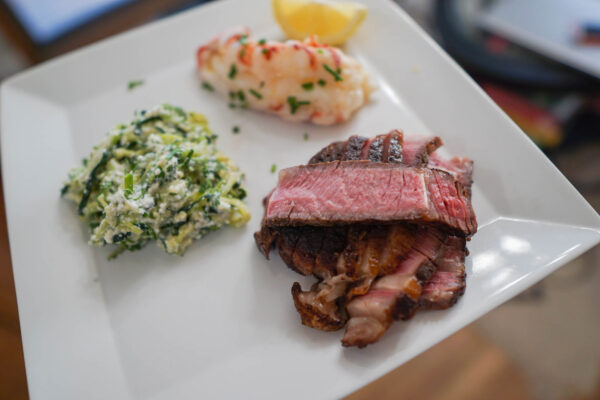 Maybe you're trying to impress your significant other with a big, bold steak- what wine should you pair in this case? Although it depends on the preparation and sauce, some all-around good options would be Barolo, Zinfandel, Cabernet Sauvignon, or Syrah. These wines generally have enough body and tannins to stand up to a rich, beefy steak. That said, don't forget to have a decanter on hand just in case the wine is a bit too tannic and needs some time to breathe!
Fancy Seafood and Bubbles or Unoaked Whites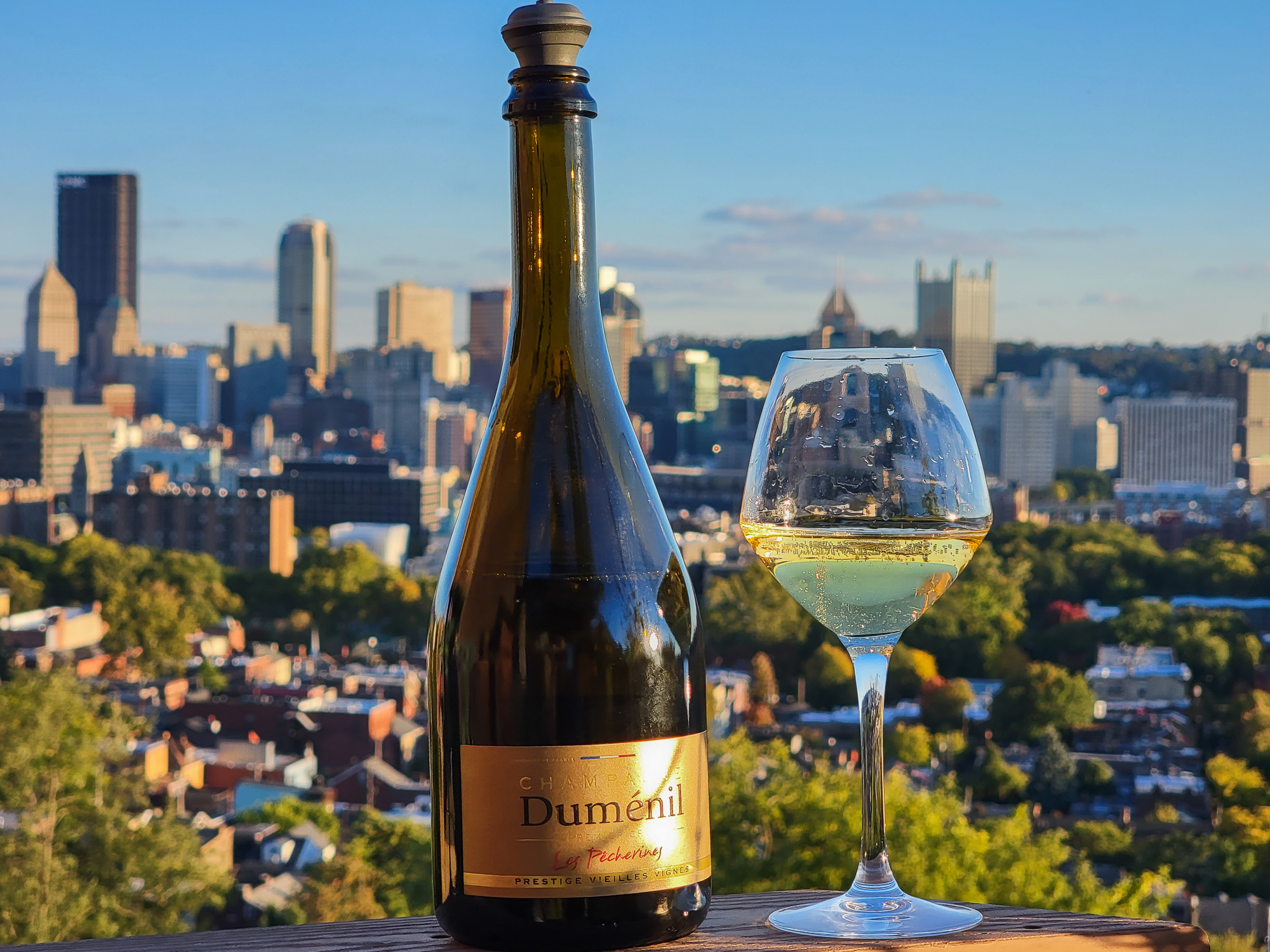 Personally, fancy seafood is one of our favorite things to have at home for Valentine's Day- think oysters, lobster, or shrimp scampi (namely, dishes we may not otherwise prepare without a reason to celebrate). The goal with a wine pairing here is not to overwhelm the seafood, especially if the sauce or preparation is delicate in flavor.
For oysters in particular, their brininess and minerality lend themselves to unoaked, mineral-forward wines with high acid like a lees-heavy Champagne, Muscadet Sevre et Maine, or an unoaked Chardonnay. For other seafood dishes, Champagne or sparkling wines would also work, as would oaked California Chardonnay (especially with lobster) or Sauvignon Blanc.