Published Jeremy. Last Updated on August 12, 2022.
Disclaimers: This review uses WSET Level 2 terminology and our own rating scale. Read more here. We use demographic data, email opt-ins, display advertising, and affiliate links to operate this site. Please review our Terms and Conditions for more information. This website is intended for those of legal drinking age in your jurisdiction.
We opted to open our Gurrieri Grillo to pair with a fish and scallop feast as citrus-forward, island-based white wines always tend to work out for us as a good seafood pairing. As it turns out, a little bit of lemon was all it took to really open this one up!
Lime and Peach Give Way to Grapefruit and Minerals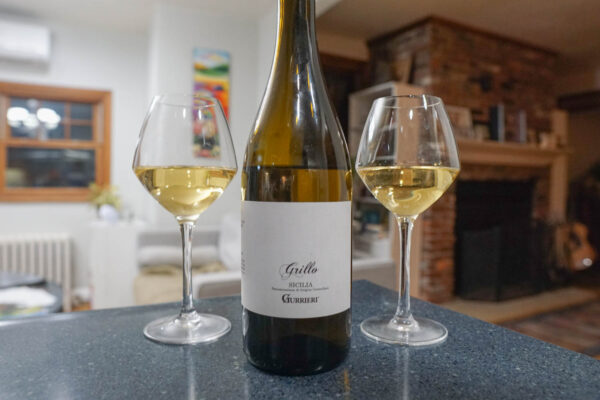 This pale gold wine has a medium-plus aroma intensity with notes of overly ripe peach, lime, and grapefruit with an herb finish. As the wine developed we also got notes of a white flower and honey which was quite lovely.
When sipping we noticed the wine was dry with medium acids, alcohol, and body. Characteristics of green apple, lime, and a faint peach and grapefruit came through. The finish had some subtle green and mineral notes that developed more over time.
Gurrieri Grillo Food Pairing – Scallops and Black Cod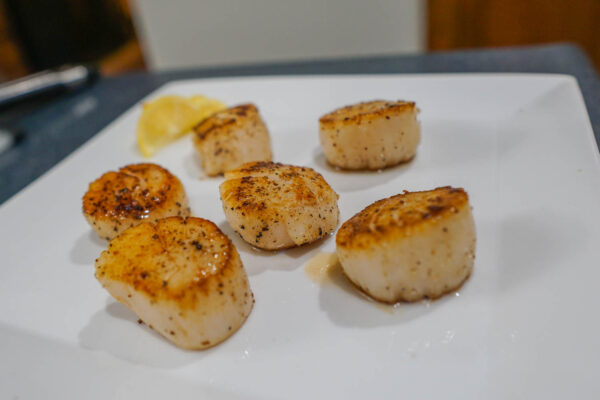 Whenever we prepare a seafood feast two things can be a given. First off, I'll probably buy scallops to start. Second, we go for wines produced either on islands or in coastal regions as they tend to pair quite well with seafood.
This wine was no different and we paired it with seared scallops and sous vide black cod.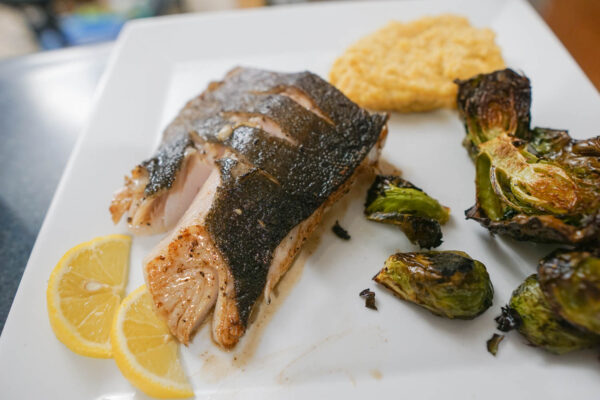 The medium acidity was not overbearing with this one, and just a squirt of lemon on the fish and scallops really helped bring out some of the fruit notes in the wine- especially the peach and grapefruit. The flavors in the wine also seemed to make the scallops taste just a bit richer and meatier as well, again, likely due to the squirt of lemon we put on top.
Score: 3 / 5
We'd buy a glass of this one.
Overall, the Gurrieri Grillo had some rather nice flavors without being too intense and worked out well with our bolder fish and scallop dinner. Just a bit of lemon was all it took to open this one up, and we would definitely get a glass of this one especially if a similar entree was the intended pairing.
Gurrieri is located in the Vittoria wine region of Sicily. We received this bottle as part of Plonk Wine Club and enjoyed it in 2020.