Published Jeremy. Last Updated on March 23, 2021.
Disclaimers: This review uses WSET Level 3 terminology and our own rating scale. Read more here. We use demographic data, email opt-ins, display advertising, and affiliate links to operate this site. Please review our Terms and Conditions for more information. This website is intended for those of legal drinking age in your jurisdiction.
We've had a love affair with Pulenta Estates ever since visiting the winery for Angie's birthday in 2014.
In fact, their entry-level Malbec (La Flor), is what we consider to be our house wine. It is an easy drinker that we love (in part thanks to the memories) and is the kind of bottle we pull out when we have guests over and we don't know their tastes at all.
But this winery has far more than its entry level Malbec that we enjoy. In fact, their higher-end, Malbec I, is even more delicious but comes at an increased price to match. In this one, we wanted to share our tasting notes for the Malbec I.
A Delicious Malbec from Pulenta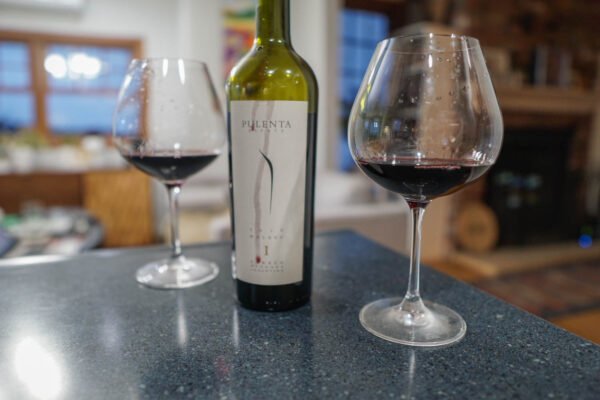 Pulenta's Malbec I was medium ruby in color with medium aromas of blackberry, blueberry, dark plum, cedar, vanilla, and tobacco that is developing.
On the palate, this wine was dry with medium+ acidity, alcohol, and body, as well as medium tannins and intensity of flavor. We detected notes of blueberry, blackberry, chocolate, vanilla, cedar, sandalwood, and a peppery finish that was long. You could likely age this one a bit more, but it was also quite delicious now.
Pulenta Malbec I Food Pairing – French Dip Sandwiches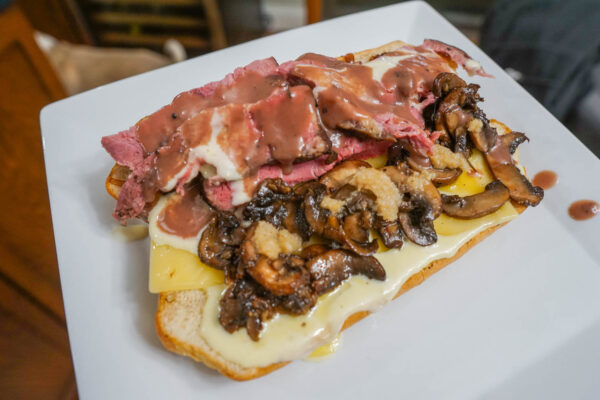 We had an abundance with our French Dip sandwiches made with a 48-hour sous vide roast (that we first paired with McGregor's Saperavi from the Finger Lakes), so we had to open another bottle for a second pairing.
Much like with the Saperavi, the higher acidity and notable tannins paired well with the somewhat fatty and rich meat. As this wine trended towards darker fruits (over the Saperavi's more red fruit profile), we thought the balance was just a bit better here as a result- but this was more our personal preference than anything.
Score: 4 / 5
We'd buy another bottle of this one.
Overall, this bottle of Malbec exemplifies all the things we love about a good Argentinian Malbec. Our history with the winery not-withstanding, we'd happily have a bottle of this one on hand at any given time. Although, for its price of roughly double the La Flor Malbec, we'll also take a ton of those too!
Pulenta Estate is located at Ruta Provincial 86 km 6,5 Alto Agrelo, M5509 in the Lujan de Cuyo region of Argentina. We have visited this winery and purchased this bottle from Wine.com and enjoyed it in 2021.
Looking for more from Pulenta? Check out Pulenta Estate Chardonnay for one of our favorites from the region!