Last Updated on March 9, 2023 by Jeremy
Disclaimers: We use demographic data, email opt-ins, display advertising, and affiliate links to operate this site. Please review our Terms and Conditions for more information. This website is intended for those of legal drinking age in your jurisdiction.
When visiting Portugal, you're going to have no shortage of great wine at your disposal. This country produces amazing wines from north to south, and the Douro Valley wineries are known for producing a unique fortified wine- aptly named Port.
If you can't make it to the Douro Valley on your trip (either via on your own or via a Douro Valley day tour), don't fret. Porto is a hub for all things Port wine due to the region's unique history where winemakers would ship barrels down river to Vila Nova di Gaia (a distinctly separate city just across the river from Porto) for aging and subsequent shipping abroad.
Today, many of the most famous port houses still continue to age their Port wine on the banks of the Douro River and are open to visitors for tours and tastings. The oldest of which is the Kopke House (founded in 1638). Not only is it one of the smallest tasting rooms in the area, but it was also home to our favorite tasting outright- a premium flight we call the Decade's Flight.
So in this one, we thought we'd share more about Kopke, why you should splurge on this one particular flight, and how to get a table at Casa Kopke at all as this one is quite popular!
Kopke's Speciality is Colheita Ports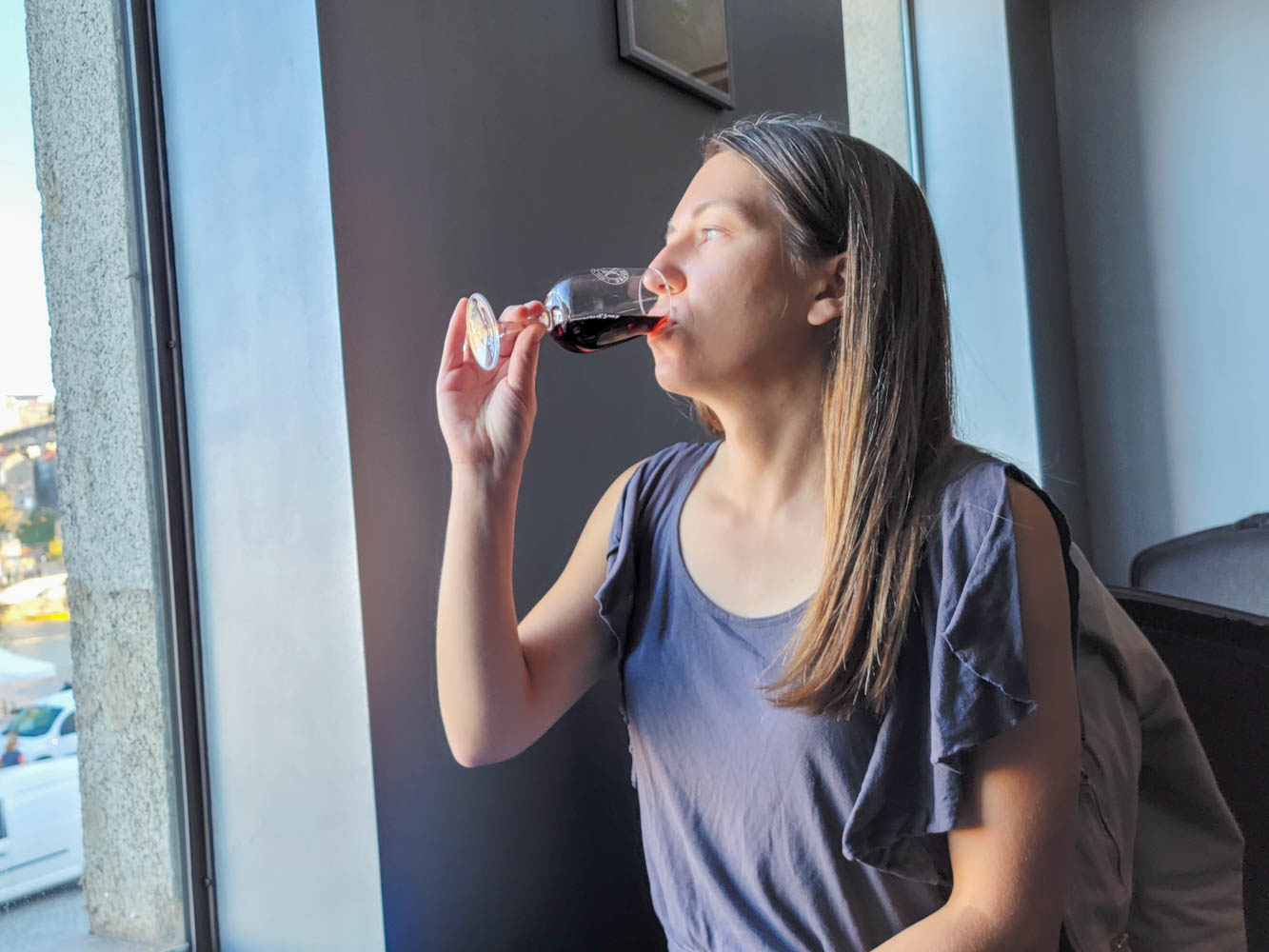 Before diving into things, it is worth noting that Kopke produces the entire spread of Port wines just like many producers in the region. They offer young Ports, LBV Ports, Vintage Ports, Tawny Ports, White Ports, and more. They even have their own label of still wines from the Douro Valley as well. You really can try it all from this one if you were so inclined.
That being said, their bread and butter, in our opinion at least, is the Colheita Port- a style you'll find readily available in the tasting room plus in liquor stores around the country (like our favorite store, Garrafeira Nacional in Lisbon).
But what is it exactly?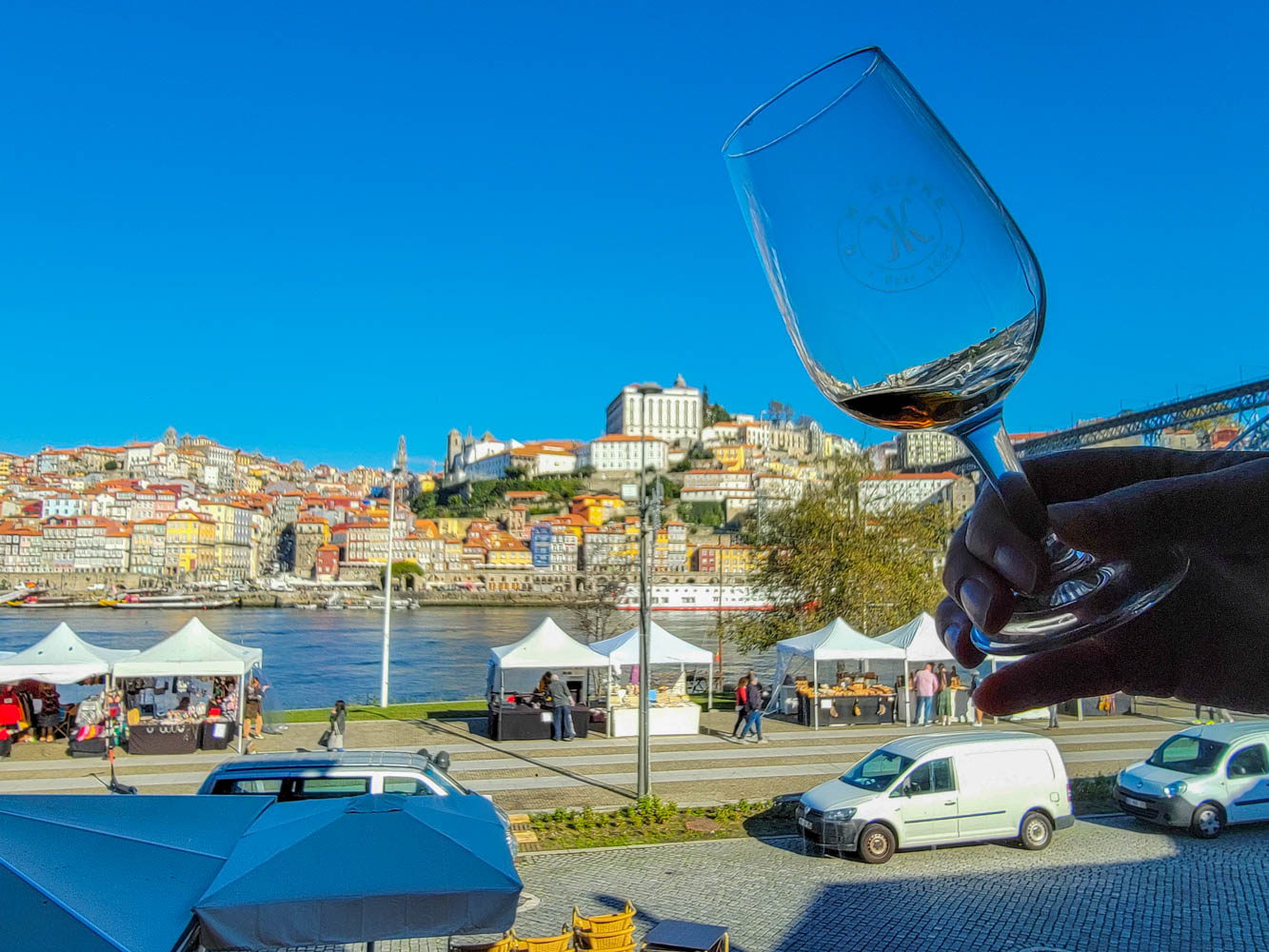 We have a full article about "what is Colheita Port?" for those who are curious to go down the rabbit hole, but the quick summary is that it is an age-indicated port made in either White or Tawny styles. Conventional Port wines of these styles are typically blends. A 20 Year Tawny Port is not necessarily 20 years old but instead drinks like what a 20 Year Tawny should taste like (as validated by an independent panel). Producers here can blend younger and older wines to their hearts content insofar as the final wine consistently tastes as it should.
Colheita Ports, on the other hand, only use grapes from one single vintage that is clearly displayed on the label. The bottling date must be listed on the back (often in exceptionally fine print), and you know that the grapes are all of that exact age. This allows for you to not only enjoy seasonal variations from the base wine, but know that the 17, 23, 37, or 45-year-old bottle indeed only contains grapes that were aged that long. So when we opened that bottle of 1985 Kopke bottled in 2021, we knew that the grapes were aged for exactly 36 years- no more, no less.
So while other producers may let you simply sample a flight of their 10-year, 20-year, 30-year, and 40-year Tawny Port blends, Kopke offers something a little different in the form of their Decade's Flight.
Kopke Decade Flight is a Must Try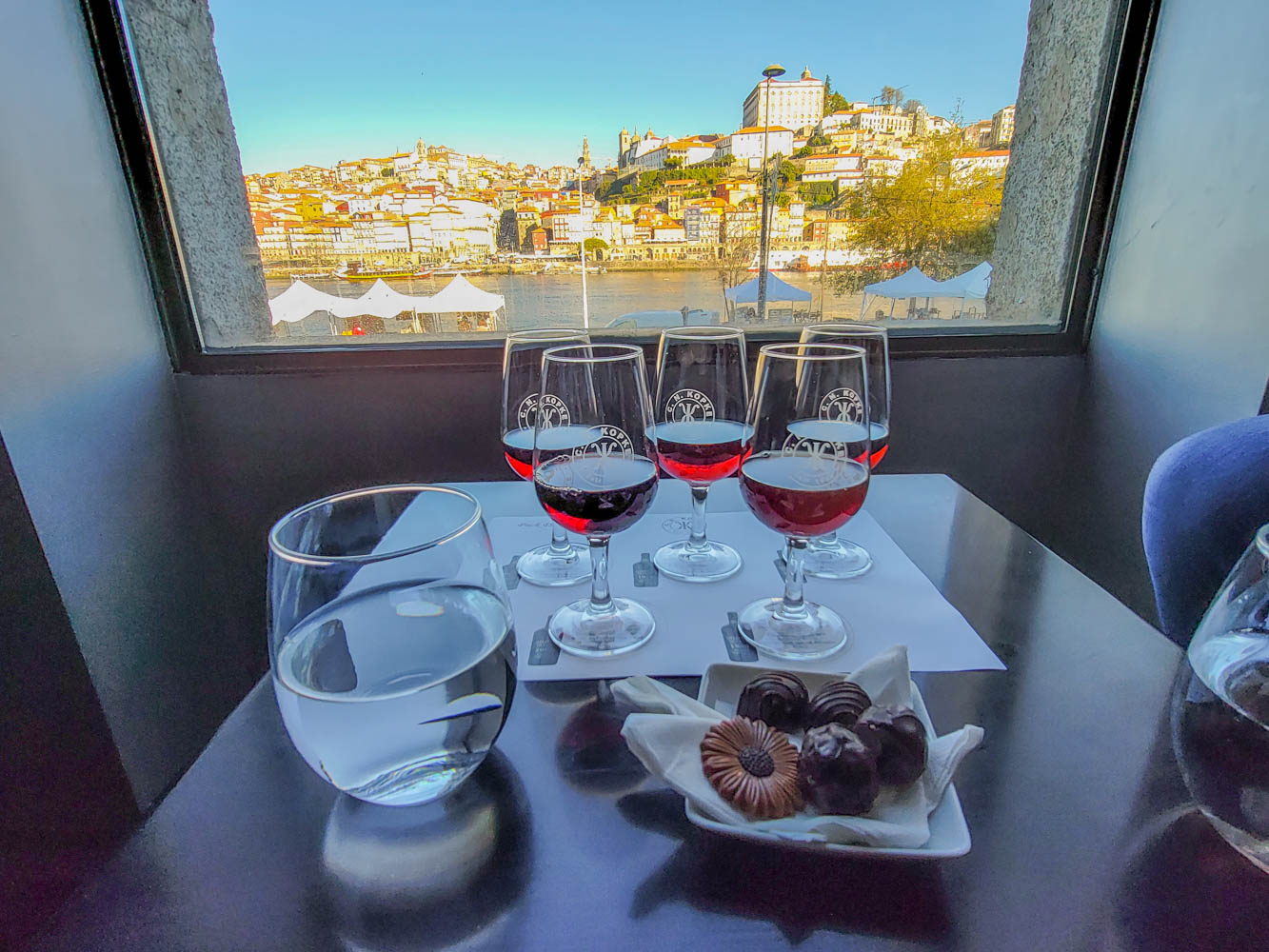 Kopke's most prestige flight (which we refer to as a Decade Flight) is a variant on the traditional tasting flights as you are able to sample your way down five unique wines spaced out in roughly 10-year intervals.
During our visit, this included samples from 2009, 1998, 1983, 1975, and 1967- all of which were bottled in the previous one to two years at most. As such, the wines were roughly 12, 23, 38, 46, and 54 years old, give or take a year or two for any individual bottle (we, unfortunately, did not write down bottling dates for each but confirmed this with our server).
Right away you can see how this flight is unique relative to others in the region. Most producers will typically sample a 20-year Tawny, and unless you're going specifically for an age-indicated flight you will be unlikely to taste anything older than 40 years at all. In this one, three of the five wines were pushing 40 years or older and really let you get a full appreciation for how age changes the quality of Tawny Port outright!
As students of wine, this was the most instructive flight we've ever had- Port or otherwise.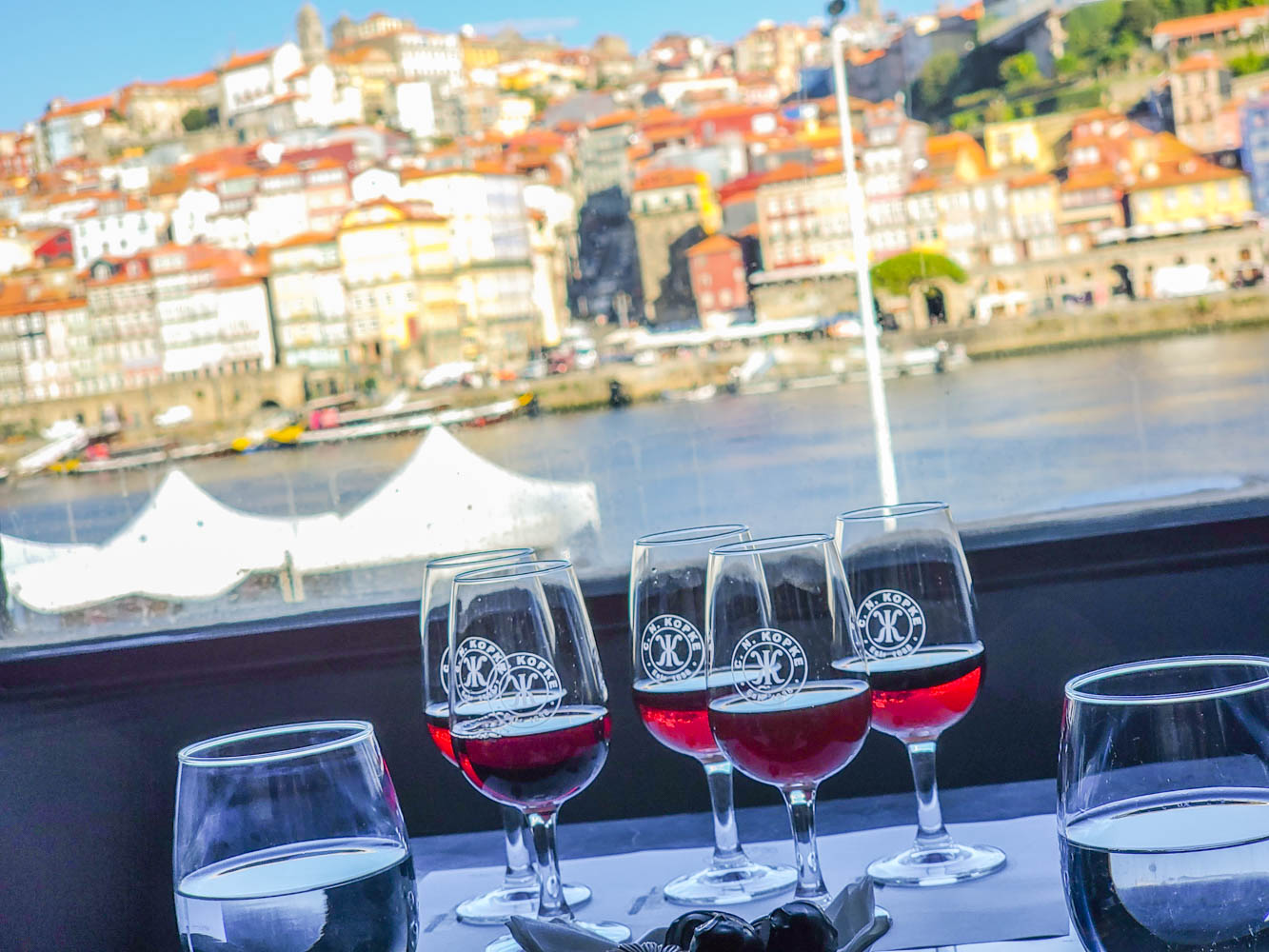 For the young wines, you get a wealth of fruit flavors. As the wines age, you start getting dried fruit. Then at around 20 years or so, milk chocolate. From there, the chocolate turns dark and rich, nutty characteristics come out in the 40+ year wines. This let us really get a firm appreciation for how Tawny flavors change with age, and helped us settle on the fact that our sweet spot is around the 20-30 year mark (primarily for flavor, but we would be lying if we didn't also say it is a bonus due to price- 30+-year-old Port wine gets expensive in a hurry).
Suffice it to say, while this flight came in with a hefty bill (around 80 Euro in 2021), we paid this gladly and would do the flight all over again the next time we visit Porto- it was that good.
Planning Your Visit to Casa Kopke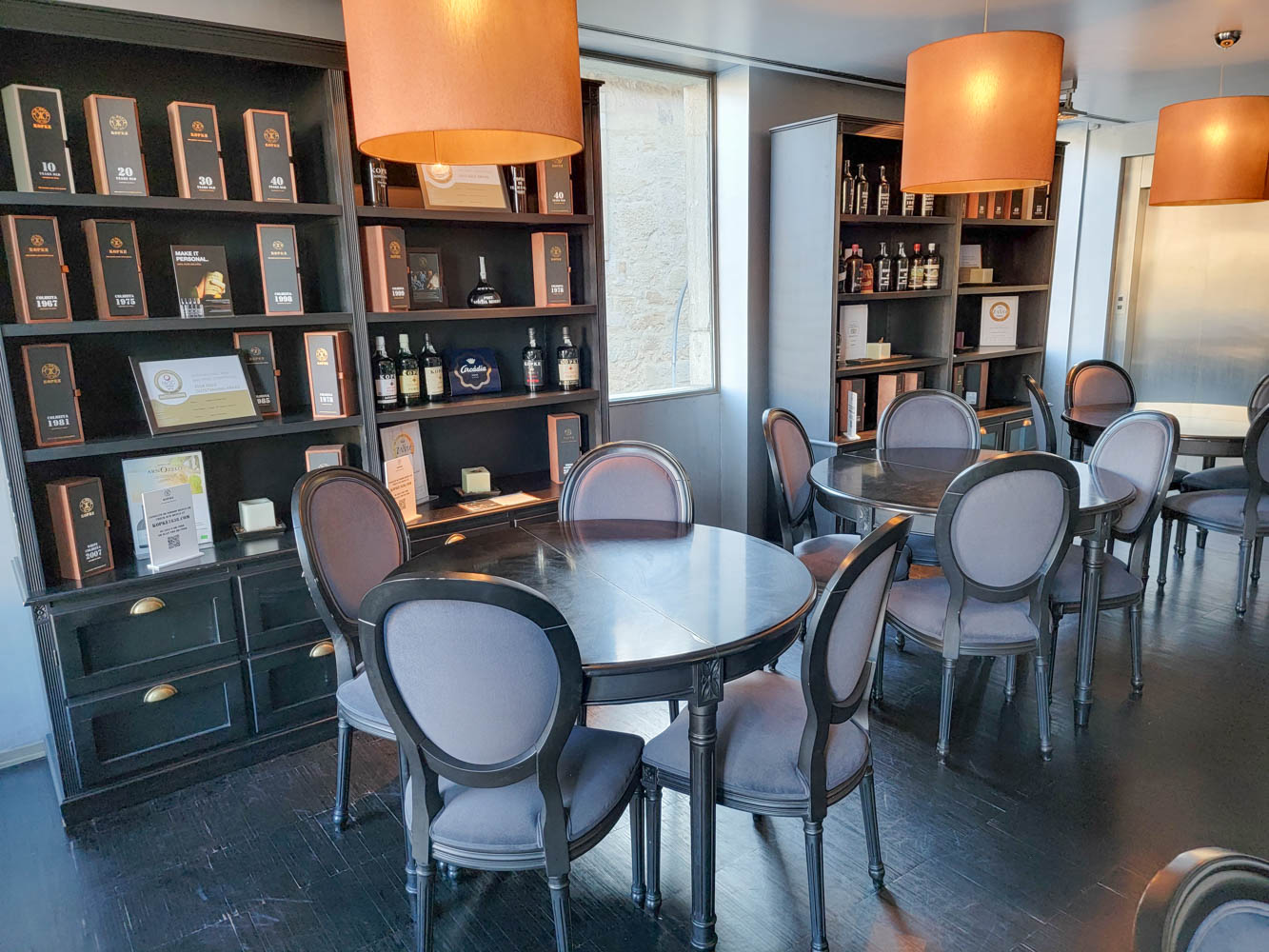 Before finishing this one out, we'd be remiss if we did not mention a few key details to help you plan your visit to Casa Kopke in Vila Nova di Gaia.
First, as of our visit in 2021, the tasting room did not take reservations. It was first come, first served. Second, the tasting room is small. Think roughly five tables and capacity for about 25 people max (and we're probably being generous here).
As such, you should not be surprised if peak tasting hours (read: afternoon and evenings) have long waits. We walked up one evening and asked what the wait would be and was told it was well over an hour, and that it would be best for us to come back the next day as it was pushing towards closing. (During our visit, hours were roughly 10 am to 1 pm and 2 pm to 7 pm, but reconfirm this prior to visiting).
To ensure we could get in without a wait, we arrived at 10 am the following morning just as the Kopke Wine House was opening for the day. We were seated right away and had the entire room to ourselves without any other guests. Clearly we are the only ones who wanted to drop serious money on a tasting before breakfast, but when it is Kopke, you do what you must.
We simply think this needs to be highlighted because the demand for this one often exceeds the capacity, so if you are in the mood for tasting some of the best Port wine we've ever had, you may need to arrive earlier than you otherwise would prefer. It is worth it!
Finally, the store also sells many amazing bottles for you to enjoy in the country or take home; however, we also thought the prices were just a bit better at Garrafeira Nacional in Lisbon. But if you do end up purchasing there, you will have a stellar selection all the same.
Casa Kopke is located at 4430 999, Av. de Diogo Leite 312 in Vila Nova di Gaia, Portugal.